Assalamu Alaikum to all,
I am sharing my hand drawing of a monster. He look scary and silly. He's colourful gray, brown and short. He has a long brown tail and two big green eyes. He has four sharp yellow teeth. A monster can look like a human, but in folklore they are commonly portrayed as the lowest class, as mutants, deformed, supernatural and otherworldly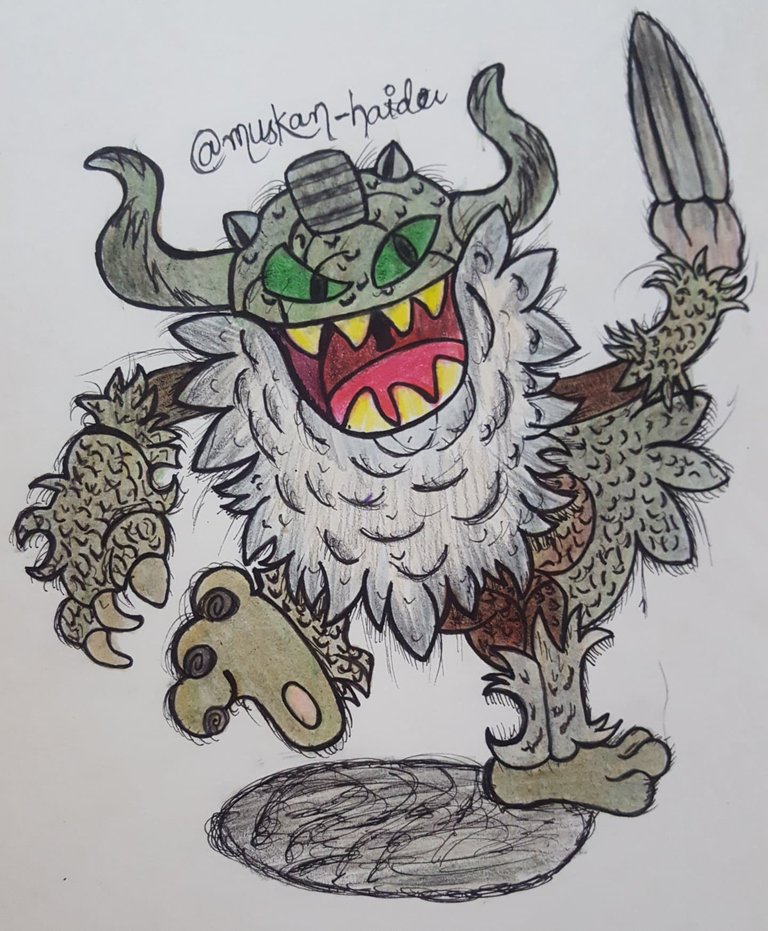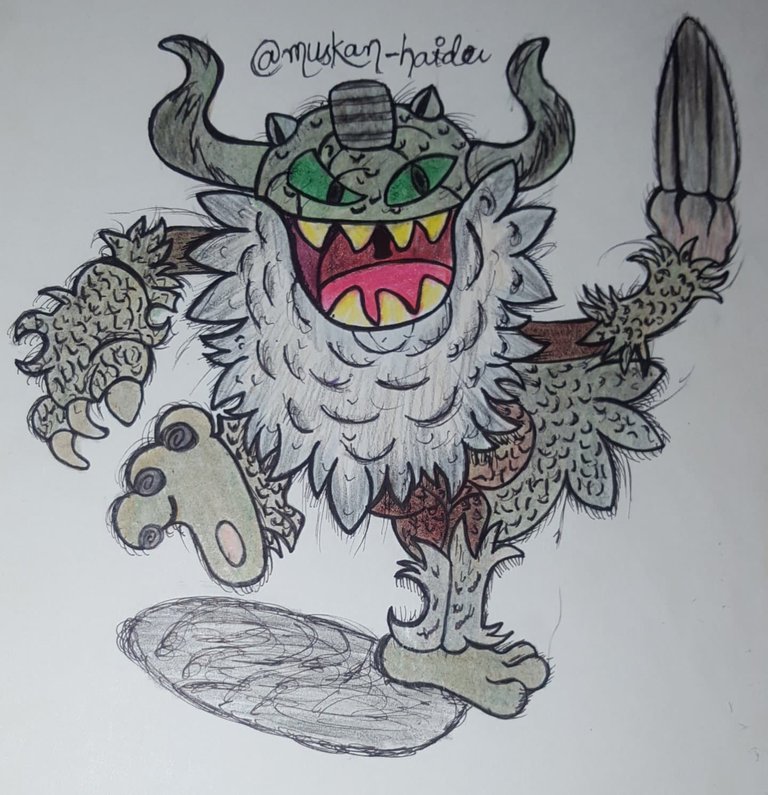 I will share this drawing as my entry to #splinterlands monster art weekly contest.
I draw a monster for light pencil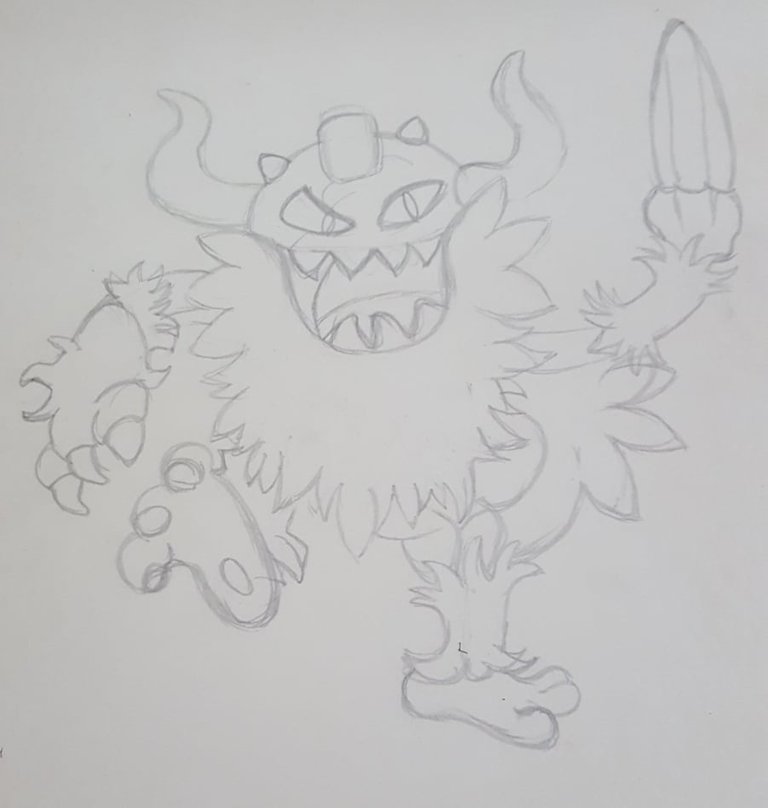 then I am using a black pen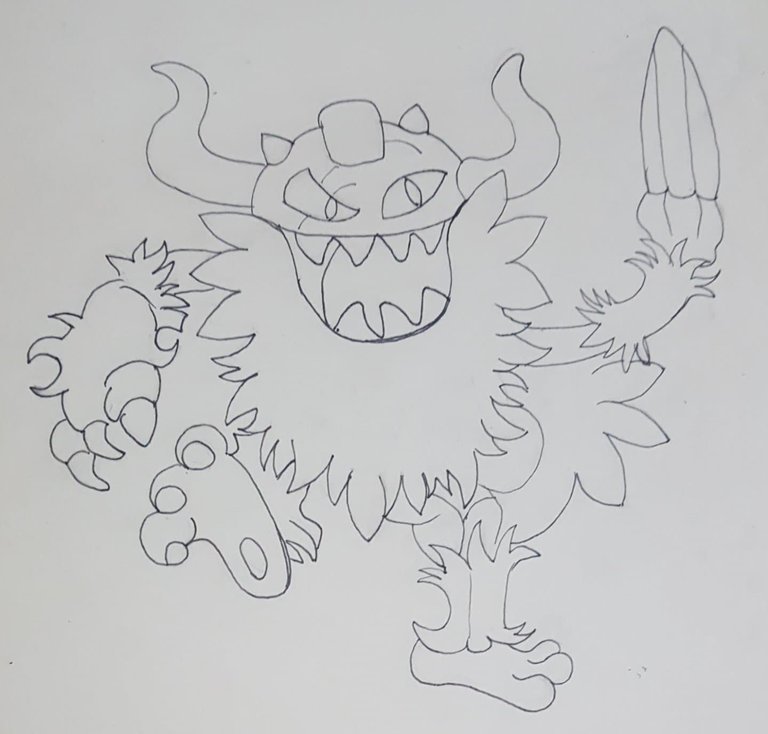 then I start colour and draw short fur on the body and colour it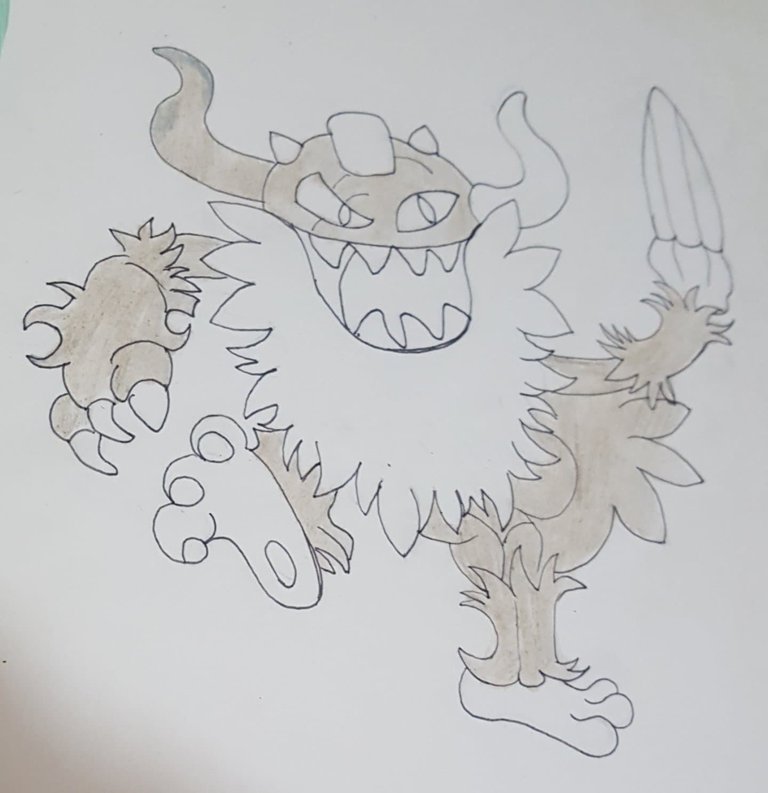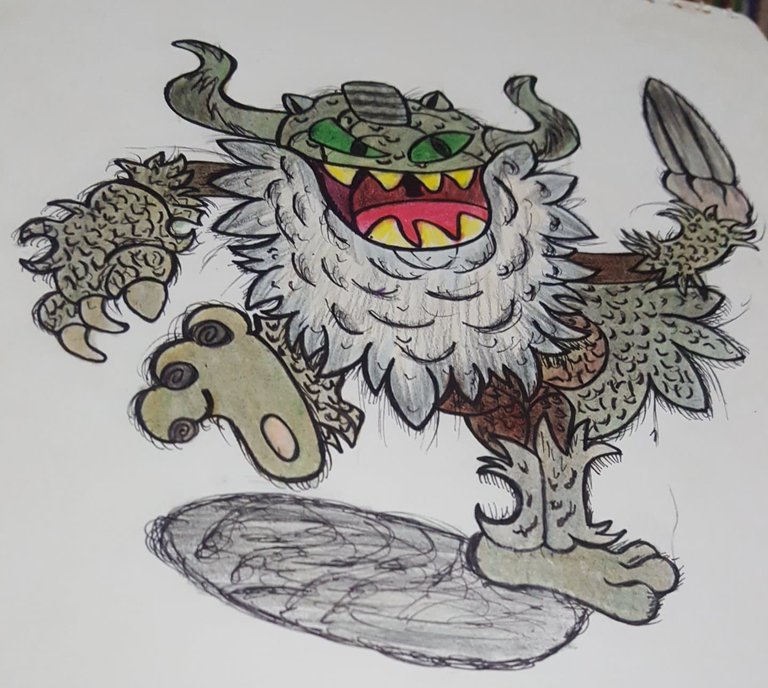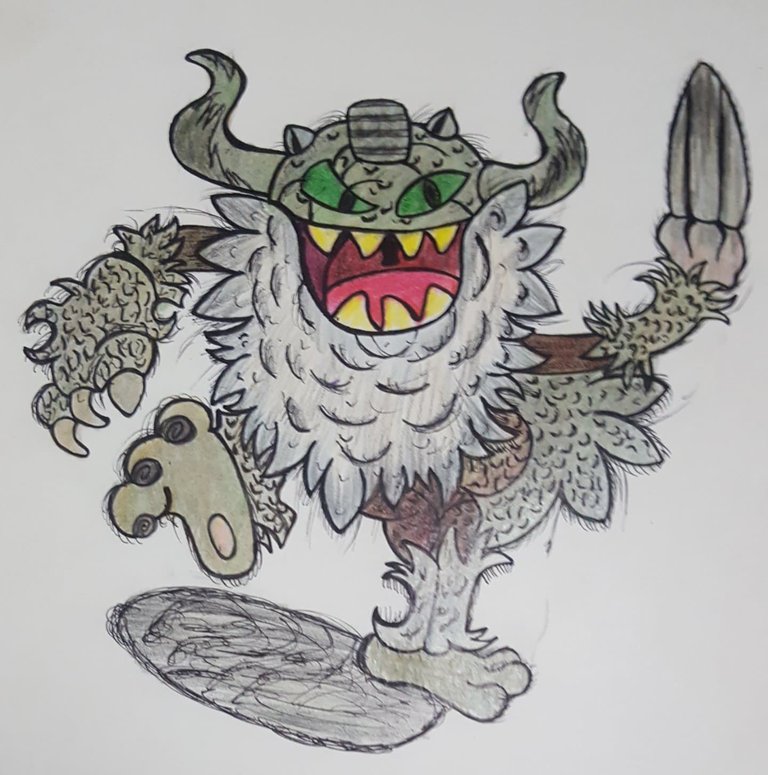 Thanks for the visit and time,
Take care