Last week I missed the chance to participate on the Splinterlands weekly challenge, well it was unexpected because few tasks came up on hand but yeah this week can not do that. So here I am with the SL post of this week and here goes nothing!
---
This week we have KOBOLD MINER as our monster to write about. Well if you like miners of BTC or any other coins then you might as well like them. As for the purpose they have been abide by is to search for precious stone from the innards of the planet. Thus they do come in handy in certain situations of your Splinterlands planet. Without any more delay, let me share my battle with you today.
---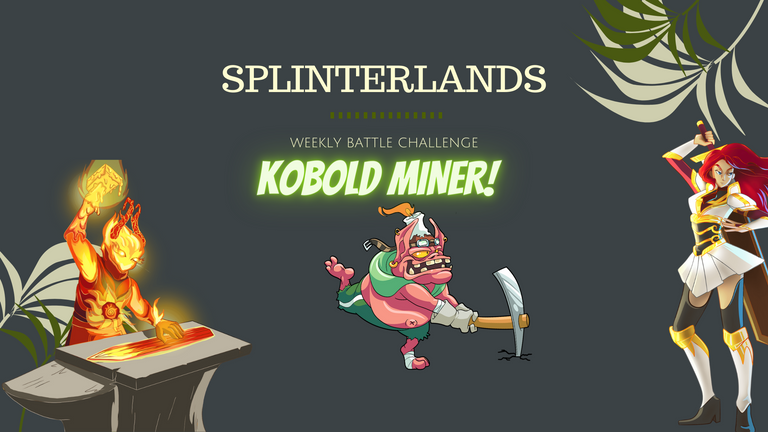 ---
Tbh I was looking for a big mana match to fit in Kobold miner but this one seemed fair and square as well. The rule set was Silenced Summoner and Up-close and Personal. So no great usage of summoner in here (which would have given any additional benefits). While since only melee attack monsters were being expected, I was having different thoughts about the match. Let me discuss those strategies below.
---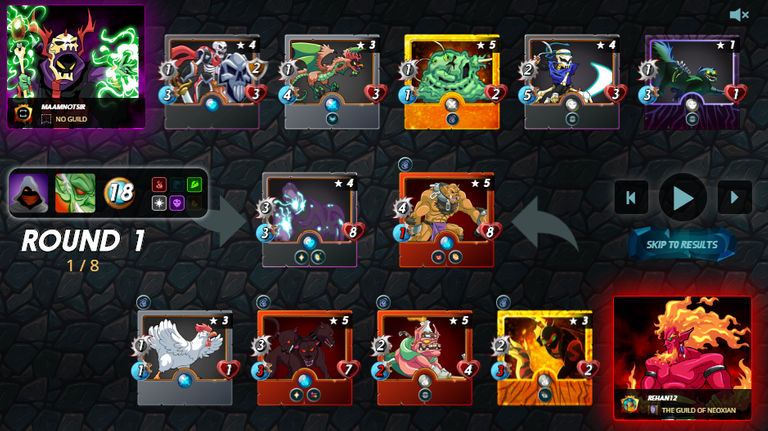 ---
---
Since it was going to be all in melee monsters battle, I was expecting sneak attack monster/s would be used by the opponent and that is why I prepared the back of my monsters according that way and since I was going to be attacking the opponent I wanted to make sure the attacks from my side goes to opponent in such a way where the tank of the opponent gets to dealt with very much easily.
---
Pit Ogre :
---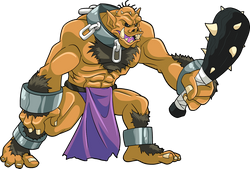 ---
The reasons for choosing Pit was its abilities and it's number of lives. Since it will be taking all the hit, I had to make sure it has enough lives to survive at the least two rounds and 8 lives pretty much assures that. While in addition to the abilities, stun was a much needed one as that would give some extra benefit for my other monsters to do their work. And also the ability of enrage would make it more lethal towards the opponent. You can see the OGRE in action ;)
---
Serpentine SPY
---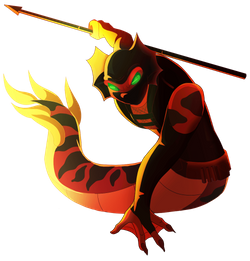 ---
Yeah, monsters with the ability of OPPORTUNITY are of my favorite. And in this case I had to use it. As I was looking for some decent support from the SPY in terms of attacking the opponent. It sure is an effective monster for back up.
---
Kobold Miner
---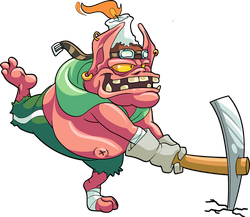 ---
Now Miner is in action. Since, my ogre will be doing the attacks from the front, I had to take care of the opponent last lineup monsters. This is where Kobold came in action and he sure is a nefty monsters and due to its life I had to give him a secure spot so that he can last more than two rounds if my front and back line up monsters were taken out. He sure knows what he is doing.
---
Cereberus
---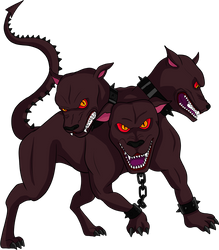 ---
One of my favorite monsters in Fire splinter. I used to use it in almost all my battles in the past (depending on the rule set). But yet it is a useful monsters like these situation. I choose this position for cereberus is because I somehow was conformed about the sneaky attacks and did not wanted to take any chance in case it came out as I thought. It's healing ability was the main reason for choosing it behind, even though it was not able to attack from there. You may also say I was using it as a tank from behind to support my other monsters and as you can see it worked pretty good. And in addition to that the retaliation would also come in handy, that was in my mind as well.
---
Furious Chicken
---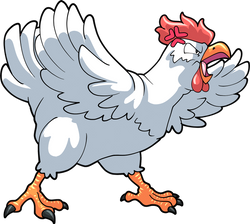 ---
Well, chicken is no wonder a handy monsters and sometimes it does have amazing usage and does plays a nice part in the battle. Like it did here. It took a hit and allowed my monsters to take the benefit of it. Use chicken, have chicken and enjoy chicken ;)
---
Well that sums the battle explanation and I most certainly enjoyed this battle.
---
Did my strategy work? What will I try differently next time?
Yep, it sure did. And I achieved victory in the match. It does feels great when the plan and strategy works out perfectly in a match. Makes thyself feels pretty cool.
---
Do I use the KOBOLD MINER often? Why or why not?
Honestly, I like fire splinter a lot and due to the emerge of new monsters it is becoming difficult to use certain monsters, especcially old ones. As the new abilities are being introduced sometimes it becomes difficult to make the right use of certain old monsters but yet if fallen under a nice rule I do make sure to use it.
---
While looking forward to the dice addition monsters and hopefully will get few of those monsters in my collection as well. Till then take care.
---
All the images related to Splinterlands used in this post, are taken from Splinterlands.com
---

---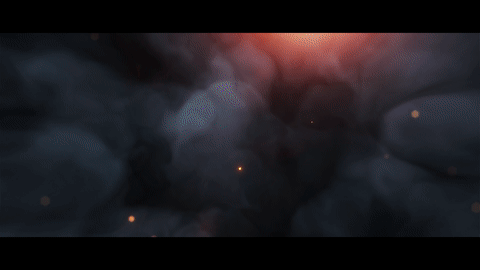 Want to Play in Splinterlands
---
---
Best regards
Rehan
---