Hello splinterlands family....
---
I will remember this week. Why, you ask? Plenty of incidents are happening but among them today was little hectic for me and that is because of Splinterlands. Well, let me go in detail. For starters, I was out of ideas to create a post for today. But guess what I was getting my mind off from this block and ended up on creating a Splinterlands content. But yeah, had to run through some hassle of getting the desired match with this week's selected monster. After coming down to almost 80% ECR finally got a decent battle with SOULSTORM of death splinter.
---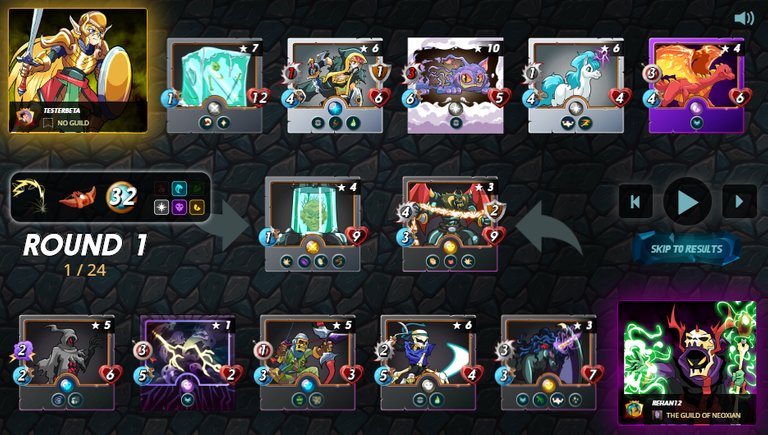 Battle Link
---
When it comes to death splinter, I usually am a great fan of Lord of Darkness and corrupted Pegasusalong with some other death monsters. Without further ado let me share my battle experience of today. Like I said I was looking forward to a match which might get me the desired victory with soulstorm in it, so this is kind of like a desperation match lol. But yeah I somehow was expecting to loose this match but the funny thing is, once I skipped it I saw the result was in my favor. So I replayed it and saw it was the Lord who made all the difference at the battle.
---
Zintar Mortalis
---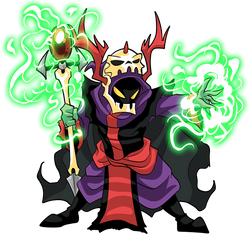 ---
The match was of 32 mana. The rule was weak magic and close range. So this was somehow going to be a battle of brutal strength rather than of magic. So I went with Zintar which would reduce 1 melee attack of the opponent.
---
Lord of Darkness
---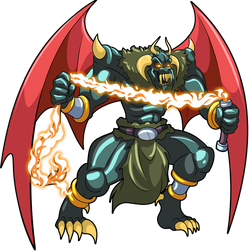 ---
When it comes to melee attack damage, among few monsters Lord is my favorite and not to mention the abilities it has, is indeed one of a kind. I have it at level 3 which opens up the Enrage, Stun and the Shield ability. Which does gives the option to weaken the defense of the opponent tank. And the support from C.pegasus with the healing, it also does some additional damages as we speak. I was mostly looking for the stunning the opponent and with enrage to do some additional damage to the opponent. Lord saved the day after all. Current price of per bcx is around $3.10 beta. So in order to max it, it would cost you 11 cards and check the market there are some maxed on it with lower prices ;)
---
Corrupted Pegasus
---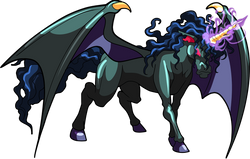 ---
In 2nd position I am a great fan of manticore and in death splinter Corrupted pegasus can not be replaced. I have it at level 3, which unlocks Flying , Reach , Strengthen , Tank heal. The ones which comes in most handy are the reach ability and the tank heal, which gives a nice opportunity for the tank (in my case) to fight in the battle with enough support. I was mostly looking to create as much damage as possible with these two melee monsters. Which would give me some nice openings to the battle.Currently it is available on market at around $4.
---
Skeleton Assassin
---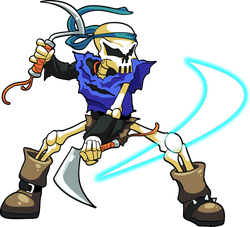 ---
In my possession I have level 6 Assassin. Damn that sounds pretty cool ;) . Since my two monsters were creating enough damage for the opponent, I wanted to create some damage with my +2 melee attack and also poison. So that also gives some additional benefit to my team. I do use Skeletal assassin a lot. Currently it is being traded at around $0.06 per bcx. As you can see it can be very effective monsters when it can land a hit to the opponent monsters. One of the best snipe monster that I do recommend.
---
Undead Archer
---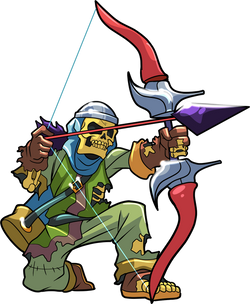 ---
One of the main reason using Undead archer is its shatter ability, which would clear the path of other monsters. Since this was a match with weak magic, I was expecting monsters with shield ability. So there you go. While I was also expecting the result of affliction on the monsters. I am getting fond of this ability lol. As I have been brutally murdered by my opponent quite a few times due to this ability. A handy monster indeed.
---
Soulstorm
---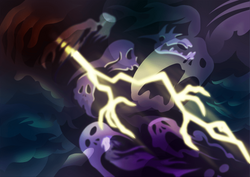 ---
I have been trying to get hands on some cards but the priority part seemed to be different for some time. That is why my Soul storm remained at level one. Unlocking its abilities would definitely make up for the investment. But since I have it at level 1 the only support it gave was the +3 ranged attack along withe the speed. I have played against sould storm and it can do pretty good damage. I will remember it for a long time lol. So there it is.
---
Boogeyman
---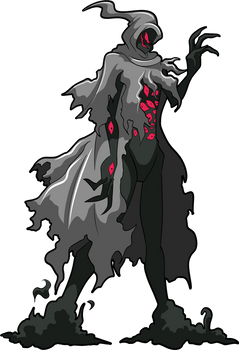 ---
I am still not sure how it really fits in here. I was expecting snipe attacks from the opponent and wanted to go with haunted spirit out in here but yeah probably thought about why keep it here as it will be of no effect at all, in case no snipe attacks appears. But yeah, mis read the opponent in a way. And going up against max deck is always tiresome and sometimes strategy does not really works out like the way you want it to. Need to get those most used card to a decent level. I am already getting defetaed by max opponents in Champion league. It is a blood bath happening there for lower level card holders lol.
---
Did your strategy work? What will you try differently next time?
---
Yup, mysteriously it worked out and tbh I am quite shocked the way it turned out. You should check the battle and let me know how you feel about it ;)
---
Do you use SOULSTORM often? Why or why not?
---
Honestly, I try to. And in flying rule it does suits best and also under certain rule sets it gains a lot of attraction. But it can be indeed a beast once it unlocks all its abilities in the game.
---
So that sums up for today's post and looking forward to the season endings, which is going to happen within 1 day, 15 hour till writing this post. All the best fellow players of Splinterlands.
---
Images related to splinterlands used in this blog are taken from Splinterlands.com
---
Best regards
Rehan
---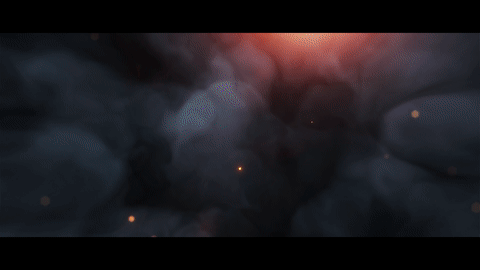 Want to Join Splinterlands
---

---