Earlier today, I placed cards that I do not use for sale. By late afternoon, I saw the Dec on my account. No time to waste and I went to monstermarket.io to buy a few cards that I had been hoping to grab.
The ones that I bought were the reward legendary - Sacred Unicorn and the Pyromaniac to level to blast.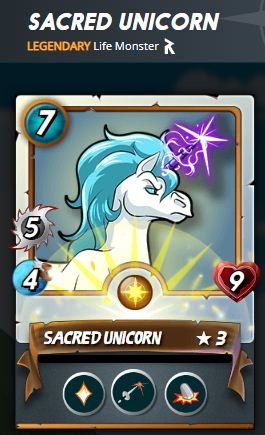 During my early days on splinterlands, the one mistake I did was to buy so many cards instead of leveling up the necessary ones. So, lesson learned and I now try to make use of all the dec I earn to level it up slowly.
Recently I maxed my untamed earth summoner- the wizard.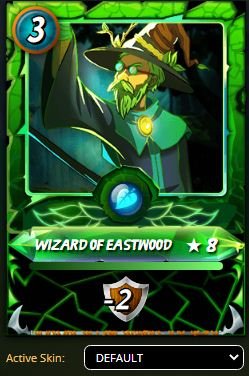 Unfortunately, although I loved the Kraken. I rarely use it now and it was gathering dust. I can give a hint to new players that the Kraken is really useful for bronze and silver leagues.
What if I got a lot of money? That is what I am hoping because if Hive rises then I will be able to buy a few special ones like the Lord A and max a few summoners too besides leveling up my commons.
Of recent, the potions are working great and I also hope to buy a few dice packs. I just wish the price of hive shoots up to fulfill my splinterlands dreams, lol.
I am now in Diamond three and hope to reach champion three at least and whether or not I reach c3, I am sure I will reach Diamond 1 before season ends like usual.
I should be careful not to drain my ECR though like last time because the earnings from dec are really crucial if I want to earn something decent from the season and also pay my guild fees. I am proud of belonging to the NEoxian guild which I used to watch from a distance a long time ago. There are spots open and if any one would like to join our guild, you may approach the guild Officer or the owner, Mr.Dragon himself.
images - screenshots
Well, if you have not heard of Splinterlands, you may want to sign up and try it out. The first step would be to buy the SPELL BOOK and fight those monsters. I promise, you will be awed and fascinated.