chickens are earning chickencrowns

---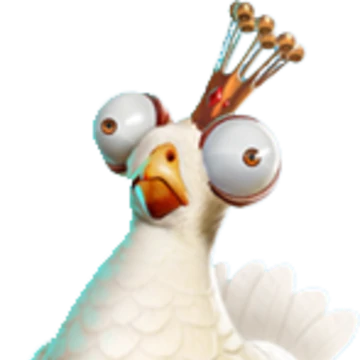 ---
I am not going to blame the whole guild as I know every guild has some great players. Immortal Gods is the number 1 guild right now because that guild has great players. But some are really chicken. They showed that you can't trust them ever. They can flip at any moment. My post might hurt many but I am going to reveal the truth and the biggest flaw of the brawls.
When the Neoxian guild achieved the desired requirements of tier 2 Neo sir decided to advance. The neoxian guild advanced to tier 2. In order to play brawl, there should be at least two guilds in the same tier. I had some concerns about it and I asked Neo sir if no one else advances to tier 2 we won't be able to play brawl. He told us that there must be some guilds who would like to advance to tier 2. Yes as expected we found out Immortal Gods and Summoner's tribe Joined tier 2. I don't know why but my 6th sense was pinching me hard that they are going to play in tier 1 instead of tier 2. I raised this my concern in the city but Neo sir words were final for all of us. He said we are going to play in tier2 that's it. He is a man of his words and he is a dragon for a reason.
Last-minute Immortal Gods flipped out and they decided to play in tier 1. Summoner's tribe followed them and they also downgraded themselves to tier1. That was a last-minute flip and unfortunately, I was sleeping at that time. Only I and Neo sir can change the settings and I were sleeping and Neo sir is a businessman he is not free like us he has plenty of things to take care of. Only the neoxian Guild left in tier 2 and since there was no other guild to brawl with our brawl fight got cancelled.
How do you see one of the top guilds sitting behind just because of one selfish and stupid decision?
We the Neoxian never made fun of anyone. We never complain about anything. We have never been part of any drama ever. I consider myself the coolest guild that we only focus on our gameplay and our players.
The Neoxian Guild is at number 5th position
---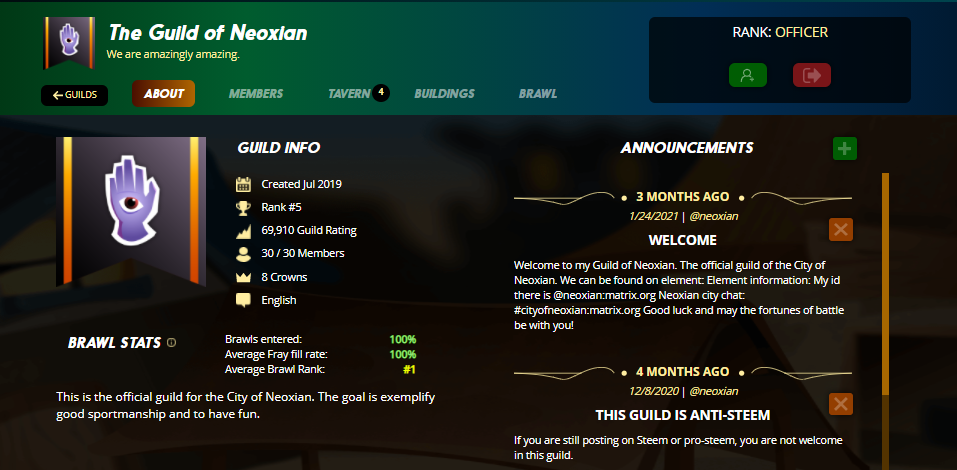 ---
We are number 5 because most of our players play bronze, silver and gold league. They all are citizens of the neoxiancity. I remember when I asked Neo sir we should hire strong decks instead of weak ones because the guild brawls are coming. His reply was so awesome.
I'd rather have low-rank people of my city than people outside who I don't know
Our lower-ranked players are trying to build their decks and whatever they earn from splinterlands they reinvest. We are encouraging them. That's an understood analogy that if you have good players with maxed decks you are going to be number one what is the thing of bragging about? Of course, I am not talking about sensible players but there are few chumps in the number 1 guild, always keep bragging on something is not because of them lolz.
If high ranking makes you number 1 then keep that title we are not interested. We the Neoxian's believe in brawl ranking.
Top 3 guild who advanced to tier 2
The guild of the Neoxian
---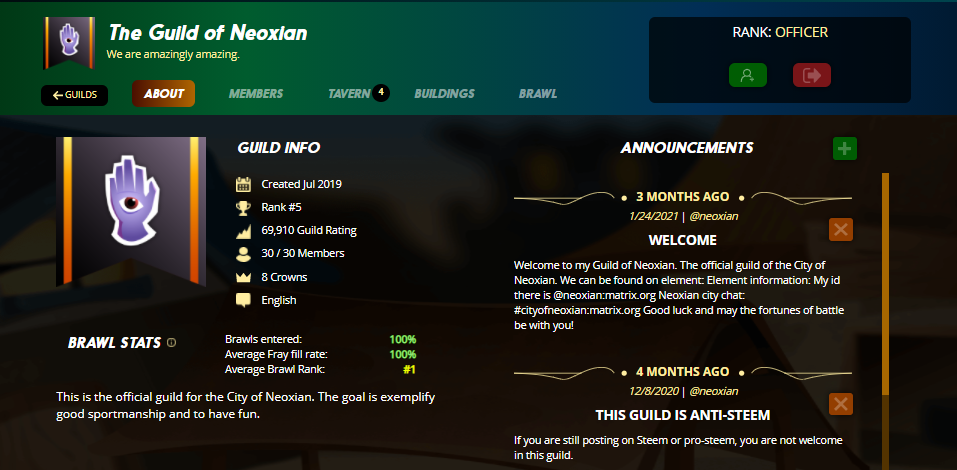 ---
Brawl entered 100%
Average fray fil rate 100%
Average Brawl Rank #1
Total crowns 8
Immortal Gods
---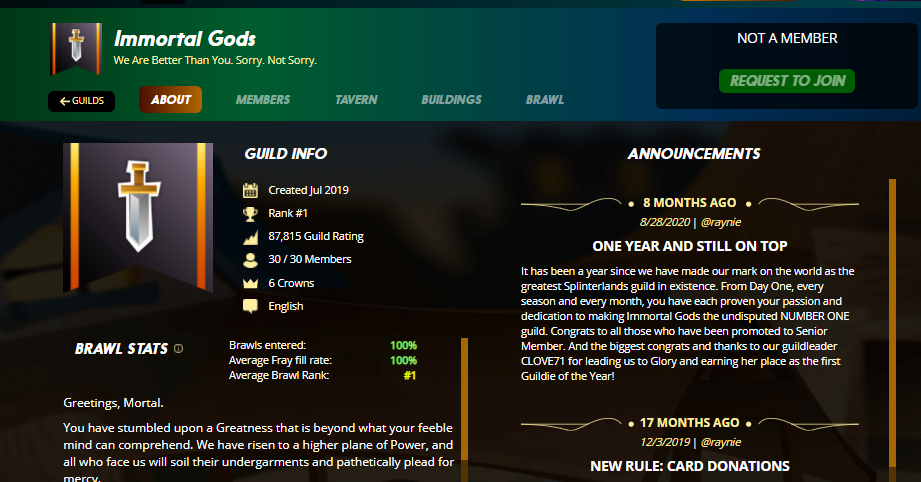 ---
Brawl entered 100%
Average fray fil rate 100%
Average Brawl Rank #1
Total crowns 6
Summoners tribe
---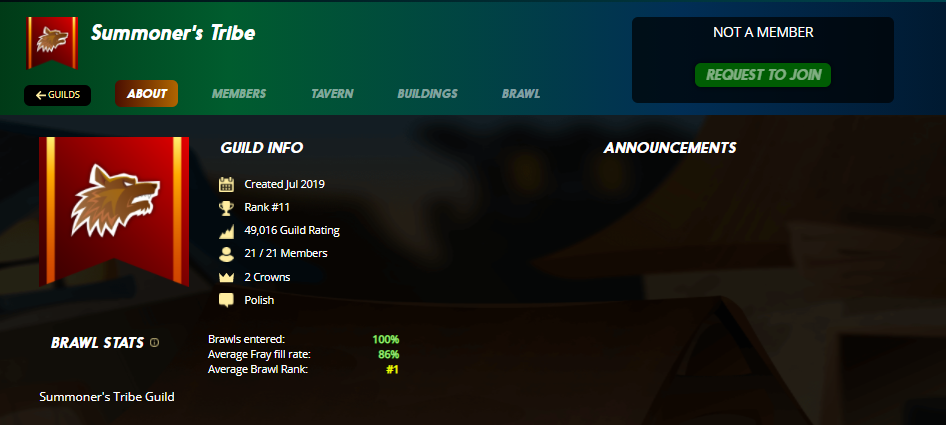 ---
Brawl entered 100%
Average fray fil rate 86%
Average Brawl Rank #1
Total crowns 2
Clearly, the guild of the neoxian is leading in crowns. We were so consistent. We were enjoying brawls. Our game spirit was so high that we were ready to fight against top guilds.
My thoughts
Is money everything in this world? there is no value of your values in front of money? we can fall at any point just for the money? These questions were hurting my brain. But when I read this message from our guild owner it cleared everything up.
---

---
Neo sir is one of the top 10 splinterlands investors and his guild sitting idle because of some chickens. When we raised the issue in the splinterlands brawl channel. We got an amazing reply that it is the strategy of other guilds. very disappointing reply by the brawls manager and equally rubbish.
According to his logic, you have to very careful because you never know who will chicken out at the last minute. The guild of neoxian is waiting for real warriors in tier 2. Hope we will get some real guilds with moral values in the next brawl. Flipping out last minute is a strategy for them because they want to hide how they exploit the system. We still have better hopes from splinterlands and we are hoping for the best in the next brawl.
Being a Guild officer I am hurt because of this shit we are going to lose our average guild rank in brawls. Also, there would be a drastic change in crowns as well. Let's chickens enjoy their crowns. But they lost our respect really. We are never going to trust them ever. This is how the number 1 guild is building their reputation :P XD
I felt like sharing what happened to us and people of the splinter world should know how the top guild management is exploiting the system just for some extra crowns.
If you agree with me feel free to share with all your splinter fellas and let them know never ever try to mess up with Neoxians. We are sleeping dragons. You won't be able to handle our wraith :P XD
Apart from all this I still want to promote this game because I love this game and so is our guild owner
Dragon likes splinterlands
---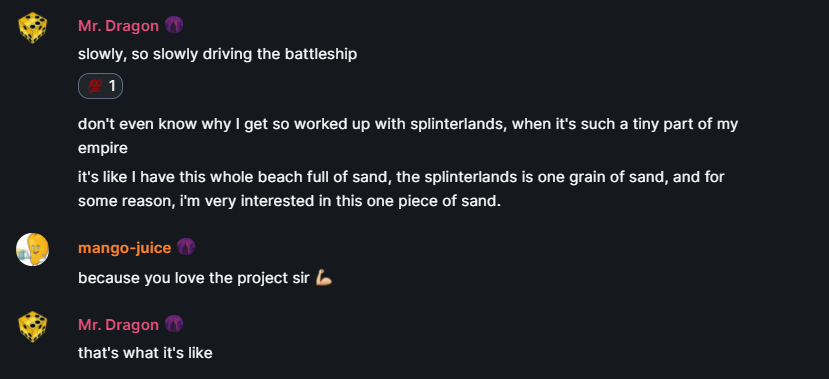 ---
---

---

If you want to play splinterlands then SignUp Here
---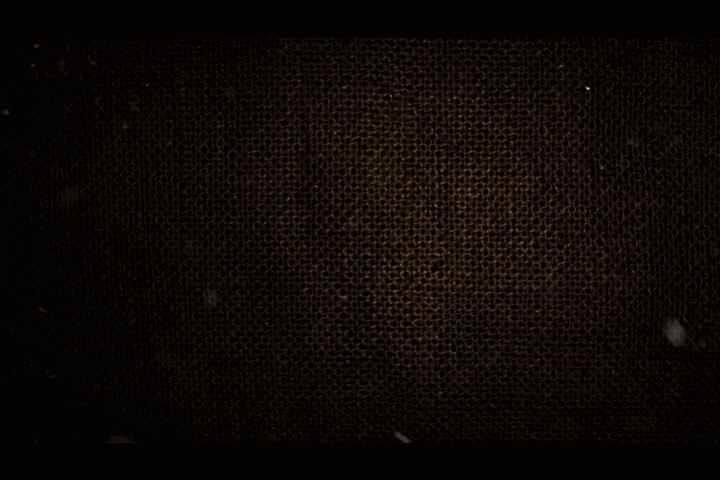 ---
---