Did my usual thing worked arms today with the weights and then hit the bag for a few rounds ready for if shit pops off and I need to hand out sleep time to anyone who steps across me
Oh and then collected my @splinterlands rewards
---
The end of the season is here and its time to collect our rewards for sticking around and I have to say this time I managed to score some pretty sweet deals. Let's have a look, shall we?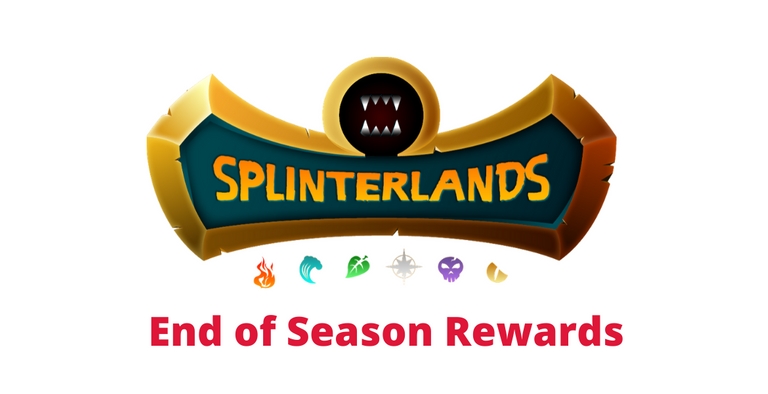 Daily quest
My daily rewards kicked off with nothing special until I hit a GOLDEN TORHLIO THE FROZEN worth $9 how epic!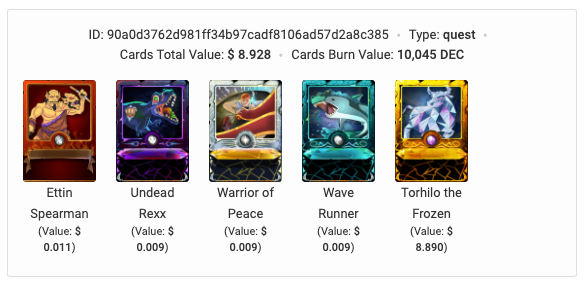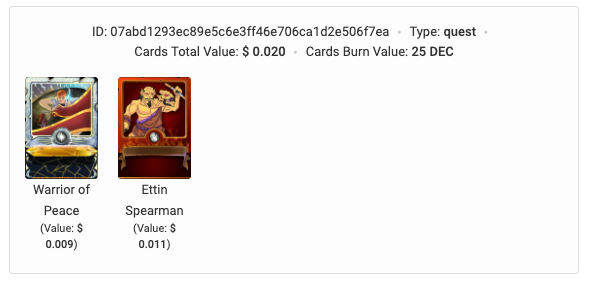 End of Season Rewards
Then I opened up my end of the season rewards and got 5 rares, nothing too special with a total value of $0.40, luckily I got 2 orbs so I had two more chances to save this season.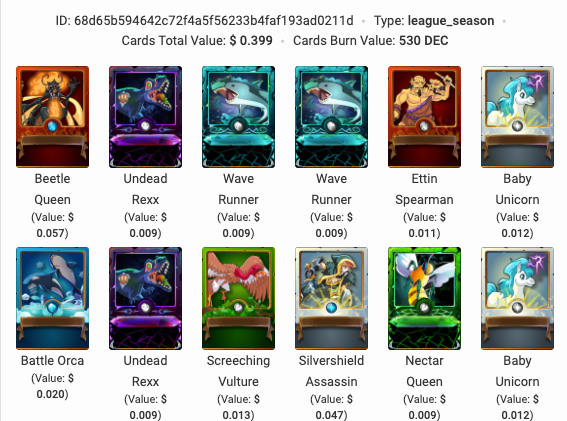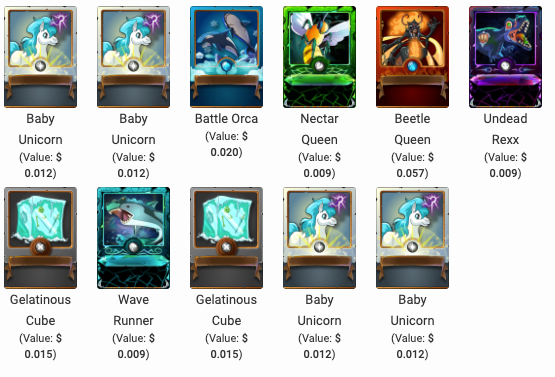 Orb rewards
The first pack had one are in the Electric eel but the second pack got me another Eel and a GOLDEN GOBLIN Chef worth $1. That means I got 3 Gold cards in the space of a week, hello I could get used to this.


Upgrades
Last duty for the day would be to upgrade those who have enough duplicates and 3 of them got a new coat of paint on them.
Undead Rexx
I moved it up to Level 5 and I was able to unlock the trample ability which will surely come in handy for those dark days when you have to play melee deathmatches.

Torhilo The Frozen
Moved him up to level 2 and got an HP bump to 9 and a shield bump to 5, quite the little enforcer we got here now.

Battle Orca
My Battle Orca is now a level 5 and got an HP bump to 7, bad with a speed of 4 and an attack of 2, I might actually start to use this one.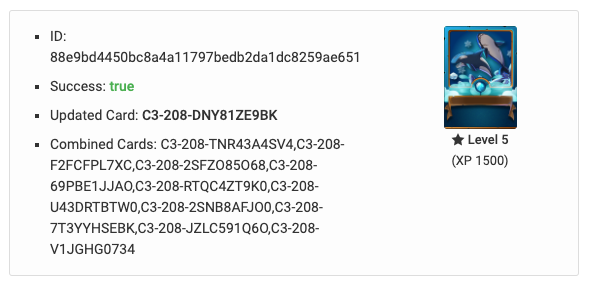 Have your say
What do you good people of HIVE think? What did you get this season?
So have at it my Jessies! If you don't have something to comment, comment "I am a Jessie."
Let's connect
If you liked this post, sprinkle it with an upvote or esteem and if you don't already, consider following me @chekohler and subscribe to my fanbase
| Browse & Earn Crypto | Stack Sats For Free | Earn Interest On Crypto |
| --- | --- | --- |
| | | |
---

8028