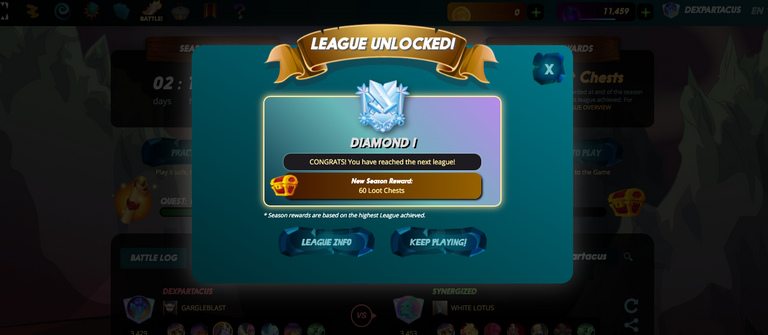 Hey Splinterland buddies!
I wanted to publish an article about the beautiful day walk in the mountains to the waterfalls that I did today, but I think I'll do it tomorrow, because during the trip back by car, playing in Splinterlands I finally managed to reach after one year League Diamond I !!!
You can imagine my satisfaction, it took me a while, but I did it, it certainly helped the fact that I have upgraded all my Summoners to level 4 and the Dragon to level 5, for a few days now I can use my already upgraded cards to higher levels!
I've spent some STEEM... what?!? And who uses Steemit anymore??? After the bad recent history, all the best projects and users are moving to the EPIC HIVE! To be honest I still post on that old and obsolete platform, just copy and paste from here to accumulate a few cents, which never hurts the wallet.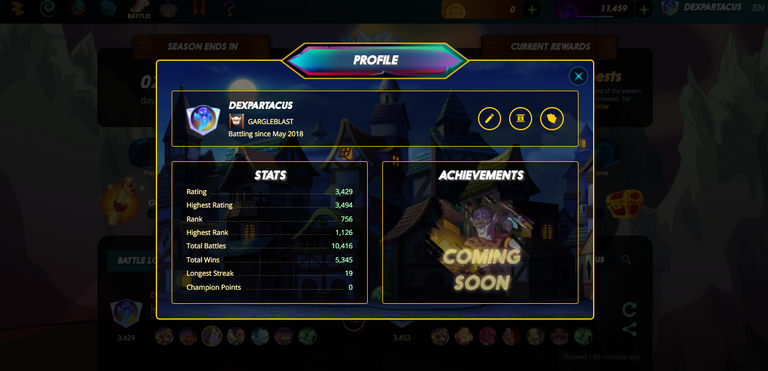 Unfortunately I'm still not rich enough not to have to put aside as much Crypto as possible, I've invested in the past in dumb projects and I regret it, I'll probably do it again because apparently I haven't lost that bad habit, despite this, don't hate me... please!
Actually I'm a little sad, I was attached to that platform, where I wrote for almost three years, as I think you all are.
I'm a fierce HODLER, for better or for worse, even in this game, where I rarely put some cards on sale and all the extras I use to upgrade the ones I already have, I strongly believe in this project, I really think that at least about this I won't regret it!
After this parenthesis we can go back to the game and to want to share with all of you my happiness to have reached my historical maximum in the game. From now on it will be even harder, there's no point denying it, the higher you reach the higher the climb becomes arduous, with a bit of luck I can aim for the top league, it would be really cool!
During the last days of the season usually the strongest players have already climbed all the way to the top and I could use this opportunity to get a little higher, who knows!? League Champion III wait for me!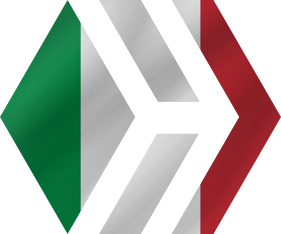 Ciao amici di Splinterland!
Volevo pubblicare un articolo riguardante la bellissima giornata passeggiata in montagna alle cascate che ho fatto oggi, ma penso proprio che lo farò domani, perché durante il viaggio di ritorno in macchina, giocando a Splinterlands sono riuscito finalmente a raggiungere dopo un anno la lega Diamante I !!!
Potrete immaginare la mia soddisfazione, ci ho messo un po', ma ce l'ho fatta, sicuramente ha influito il fatto che ho potenziato tutti miei Summoners a livello 4 e quello del Dragone al livello 5, da qualche tempo posso utilizzare le mie carte potenziate a livelli superiori!
Ho speso qualche STEEM... cosa!? E chi lo usa più Steemit??? Dopo la brutta storia recente, tutti i progetti ed utenti migliori si stanno spostando sul mitico HIVE! Ad essere sincero posto ancora sulla vecchia ed ormai obsoleta piattaforma, giusto dei copia e incolla da qui per accumulare qualche cent, che non fa mai male al portafoglio.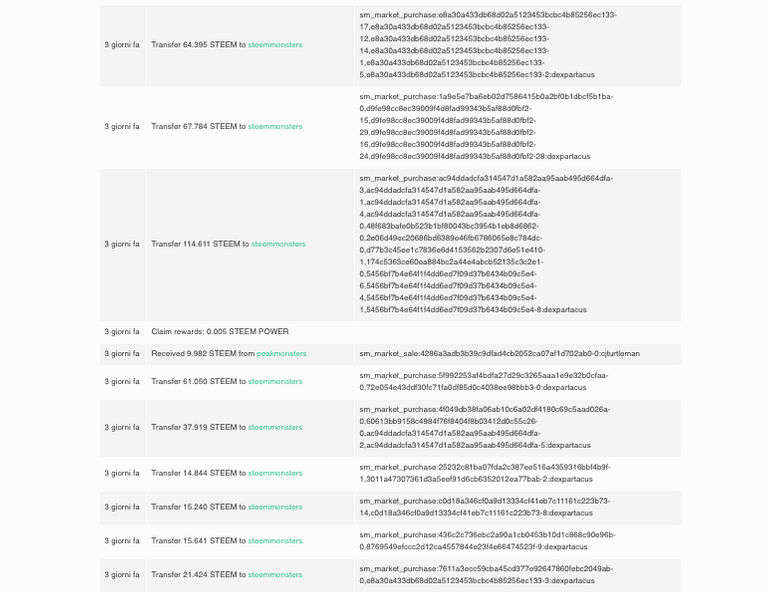 Purtroppo non sono ancora abbastanza ricco per non dover mettere da parte più Crypto possibili, ho investito in passato in progetti disdicevoli e me ne sono pentito, probabilmente lo farò nuovamente perché a quanto pare non ho perso quel brutto vizio, nonostante questo, non me ne vogliate amici miei!
In verità sono un po' dispiaciuto, ero affezionato a quella piattaforma dove ho scritto per quasi tre anni, come penso anche tutti voi.
Sono un Hodelr abbastanza incallito, nel bene e nel male, anche in questo gioco, dove raramente ho messo in vendita qualche carta e tutte quelle extra le uso per potenziare quelle che ho già, credo fortemente in questo progetto, penso proprio che almeno di questo non me ne pentirò!
Dopo questa parentesi torniamo al gioco ed al voler condividere con tutti voi la mia felicità di aver raggiunto il mio massimo storico nel gioco. D'ora in poi sarà ancora più dura, inutile negarlo, più si raggiungono vette più alta più la scalata diventa impervia, con un po' di fortuna posso puntare alla lega superiore, sarebbe uno spettacolo!
Durante gli ultimi giorni della stagione solitamente i giocatori più forti sono già tutti saliti in alto e potrei sfruttare questa opportunità per farmi strada un po' più su, chissà!? Lega Campioni aspettami!!!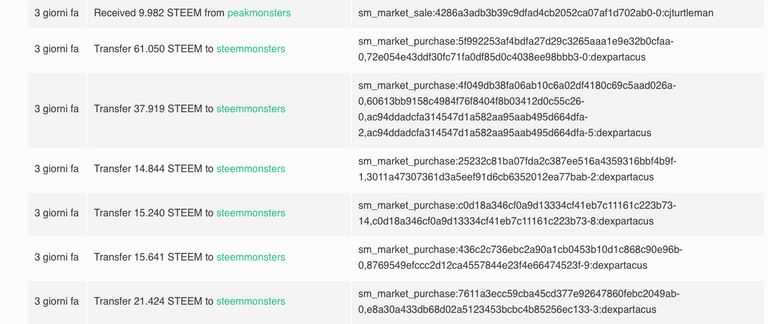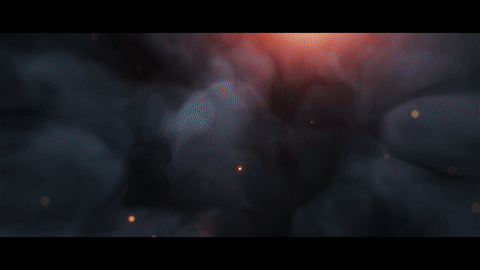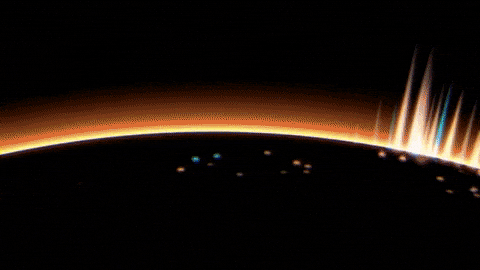 Gif by @doze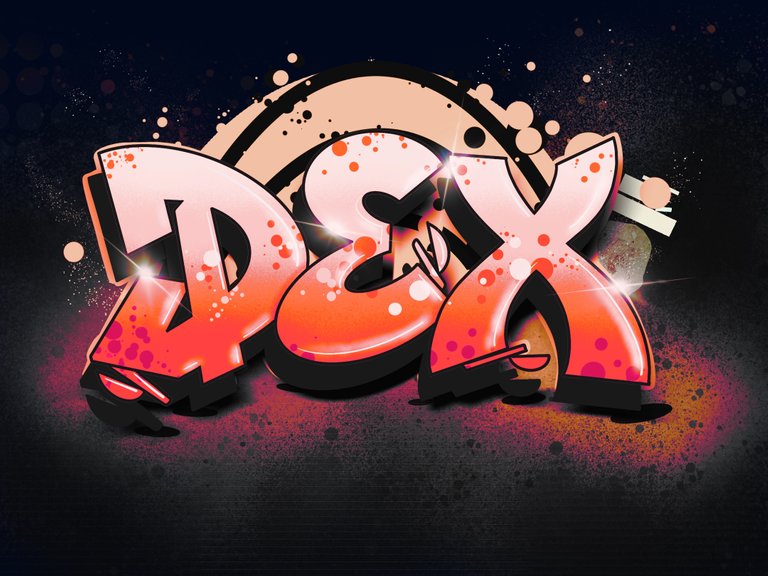 Logo by @ran.koree


15125