8K on yet another crazy day! 😮
I took a nice long walk tonight. The weather was calm, cloudy and cool.
I went to the dentist today and spent a few hundred dollars since I have no insurance. Gotta do what has gotta be done though.
The Corona Virus numbers are Up again. More people outside of China are being infected, and sadly, some are dying.
The US stock market is Way Down again today. I foresaw the end of this long bull market some time ago, and got out, so no losses for me. I actually plan to buy again soon.
Bitcoin remains around 5k but Steem is back down to 12 cents. Soon we may all have Hive tokens and Hive front ends to post on! We should find out more about this, very soon. If you don't know about Hive, read this post and its comments.
I got my season rewards from #steemmonsters and I'm happy! This is what I got on one of my accounts.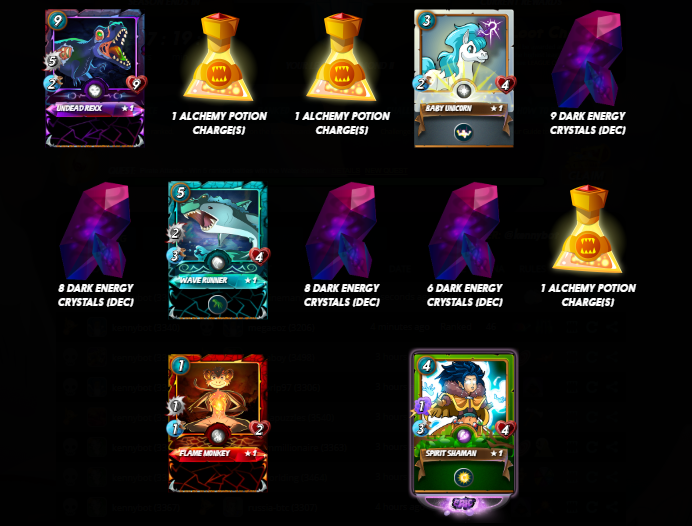 Stay safe and stay healthy and stay optimistic! ❤👍❤


8159