8K on a nice warm day!
I just came back from a nice night time walk. The Moon is at half full and it was directly overhead shining a lot of light on my path.
I try to do at least one daily quest in splinter lands. I have three accounts that I play, but my main one I play everyday.
So the reward for this Quest included three of my favorite things, a legendary card, a gold foil card and an essence orb!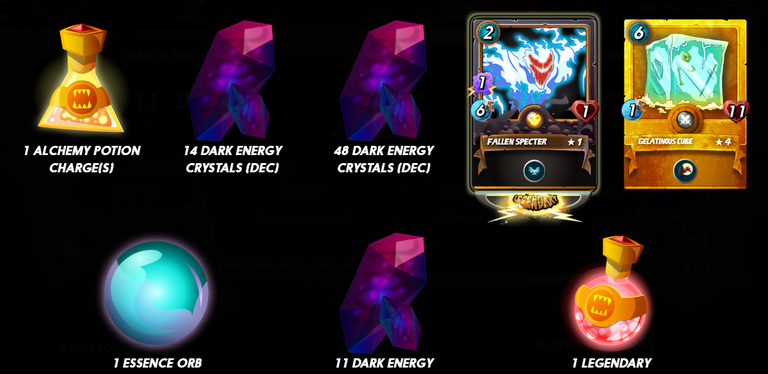 I'm also happy to see Bitcoin going over $9,000 again. The halfing or halfening should happen in about 10 more days. I think we'll see a lot of volatility in Bitcoin for the next few weeks.
I hope you're all having a great weekend! ❤👍❤


8013