I started with a happy mood this morning. I got up together with my wife, both of us strong and healthy and the twins kicking. Now that's something to be grateful for. As we stepped out for today's office activities, we took some selfie with beautiful smiles.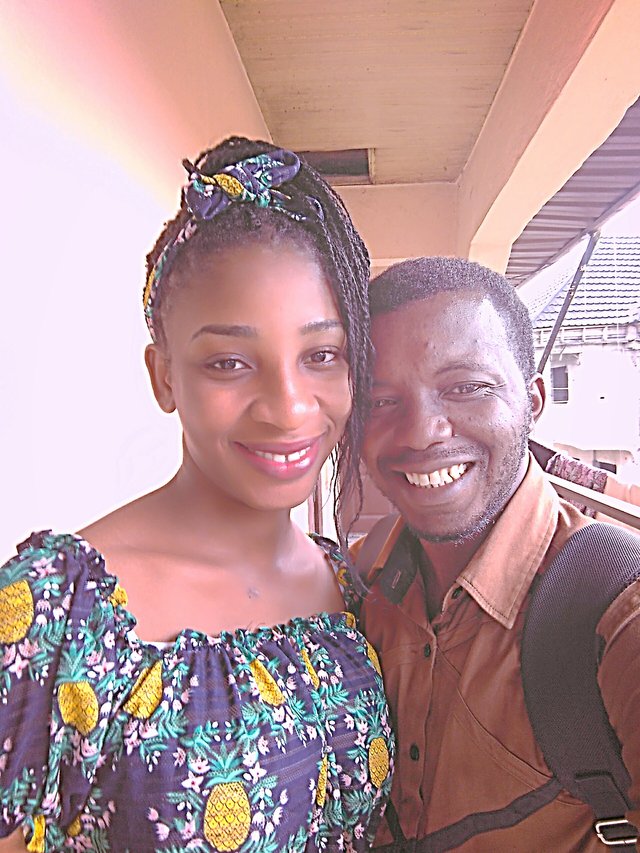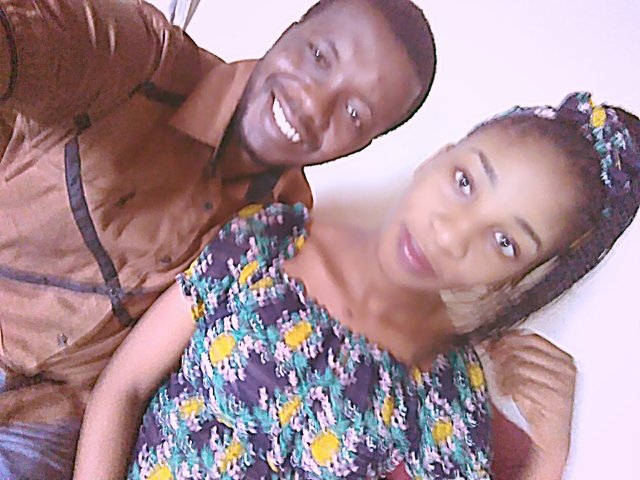 I got to office and while busy at work, a text message beeped my phone and behold it was from my Angel (my wife). Got excited to see it and behold what I saw:
Hello, my everyday crush – waking up with you by my side is the best feelings in life; keep echoing how much you love me because it sweeps me off my feet! You are the real deal! I love you everytime.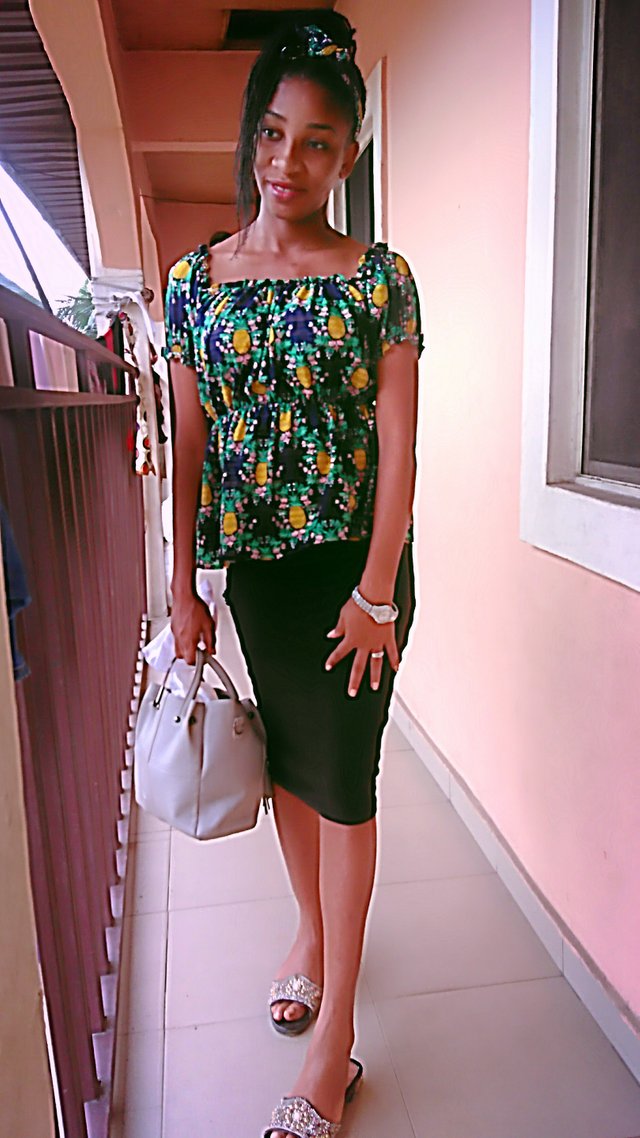 my beautiful wife while stepping out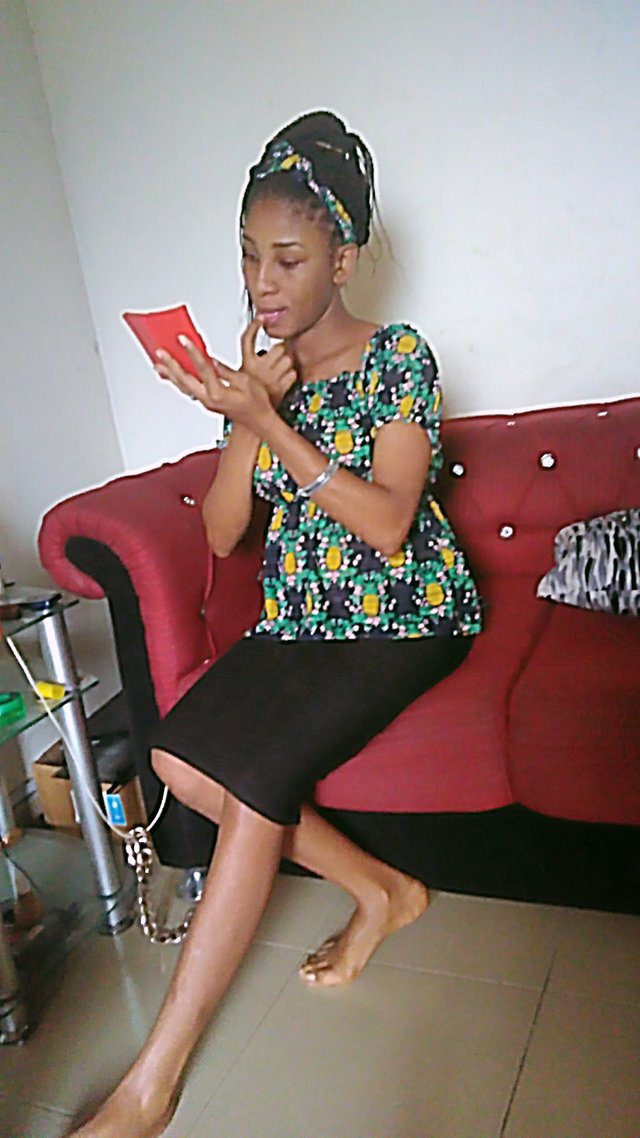 while making up
The message got me smiling all through. In the words of my pretty one, telling how much I love her sweeps her off her feet. Now, that's something I don't struggle to say because I mean every letter of the sentence, I love her genuinely. It's what I'll keep doing because she's the best. The positive energy, zeal, joy and motivation she brought into my life is second to none.
Back to Activities in Office
I have three people in the office I invited to #thediarygame, who are still feeling lazy to write the first one. There are @etiufan, @stephen96 and @thompsonenang. The first two were invited to steem by me.
So I went to encourage them to write. @etiufan complained of lack of data, while the other two complained of time. I have offered to share my internet data with @etiufan if he dare to write.
In the process of encouraging them, @stephen96 gave me coconut to chew. I was so happy. I brought to my office and shared with our secretary, miss Grace. Grace is also reluctant to join steemit because she doesn't see herself being a writer at all.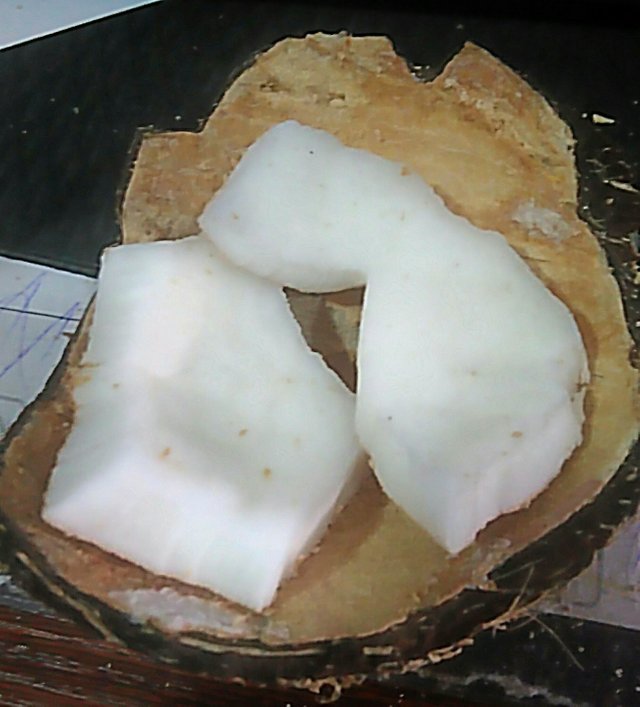 the coconut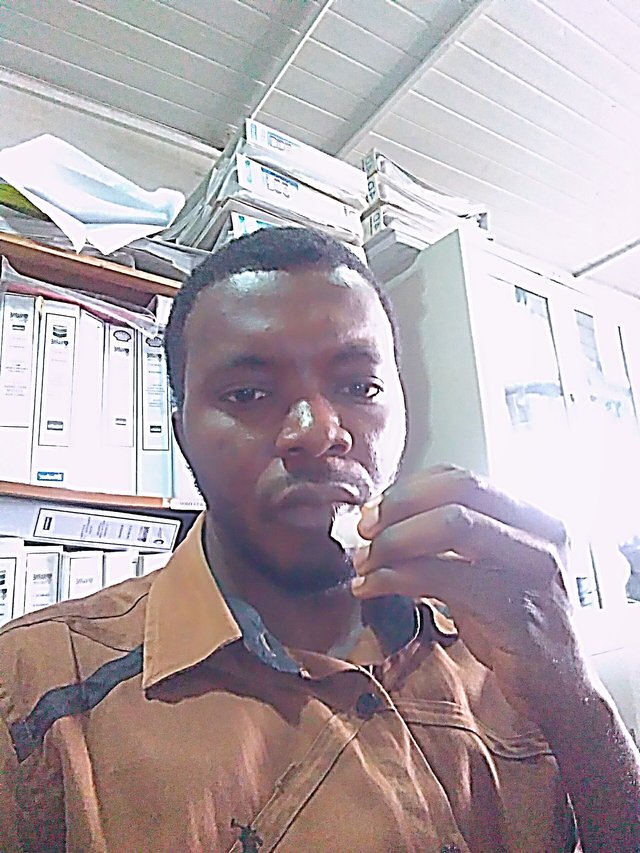 me enjoying the coconut
Then the unhappy mood set in
I was contemplating arresting the guy that stole my brother's money. Yesterday he was given some money by the accountant so he can buy food stuffs pending today when the balance will be paid.
It's difficult because they begged me to allow the guy pay first, but the anger in my heart as I saw the thief today almost made me call my wife, who is a lawyer to bring police, arrest the boy and charge him to court, since he has already confessed to the crime.
It took a lot of self-control to hold myself.
Next I went to ask @stephen96 how his introduction went last Sunday. He said he did not go because his would be father in-law is not around, he travelled.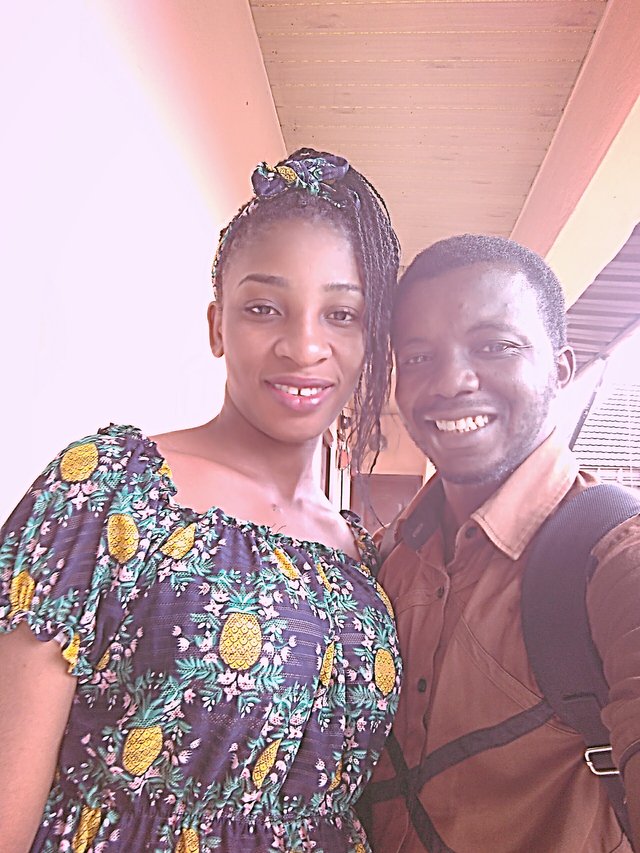 That's it for today.
To know more about me, this is my introduction post to the diary game.
Stay positive, stay safe!