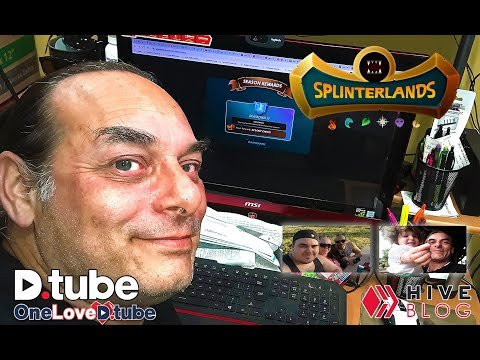 ---
Tonight I'm playing @splinterlandsone again but not Happy. The new changes that have been made have now gone into effect and I see how bad the "Power Collection" part of the game that has been put in place truly is. I was in the "Diamond League" at the beginning of the season and gained enough points to make it into the "Champion League" by Season's End. But, because of the Power Collection implementation, I only wade it to "Silver One League" I had over 4,000 points at the end of the season and should have been placed back into Diamond, but I wasn't. I ended up all the way down into Silver League with only 1,000 points. I am not a "Bot" - I fight my own fights to rank higher - But they (The Game Developers) have gimped the game so bad that it is completely unfair, unaffordable, and the Higher Ranks are unreachable unless you invest hundreds, if not thousands of dollars into the game now. I am 200% disappointed and Pissed. I hope you enjoy my video.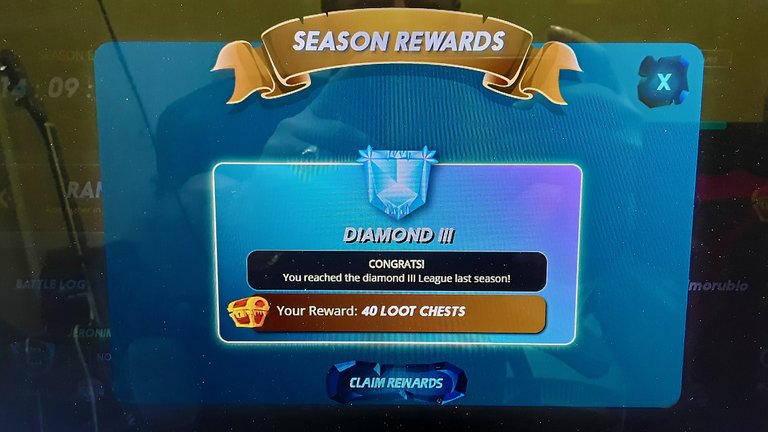 #hive
Come Battle Me on @splinterlands ...
https://bit.ly/Come-Battle-Me-in-Splinterlands
Streemie Video Sharing Site:
https://streemie.com/register?referal=N095UWNHTkNmVTluUWt4eTRtZFVkdz09
https://support.streemie.com/help-center/categories/4/earning
@dsound is One Place to Get Music for your Videos but, Ask Permission First:
https://dsound.audio/#!/feed
Free Stock Music is Another Great Website for this as Well"
https://www.free-stock-music.com/
Music in this Video:
@dtube - Video Site - Youtube - No Censorship - https://d.tube/
@vimmtv - Live Streaming Platform - Twitch - No Censorship - https://www.vimm.tv/
@dsound - Podcast & Music Site - Soundcloud - No Censorship - https://dsound.audio/#!/feed
@steemhunt - Product Search & Review - No Censorship - https://steemhunt.com/
@dlike - Web Content Sharing - Pinterest - No Censorship - https://dlike.io/
@actifit - Fitness Tracker - https://actifit.io/
@splinterlands - Digital Card Game - https://steemmonsters.com/
@appics / @steepshot - Instagram - No Censorship - https://appics.com/ - https://steepshot.io/
Every Day is a Day to Be Thankful for all the Amazing and Beautiful with the People in My Life, Like My Beautiful Fiance Vanja, Our Two Children Angeles and David and All of My Family in Mexico, Norway, Thailand (My Brother @stewsak), and here in the USA. They Are a True Blessing in My Life and I Love Them With All of My Heart.
May You always live in the Abundance of Beauty, Love and Be at Peace in Your Heart, My Amazing Family All Over the World... Go Out and Spread that Joy, Happiness, Peace, and Love Always Every Day. @jeronimorubio
---
▶️ DTube