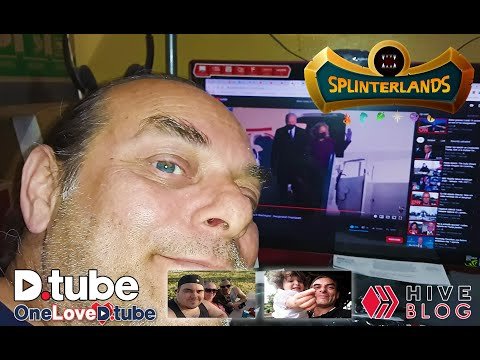 ---
Good Evening Everyone... So today, President-elect Joe Biden and his Wife arrive in Washington DC in an unmarked airplane... Why? Because Exiting President Donald Trump decided not to send Airforce One to pick them up like the leaving President is supposed to out of courtesy as it Always have been... Inauguration Day Tomorrow!!!
Also, Loser Trump is pissed off for several reasons... One, Vice President Pence will be attending the inauguration, Mitch McConnell will join them at church in the morning and is now accusing Trump of Insurrection and lying and invoking the riot at the Capitol and nobody is RSVPing to his leaving office Party... He is one huge Crybaby and by all rights, the Worst President in the History of the United States of America and the only President who has been impeached twice... WoW!!!
I spoke to My Lawyer and things are coming along just fine... Only Good News today and I will talk about it in My next video...
Played some @splinterlands tonight and completed another Neutral Quest and did really good today... Well, back to My Music... Goodnight all and May You Always Be Happy and Blessed...
Keeping My 10k a day going with @actifit and Loving it...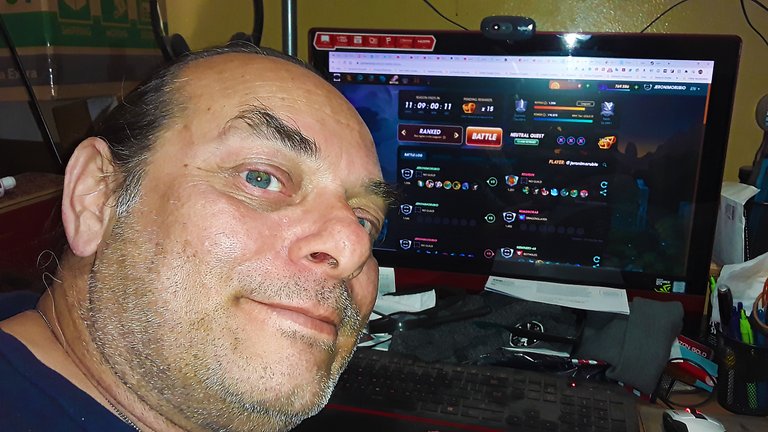 #hive
Come Battle Me on @splinterlands ...
https://bit.ly/Come-Battle-Me-in-Splinterlands
Streemie Video Sharing Site:
https://streemie.com/register?........................
https://support.streemie.com/h........................
@dsound is One Place to Get Music for your Videos but, Ask Permission First:
https://dsound.audio/#!/feed
Free Stock Music is Another Great Website for this as Well"
https://www.free-stock-music.com/
Music in this Video:
Dystopía by Electronic Senses | https://soundcloud.com/electronicsenses
Music promoted by https://www.free-stock-music.com
Creative Commons Attribution-ShareAlike 3.0 Unported
https://creativecommons.org/licenses/by-sa/3.0/deed.en_US
@dtube - Video Site - Youtube - No Censorship - https://d.tube/
@vimmtv - Live Streaming Platform - Twitch - No Censorship - https://www.vimm.tv/
@dsound - Podcast & Music Site - Soundcloud - No Censorship - https://dsound.audio/#!/feed
@steemhunt - Product Search & Review - No Censorship - https://steemhunt.com/
@dlike - Web Content Sharing - Pinterest - No Censorship - https://dlike.io/
@actifit - Fitness Tracker - https://actifit.io/
@splinterlands - Digital Card Game - https://steemmonsters.com/
@appics / @steepshot - Instagram - No Censorship - https://appics.com/ - https://steepshot.io/
Every Day is a Day to Be Thankful for all the Amazing and Beautiful with the People in My Life, Like My Beautiful Fiance Vanja, Our Two Children Angeles and David and All of My Family in Mexico, Norway, Thailand (My Brother @stewsak), and here in the USA. They Are a True Blessing in My Life and I Love Them With All of My Heart.
May You always live in the Abundance of Beauty, Love and Be at Peace in Your Heart, My Amazing Family All Over the World... Go Out and Spread that Joy, Happiness, Peace, and Love Always Every Day. @jeronimorubio
---
▶️ DTube