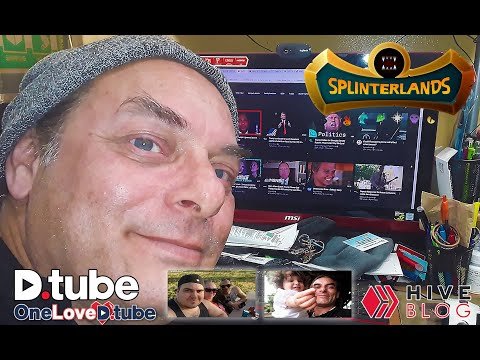 ---
Good Evening everyone... Man oh man oh man... Trump has really put his foot in it this time... The phone call he made, that was recorded legally, to the Secretary of State in Georgia could bring legal problems to Trump... They seem to have broken a Federal law as Well but definitely broke Georgia State laws... Fireworks are happening everywhere right now...
Continuing in My endless efforts to get into the top 25 positions, I played some @splinterlands again today, and though I moved a little closer, not quite enough for a power move forward... Damn Bots... LoL!!! Check out My latest video on @dtube, @streemie, and YouTube coming soon...
Well, back to Criminal Minds... See Ya tomorrow... Goodnight all and May You Always Be Happy and Blessed...
Keeping My 10k a day going with @actifit and Loving it...
Link to the video about possible Criminal Action against Trump and his Threats!!!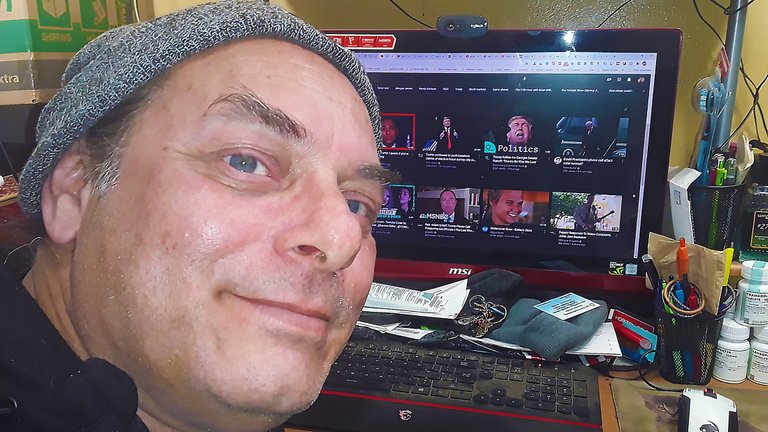 #hive
Come Battle Me on @splinterlands ...
https://bit.ly/Come-Battle-Me-in-Splinterlands
Streemie Video Sharing Site:
https://streemie.com/register?........................
https://support.streemie.com/h........................
@dsound is One Place to Get Music for your Videos but, Ask Permission First:
https://dsound.audio/#!/feed
Free Stock Music is Another Great Website for this as Well"
https://www.free-stock-music.com/
Music in this Video:
No Worries by Scandinavianz | https://soundcloud.com/scandinavianz
Music promoted by https://www.free-stock-music.com
Creative Commons Attribution 3.0 Unported License
https://creativecommons.org/licenses/by/3.0/deed.en_US
@dtube - Video Site - Youtube - No Censorship - https://d.tube/
@vimmtv - Live Streaming Platform - Twitch - No Censorship - https://www.vimm.tv/
@dsound - Podcast & Music Site - Soundcloud - No Censorship - https://dsound.audio/#!/feed
@steemhunt - Product Search & Review - No Censorship - https://steemhunt.com/
@dlike - Web Content Sharing - Pinterest - No Censorship - https://dlike.io/
@actifit - Fitness Tracker - https://actifit.io/
@splinterlands - Digital Card Game - https://steemmonsters.com/
@appics / @steepshot - Instagram - No Censorship - https://appics.com/ - https://steepshot.io/
Every Day is a Day to Be Thankful for all the Amazing and Beautiful with the People in My Life, Like My Beautiful Fiance Vanja, Our Two Children Angeles and David and All of My Family in Mexico, Norway, Thailand (My Brother @stewsak), and here in the USA. They Are a True Blessing in My Life and I Love Them With All of My Heart.
May You always live in the Abundance of Beauty, Love and Be at Peace in Your Heart, My Amazing Family All Over the World... Go Out and Spread that Joy, Happiness, Peace, and Love Always Every Day. @jeronimorubio
---
▶️ DTube