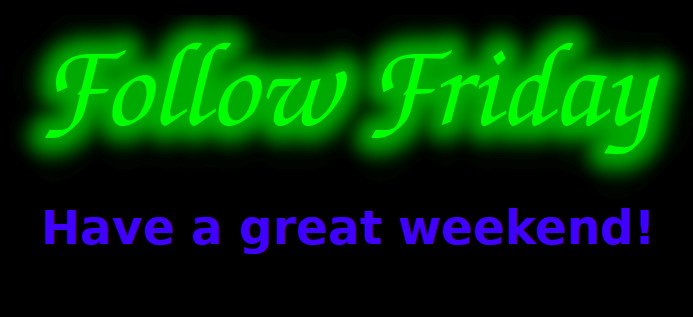 Since moving over to Hive from that "other blockchain" I've met so many new interesting people from the Hive Community. I used to do a lot of #FollowFriday posts where I'd talk a little about the different community members and what they post about. My buddy @steevc reminded me of that by including me in one of his Follow Friday posts and I think I'm going to bring it back in my feed too. Each week I'll post 4 or 5 community members who I feel bring value to the platform and are just plain fun accounts to follow. Here are this weeks Hive accounts that I really respect and admire and would like to share with you.
First off! @steevc Every once in awhile you meet someome online that you actually become friends with. I'm not talking about "follower friends" I'm talking someone you'd sit down and have a beer with or maybe hang out with in real life if you could. I met steevc on a social site called Tsu many years ago and we've followed each other all across the internet. He's a great guy, loves social commentary and really puts the social in social networking. He posts about his personal life, fitness, music, and many interesting topics pertaining to the #HIVE community!
I first noticed @thelogicaldude in my Twitter feed and began following him on HIVE too. He posts about van life, the digital nomad lifestyle, and his personal life. He's also involved in several HIVE community projects and very active on @threespeak. As he say's "Us Dude's have to stick together!"
Hive has a new dAPP called @dbuzz and it's a social micro blogging site comparable to Twitter. I've been posting on there recently and met @chrisrice who is part of the project, and also an active member of the dBuzz community. I'll be doing a blog post review on the dBuzz app soon. If you enjoy platforms like Twitter I hope you'll consider checking out Hive's version. https://d.buzz/#/@chrisrice
I met @belemo a few months back and it has been great getting to know him. He posts about Splinterlands and HIVE gaming, cryptocurrency, Nigeria and also a little about himself. I also just realized last night that we're both in the same #Splinterlands guild Splinter Elites!
I've followed @jaynie since the "other blockchain" days. She's a very active community member and always posts fun challenges and contests. She's the brilliant mind and founder behind the #PowerHouseCreatives community or #PHC. Her posts cover music, design, creative writing and community support.
So that's it for this weeks follow Friday picks. Check out their pages and give them a follow if you enjoy their work. We all grow together and I challenge anyone that's reading this to help grow the community and write about 5 people that they enjoy on HIVE each Friday using the #FollowFriday hashtag.