Introducing myself to the HIVE community written by @gcollects
Let the fun begin!
Since @traciyork from the @ocd asked me to introduce myself to the community, I was thinking about what to write.
When people ask me to introduce myself, it always feels so awkward. Like, really, what should I say? Do they want to know my abilities, my talents, my hobbies? Should I mention what I think about the world? Should I talk about my country?
There are so many aspects of this question and there is only one first expression.
And that is what makes it so scary.
Also, many times I feel like people don't really care. They are asking things because this is the right way to be part of the community, this is how nice and polite people behave.
When I created my first post on Peakd, I wasn't familiar with the platform, nor the amazing power of this community. I created a graphic art for the Week 155. Art Contest, and put a short backstory behind it. I didn't take myself too seriously, I wasn't sure if I wanted to do this regularly from now on.
And then the HIVE community showed me how amazing it is.

My (really long) background story
When I was a child, I wished I was the girl version of Peter Parker. Not by being a nerd and a loser, but by getting bit by a radioactive spider and having superpowers of course.
Sadly, it never happened to me (at least not yet) but still I was always into superhero stories, comic books, animes and all the games built around them.
As a child, I was collecting Pokémon tazos, since there were no cards available in my region. Then came Bayblade and god, I will never forget the days I got involved with Yu-gi-oh!
Then years passed, I grew up and forgot to play card games for a long time. I always played some video games since my inner child was craving for magical adventures and heroic scenes, but I was too busy growing up and socializing outside my room.
Until one day I accidentally found a video about a guy showing his pricey Yu-gi-oh cards. My heart started to beat the same old rythm and I bought my first original booster packs in my life.
I loved that feeling of spending my own money for my insanely wanted childhood toys. I loved that sweet excitement of opening a pack not knowing what it holds for me. Once again, it was magic.
But still, something was missing. I missed my old friends and the fun of playing together. I was wondering how much the game has changed, and felt like my grandma should've felt when I first showed her the mysterious internet. I was confused.
While struggling with the new ruleset, I got more and more involved in the NFT business. I thought about it as a good investment that can also feed my mad desire for collecting things.
As I discovered there are games built on the blockchain, I knew this is something I was looking for, and I started to discover the world of DeFi apps to find the game of my taste. I've tried almost everything. I invested money into this and that, and slowly started to play Splinterlands when I had some free minutes in a day. I kept on looking for the real one.
As I dug deeper and deeper in the Metaverse, I lost a lot of money, hundreds of valuable minutes (or maybe hours) and the only thing that could keep up my interest and attention was Splinterlands.
There was a pack sale, I said, okay, let's buy some packs. BINGO, there's a Legendary card in it! Really, I can open 5 chests? Great, let's do this! Haah, I won another fight, it was 5 in a row for the first time!
I realized I found what I was looking for. Now, a few months later, Splinterlands brought me to this community, and I love it more and more every day.


About me
I am a 25 years old girl spending my days in the sunniest city of Hungary. By profession I am a marketing agent at a travel company, but in my free time I love to do creative stuff, like graphic designing, writing music, crafting tiny sculptures and even more.
Gamer and nerd since I was born, but also an animal enthusiast trying to help abandoned and injured animals, especially cats, as I am a stepmother of 5 cats anyway.
After trying out myself in several fields of work, I decided to study social work at the university. I plan to study psychology later on.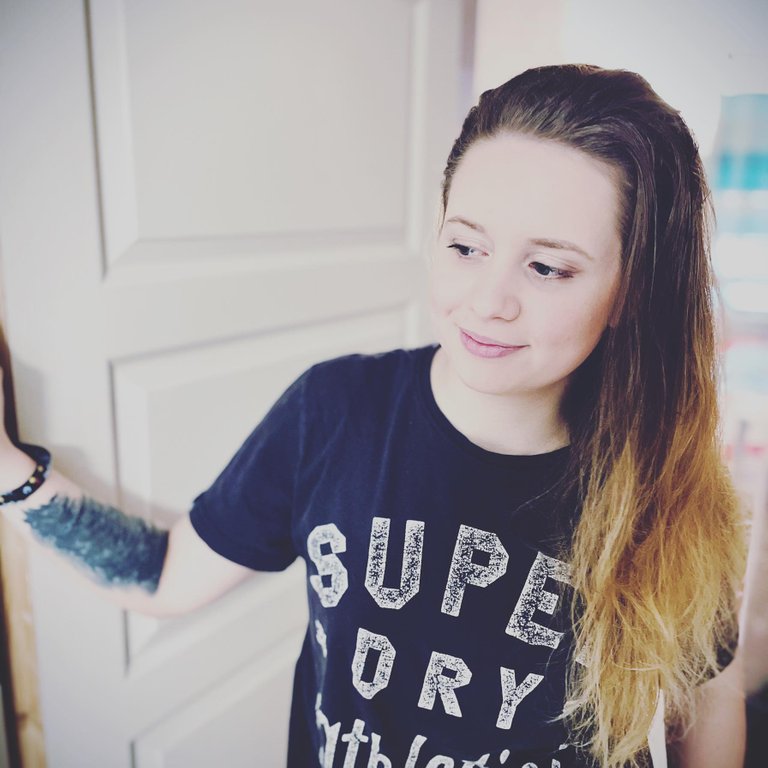 Future plans with the HIVE community
As a true gamer, I feel the urge to infect my environment with the love of playing Splinterlands. Since here in Hungary NFT gaming is not so well-known, I plan to start building the community here.
Since I draw and paint anyway, it is so obvious that I'd love to participate in weekly art contests. Not only because I love to create, but because it is so amazing to see what others have created.
But why would I stop here? There's OnChainArt, where I can see more of those artworks & get rewarded for quality designs.
Dear @lovesniper , I hope you enjoyed reading my not-so-short story. It came from my heart, so I decided not to cut it.
---
---