Splinterlands/Steemmonster is one of the projects on the Steem blockchain that is making waves with regards to its popularity. Steemit is the only project that is used more than it as far as i can see. The reason is not so far fetched. The Steemmonster game has been built in such a way that it not only offers entertainment to die hard gamers but it also offers varied investment opportunities. For those who are heavily invested in the Steemmonster platform, it is not just because it is a fun game to play but because you get rewarded for having fun. Am I shilling for Splinterlands? Maybe I am. What you going to do about it?
---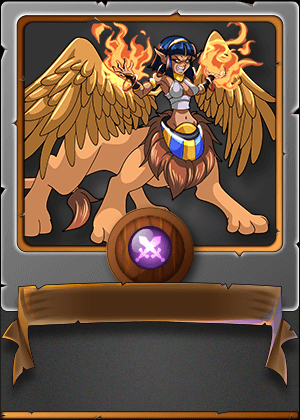 My first Epic in a while. What i would do to get a legendary though!
---
I am not much of a gamer. I enjoy the odd android game or so and once in a while, I pick a joystick and try to maneuver through the world of God of War or Assassin's Creed. In reality though, I am more of a board games kind of guy. Set a table for chess, scrabble, monopoly and even Ayo (a traditional Nigerian game of stones) and I am your man. I play video games because I enjoy watching the graphics perform, because I enjoy anime, cartoons, manga as much as any other nerd. When the Steemmonster cards came to be, I had to get in not because I loved to play online games but because I saw an investment opportunity.
Now I didn't know how the reward system was going to be like. In the early days, there was no renting of cards, no dark energy crystals (DEC), no Peakmonsters for trades and exchanges. It was just folks getting card airdropped on discord servers and selling as fast as they could lay their hands on them. I didn't sell not because I didn't want to but because I didn't know how to and I felt that there was more to those cards than just buying and selling. So instead of selling, I bought some more cards with a little Steem i had lying about. I even played some games in the early stages but like I said I am not much of a gamer.
Despite my inability to play the game the way it is supposed to be played, I still seek to have something of a growth in the world of Steemmonsters. I had to find my way back to playing and this time there were dark energy crystals to sweeten the pot as well as cards to open at the end of every successful season. I could suddenly see where this was going. It was no longer just fun anymore. There was money to be made here. I am always interested in being in places where money can be made so I played some more.
To further push my aims and objectives which are to acquire as much cards as possible with either skill or gaming, I got involved in the Steemmonster fantasy story/ music contest. The story I submitted was an old piece. I had written it in the early days when the lore for the monsters was still being compiled, when back stories for characters and settings were still being created. I wanted to join one of the groups of writers then but when I looked at what I had written, I felt it lacked something. I hid my story and never posted it. It is a sickness of mine, that I am my own worst critic. I judge my writing worse than anyone else ever has.
When I saw the reward for winning the contest, my mouth watered I tell you. It was an opportunity I could not let pass me by. I needed to have some of those cards in order to increase my chances of winning some more dark energy crystals and more cards. Luckily I did win. I came second and got me four beta packs to open. I opened every one of them and combined the ones that I needed to combine. I also added some new cards to my decks and that is a plus for me in any language you chose to use.
---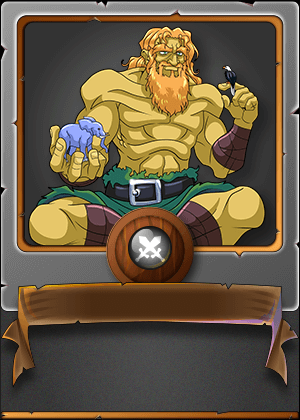 Another card i found in my beta booster pack. I need legendary!
---
For some, it would seem that I ramble with no purpose but there is a purpose to all of the above. You see, those new cards have increased my chances of winning more cards as well as more dark energy crystals. I have also delegated some of my SP to the Steemmonster account which allows me a certain amount of dark energy crystals every day. Now the later is passive income while the former is active. That is not all, I can use the dark energy crystals to get more cards if I so choose or I could sell them for Steem if i want. I could also rent the cards I already have if I want to. All of this has cost me only data for internet connection. Do you catch my drift?
It is not really about Steemmonster per se but about what you are doing to stay ahead in this game of decentralized money making. Are you moaning or groaning about the price of Steem or are you finding a suitable part of the Steem chain to stake your claim and strike for gold as early as you can? For it is wise to consider these things now that it is still morning. Take for instance, the introduction of Non Fungible Token (NFT). I truly cannot understand what it really means. I really need to read a post that will lay it out in the lay man terms as I don't really understand techspeak as such.
What I do know is that beta cards for example, have a time limit on them. Pretty soon, there will be none left to win or gift except you buy from someone who owns enough to spare. Now what if through NFT, beta cards are turned into collectibles? This means its price will no longer be based on market price but rather on availability. Folks would hoard their cards and prices would go up. People would buy cards and burn them until there would be only ten of a kind in the whole world of Steemmonsters. It has been done before among collectors of rare items. Do you get the picture?
The old ways of doing business on the Steem chain is gradually fading away. If you have not realized that you are in business the moment you begin to create content on the Steem chain then know it now. You are marketing content. Steemit Inc is not paying you, it is users like you and me who pay you for your services. If they like what you are selling, you get an upvote. According to the new rules after HF21, if they don't like what you are selling, you get a downvote. Now though, there are other ways to make money and more ways are coming.
Consider what it would mean if after the introduction of the Bitshares token (BTS) to Steem-engine, the tokens listed on Steem-engine, at least the reliable ones with use cases get the opportunity to be listed on the Bitshares exchange. Consider what it would do to these tokens and what it would do to the Steem chain. Are you prepared for it? Are you placing yourself in the position to benefit from all of these things?
Then again, nothing is set in stone. There is SMT and Communities to consider and how it would relate with Steem-engine, with Steempeak's tribes, with the different tokens appearing out of the deep blue sky. Nothing is truly known about where all these things will lead but is that not what investing is about. You have the Steem power. What are you using it for? Are you waiting for the signs to be just right before you make a move? It may just be a bit late in the day or not.
I love to ramble it would seem and some of the things I have rambled about here I cannot really put together coherently but I like to think that my writing is easy to understand and if so my aims and objectives for writing this piece, besides sharing the cards that I received from the Steemmonster contest win, was achieved. Some of my hypothesis may be wrong as well as some of my opinions. They are my opinions and that is all there is to it. As I have no investment skill or knowledge it is wise for you, my dear reader to seek for what part of the Steem chain best suits your skill and temperament and leverage on the possibilities it offers. It must not be Steemmonsters. With that being said, I turn away from this piece to other things that capture the mind of this bored writer.
---
Postscript: I would love to share the other cards i won but i am using my laptop these days since my phone went quiet on me. I am yet to find the screenshot feature on here. Anywho, i got all sorts of cards but the two i shared are the new ones.
---
warpedpoetic, 2019