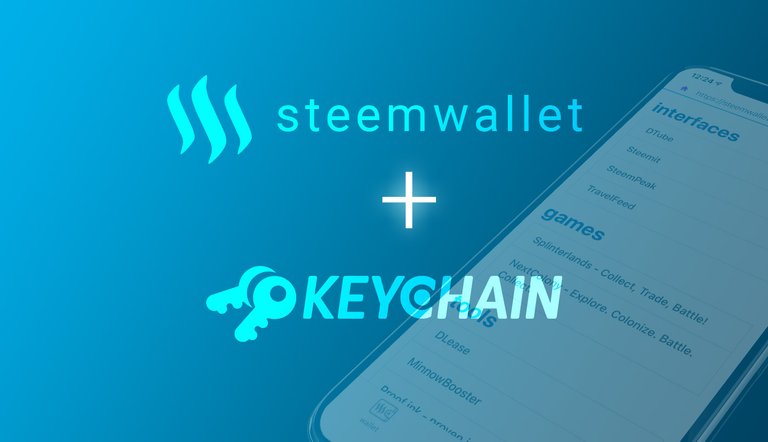 In case you haven't already heard, @roelandp just integrated a Keychain browser interface in his Steem Wallet app. You can read more about it here:
https://steemit.com/steemwallet/@roelandp/introducing-steemwallet-app-v2-many-enhancements-including-a-steemkeychain-supporting-dapp-browser
If you're thinking "Yeah, yeah...any worthwhile app is adding Keychain. That's nothing new..." Well, no. Wait. It's not what you think.
What this means is that you can now have the Keychain experience from a browser on your phone.
The app uses Keychain technology to locally store your keys just like the regular browser extension does. As long as you use the browser within the app, you're good to go.
I decided to give it a whirl.
When you open the app, you'll notice that there's now a middle tab simply labeled "Browser". When you tap on the icon, you're welcomed with an explanation of the new feature. Once you get past all that, you get to browse through a long list of compatible websites, apps, and tribes that you can now access with a tap of the finger. If you're like me, a quick facial recognition later and you're getting your first taste of Web 3.0.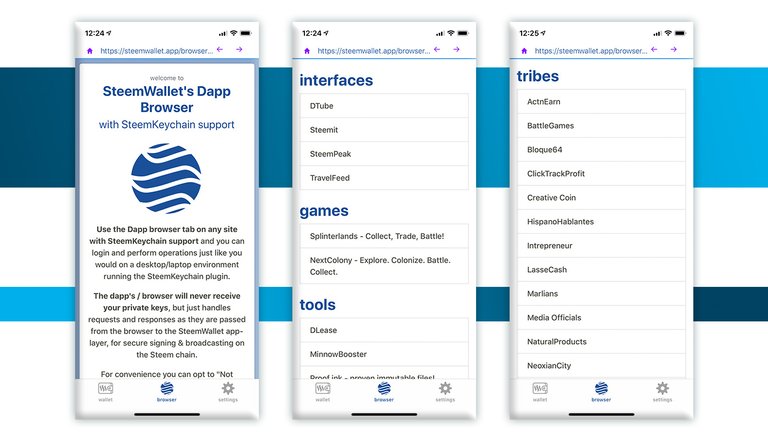 Authorization is very similar to the regular Keychain browser extension. There's a confirmation message and the option to "trust" the site for future transactions.
I thought it was very easy to use.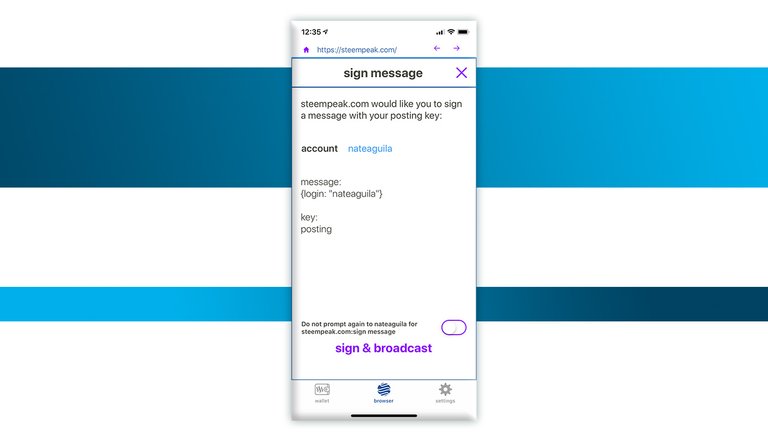 Pretty soon, I was zipping around, trying a bunch of different sites that normally require Steem sign-in.
Obviously, I tried Splinterlands first. I was checking my DEC balance within seconds.
Next was NextColony. Yup, looks like I can finally upgrade all those mines and depots while standing in line for my next iced Boba Milk Tea.
I tried logging into Creative Coin. I hopped onto SteemPeak. I love how SteemPeak lets me check Token rewards on each post! So awesome.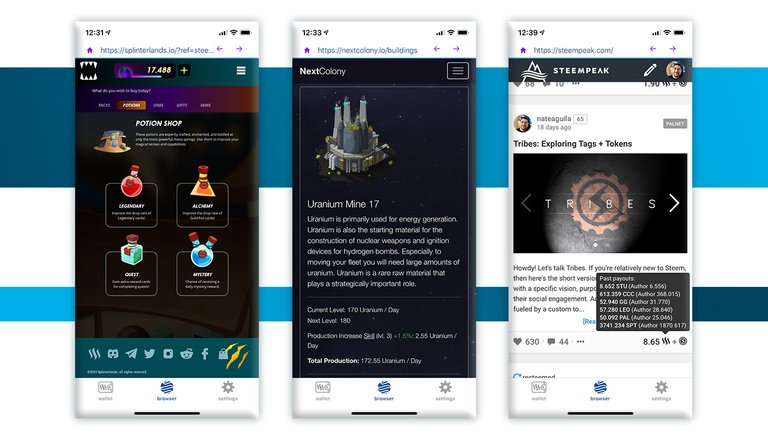 Assuming that this features continues to get development love, I see no reason why the app won't become a Must-Have, everyday tool for all Steemians.
You can get more info from the Steem Wallet website:
https://steemwallet.app/
Go check it out!