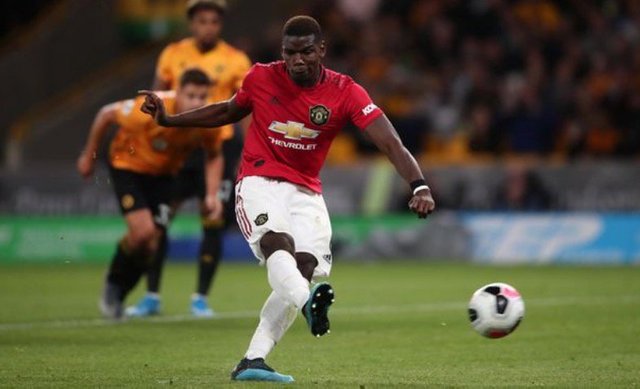 Source
Paul Pogba subjected to vile racist abuse online after missing penalty against Wolves.
Keyboard warriors believe Pogba was the reason for the draw last night. Maybe they should wake up and watch the game not blame a scapegoat. I thought Rui's save was actually top quality.
Beside missing a penalty Pogba played very well, he was controlling that middle, Pogba you are the Best. playing draw was not your fault just that luck was not our side.
Pogba taking that penalty last night is a reflection of the lack of power the manager has in making decisions at the club. Pogba in no way should have been allowed to take that pen when Rashford has a target of 20+ goals and scored a pen last week.
"You need to be mentally fit to take a penalty, Pogba isn't mentally fit". A fan
I am confused at the massive overreaction to the draw away at Wolves. There is lots of room for improvement. It is easy to blame pogba, because I didnt see anyone slagging him off when he got 2 assists last week.
No Manchester United fan will be happy with the 1 - 1 draw in the end. They controlled 1st half. Wolves got into the game in the second half.