SPLINTER LAND BATTLES 85
Hello guys as usual it's always a great pleasure to have you around, thanks so much for stopping by today to check on my post am grateful you did. It's my pleasure to welcome you to today's update report. I know you and your loved ones are doing well and you are keeping safe at the moment. We glorify God for a beautiful and wonderful day like this, may his name be praised for ever. Amen.
Today i was given the same earth splinter land to complete my 5 games for the day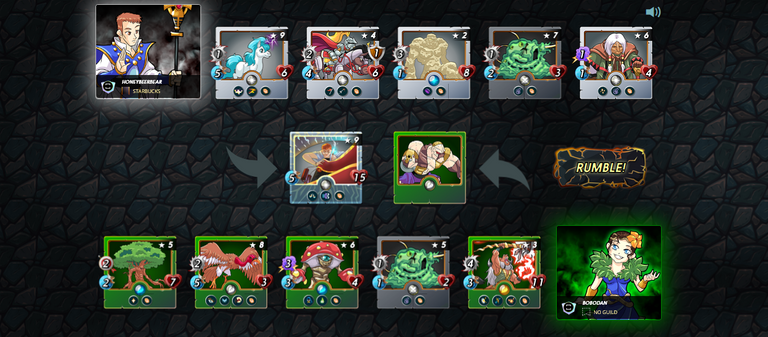 Thanks for going through this post today i really do appreciate your efforts and time spent on my post. Am grateful. Bye for now.
---
---