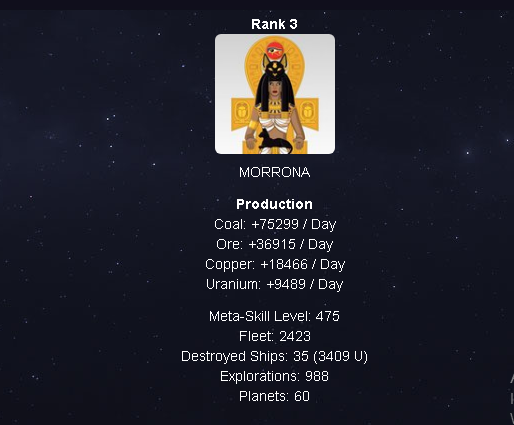 With great joy we looked that we reached the position 3, in the rank of Next Colony by production, that is the official rank (although they handle more that of destroyed ships, but that encourages the big ones to destroy that to look for planets) in our opinion it is much more important the planets than to destroy fleets to others, of course as soon as I can destroy the fleet of a neighbor, by attacking my planets, only to defend those planets, he thinks I've forgotten and I think it's better to think that one forgets, ha, ha, ha, I'll do it to recover the planets, but the truth I prefer to collect planets than fight, I like them very much, but very much! that's why I want to reach 100 someday, I've been told that is where I hold a bill, of course maybe in the future should extend that amount to at least 200, to continue in search of those beauties that brighten our lives when we get it or buy it, the truth are beautiful planets, today someone found a beautiful one, you can look among the early morning, I do not remember the name of the owner, but I will look to see if I sell, ha, ha, ha, ha, a beauty the truth. Thanks to the designer that every day surprises me with more beautiful planets, but, well I continue looking for that legendary and I hope to have the great luck of owning one. Thanks to all those who have collaborated in one way or another to make it possible to achieve this great position, which is an honor only to have achieved. Greetings to my brothers of DELTA-CLAN.

With great dedication we have been able to reach the 3rd place.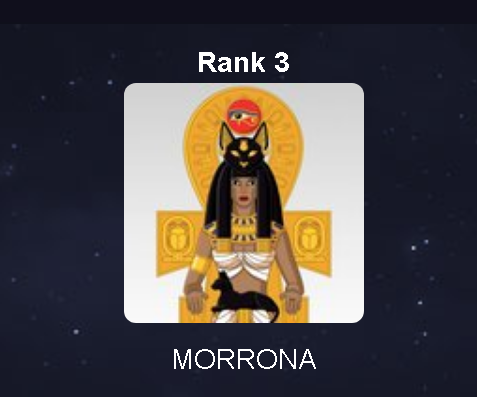 All the images were taken from the computer screen, in the Next Colony game, in which we recognize the copyrights of those beautiful works of art. Thank you.