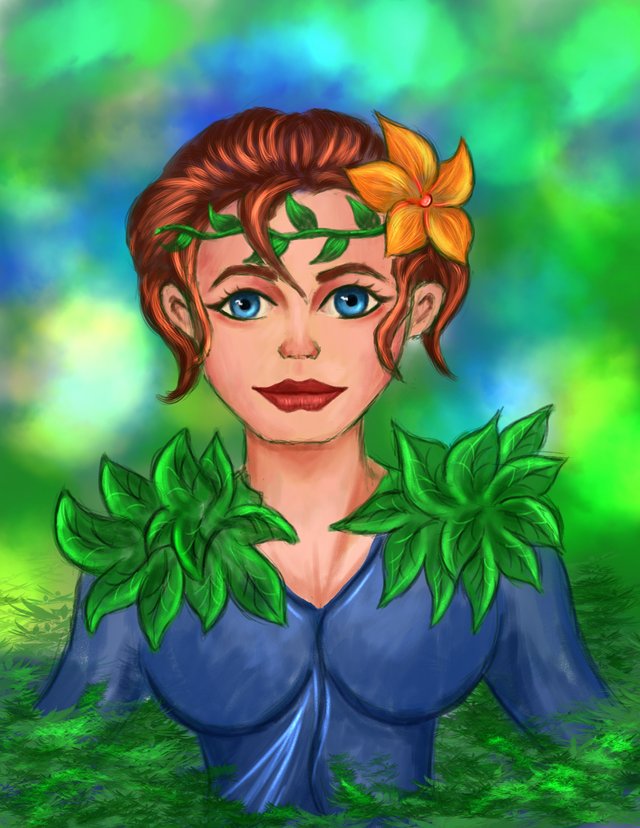 This is my entry for splinterlands ongoing art contest. I spend a lots of time thinking about what to paint last night. At first i wanted to paint animated corpse from death splinter then I decided to do something colorful. And what's more colorful than earth monsters?
Actually when i first started to play steemmonsters and tried to complete quests, I would get quests to win 5 battles with life splinter. Back then, i didn't really fully understood the game so i would keep playing with lyanna and win but still the quest bar would not go up. I never actually read things in the game and naturally assumed that green things must be life.
Later i was corrected by someone in discord that life is the white splinter.
Lyanna is from earth so i tried to use as much green as possible. I also tried to keep things similar to the original card.
Process explained:
I started with sketching the entire thing. Started with head and then worked a little of the body. I spent a good amount of time on the sketch. Tried to get that right. Then painted the base colors in different layers for different parts.
Then i started shading the skin. I didn't work on one part at a time. I kept juggling between skin and hair and the herbs. Thats how i keep things interesting.
After i put some color to the background i cleaned up the sketch layer. If i turned off the sketch layer the entire thing was looking very drab. So decided to keep that on and clean up a bit.
At the very end i added some tiny details all over the painting.
Enjoy.
Here are some process shots: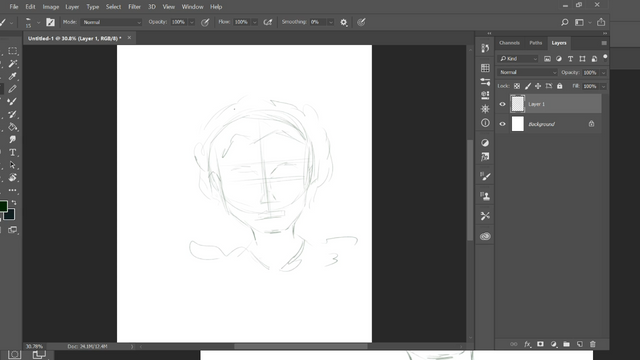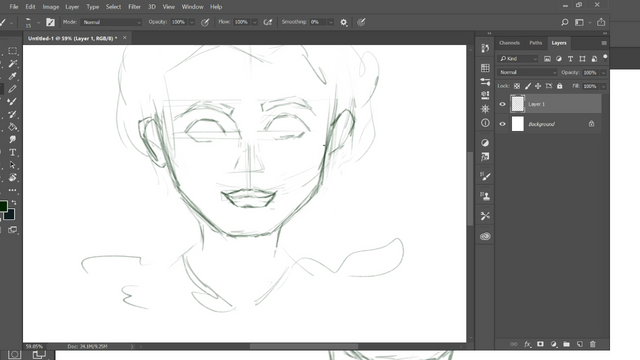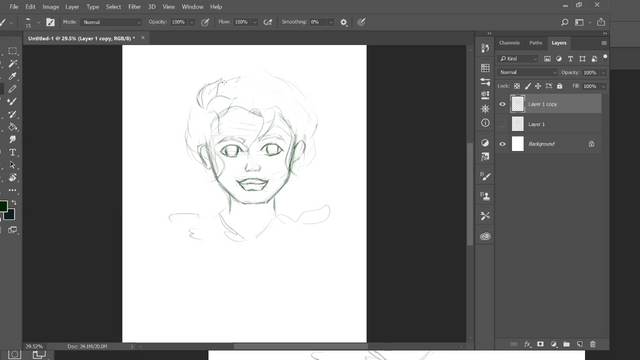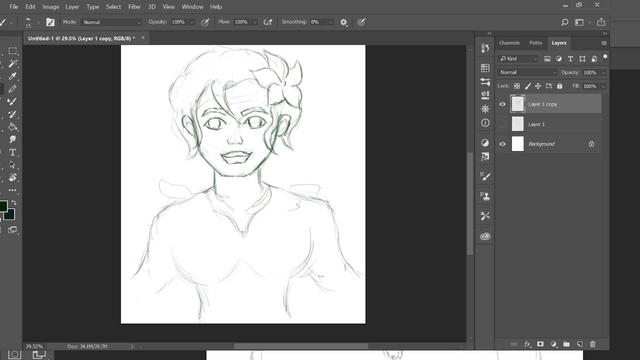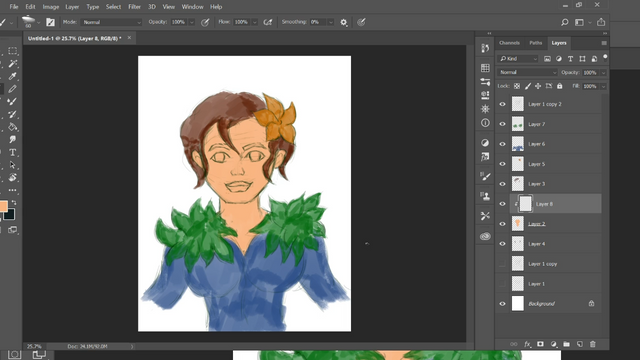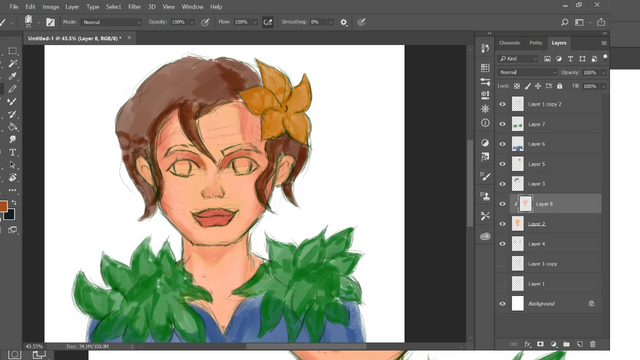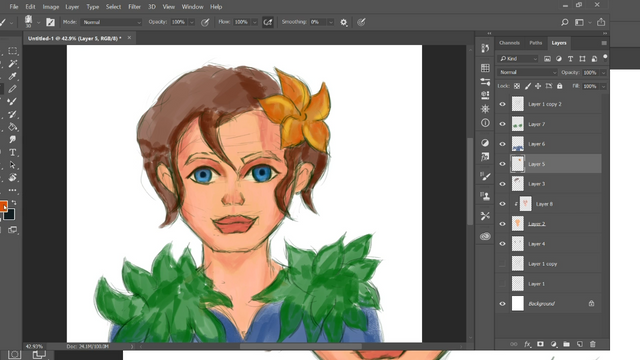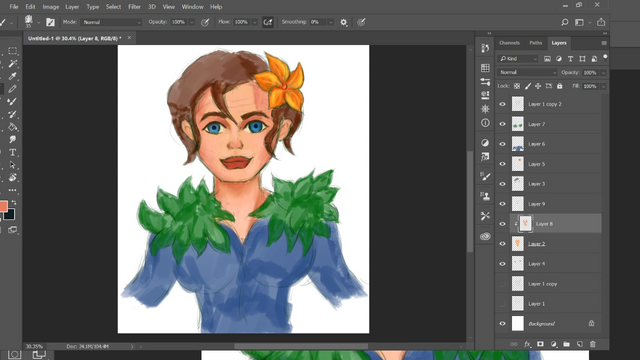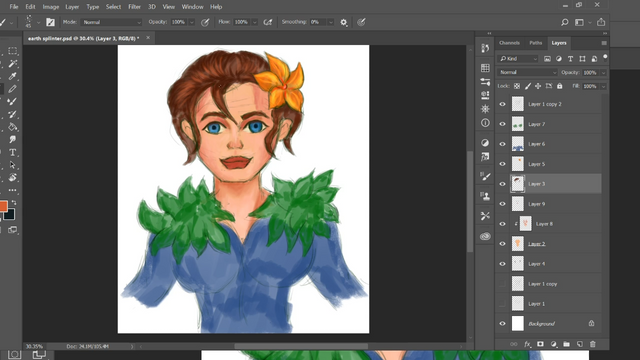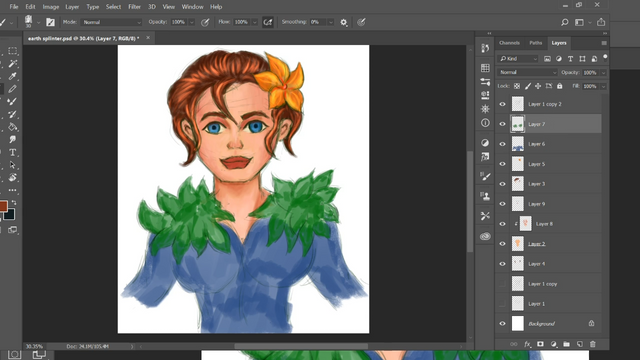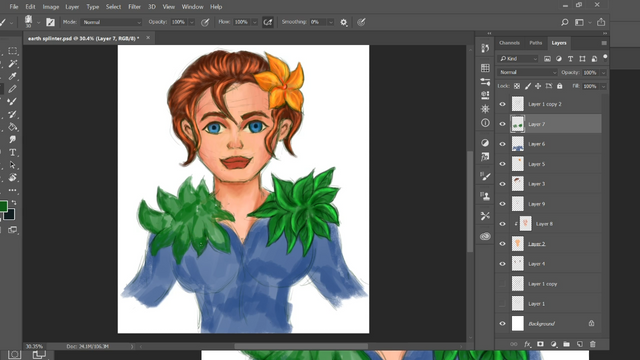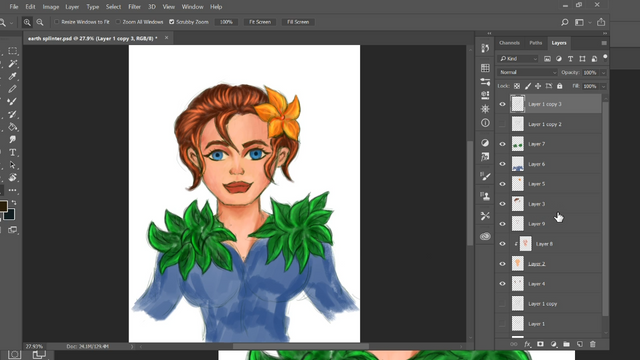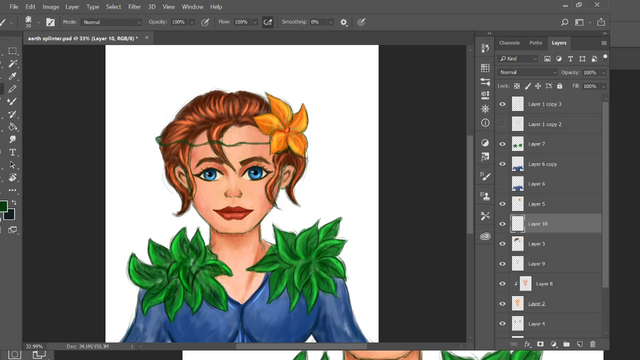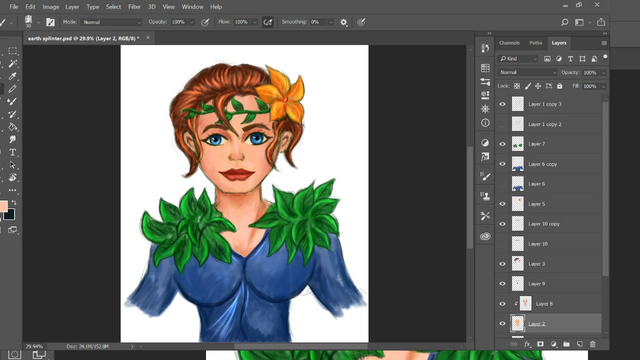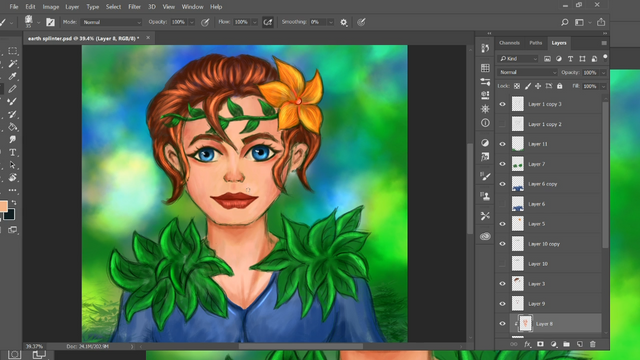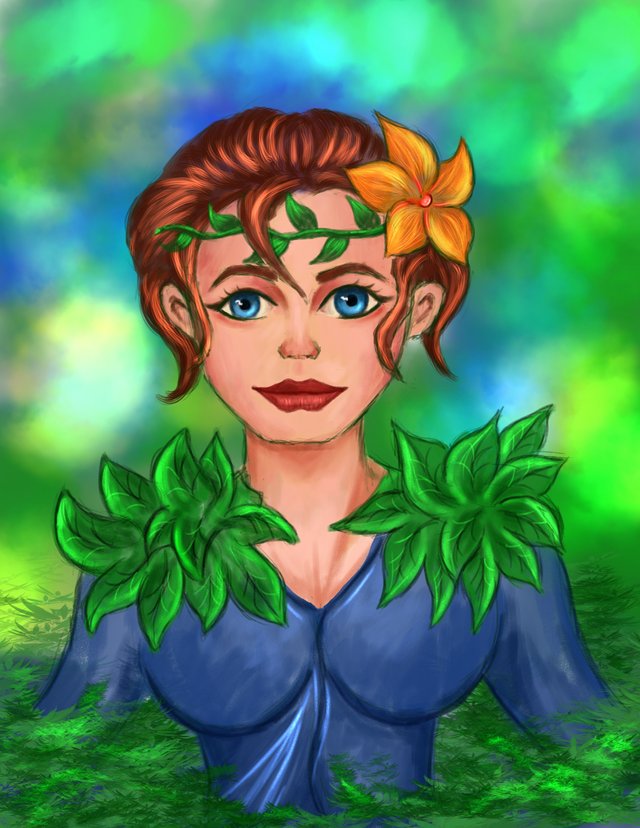 Thank you for visiting my blog