The Frost Giant maintains a personal Guard of warriors ΛZMΛRÉ, known as Frozen Soldiers. Using his ancient giant magic, he strengthened these men and trained them to resist the horrible horror of heladoZM heladoRÉ's frozen hell. Their frozen shields are the strongest on earth.


Link
---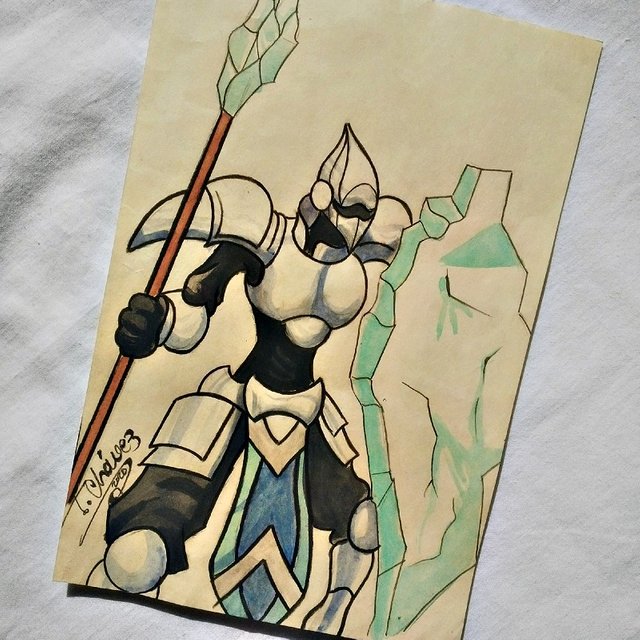 Original of @oscurocactus
---

This time I wanted to participate making a fanart of this "FROZEN SOLDIER", it is one of my favorites to use in battles and why not draw a picture of it for the contest.
I started making the sketch and I did not fit in all the support, but hey, I managed to do much of it. After I had the sketch, I started painting it with tempera, it really didn't take me that long to paint it, since it's not a very colorful character, just white, blue and green, in large part.
Once dry, the only thing I had to do to finish it was the details. Use wood colors to do the same, especially by making the lines in the character's outline.

Data of the card:


Final Work
⬛◻◾ FROZEN SOLDIER ◾◻⬛
---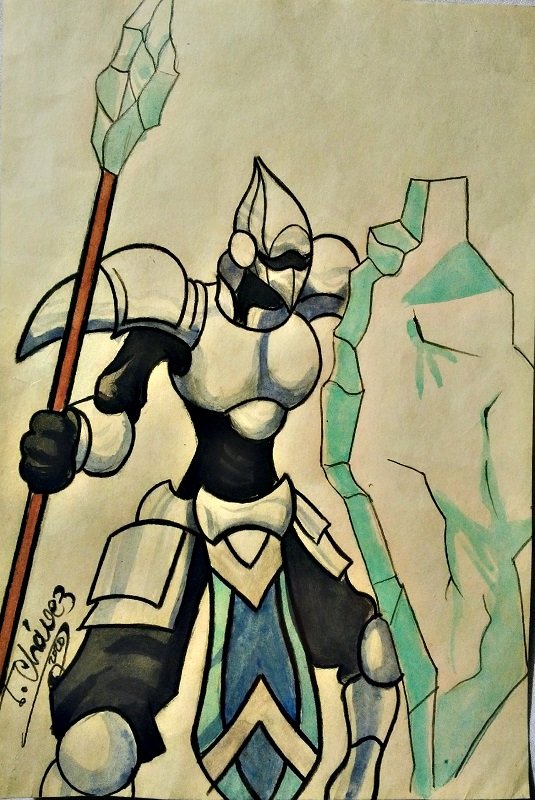 ---

⬛Reference⬛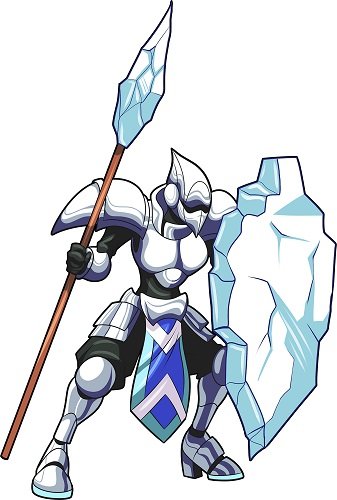 FROZEN SOLDIER

¡Thanks for watching!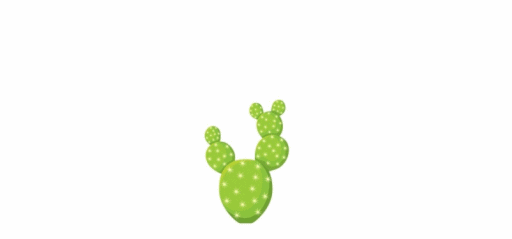 Versión en Español

El Gigante de Escarcha mantiene una Guardia personal de guerreros ΛZMΛRÉ, conocidos como Soldados Congelados. Usando su antigua magia gigante, fortaleció a estos hombres y los capacitó para resistir el horrible horror del infierno helado de ΛZMΛRÉ. Sus escudos congelados son los más fuertes de la tierra.


Link
---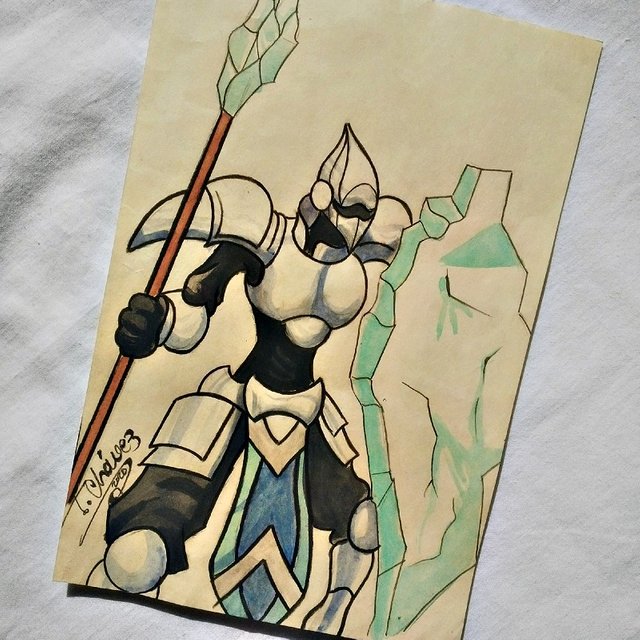 Original de @oscurocactus
---

Esta vez quise participar haciendo un fanart de este "FROZEN SOLDIER", es uno de mis favoritos para usar en batallas y por que no hacer un dibujo del mismo para el concurso.
Comencé haciendo el boceto y no me cupo en todo el soporte, pero bueno, logre hacer gran parte del mismo. Luego que tuve el boceto, comencé a pintarlo con temperas, realmente no me llevo tanto tiempo en pintarlo, puesto a que no es un personaje muy colorido, solo blanco, azul y verde, en gran parte.
Una vez seco, lo único que tuve que hacer para finalizarlo fue los detalles. Use colores de madera para hacer los mismos, más que todo haciendo las lineas en el contorno del personaje.

Datos de la carta:


Trabajo Final
⬛◻◾ FROZEN SOLDIER ◾◻⬛
---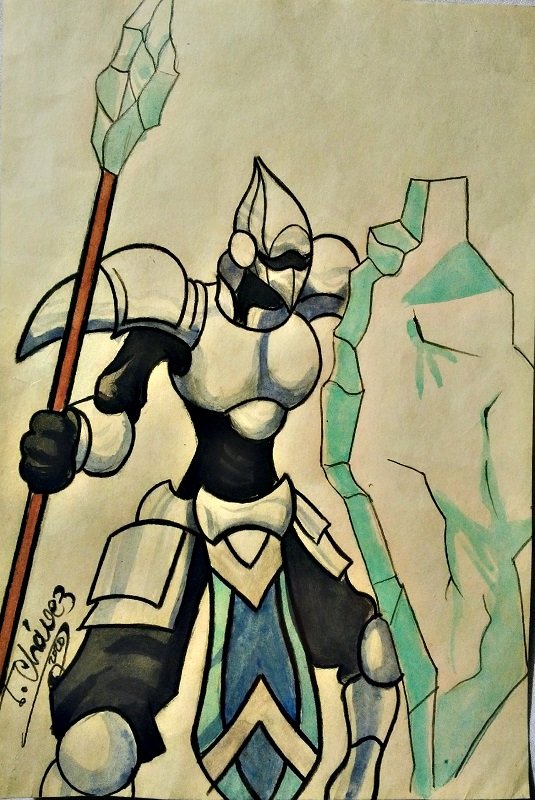 ---

⬛Referencia⬛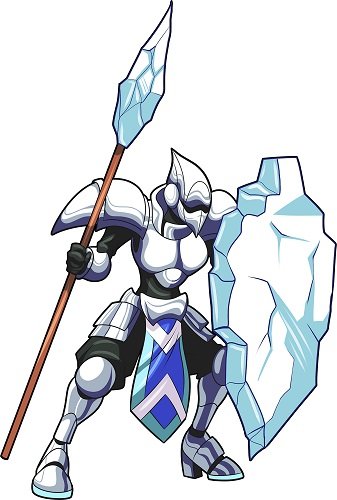 FROZEN SOLDIER

¡Gracias por ver!