The Spineback Wolves of Mortis have more defense mechanisms than any wolf should need. The spikes on the back and neck prevent attacks from the blind side, their teeth can pass through the Bronk rump and their saliva is a powerful corrosive acid that the Gloridax still try to use as a weapon.


Link
---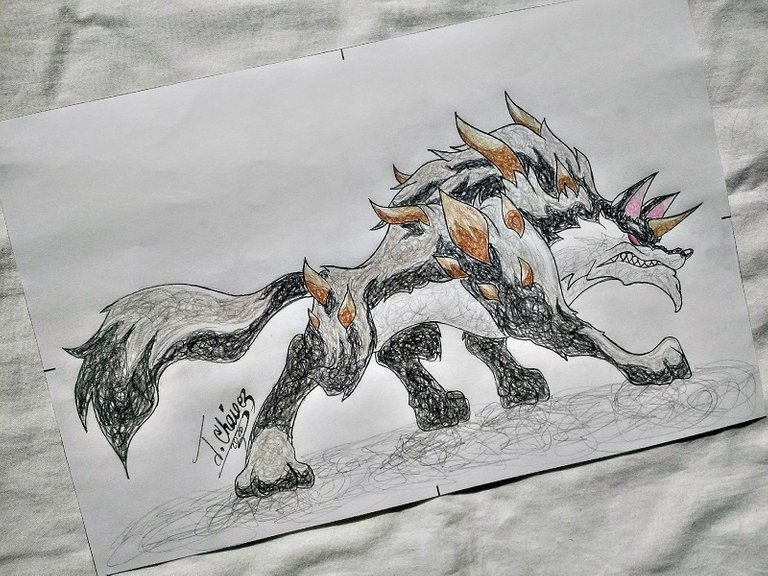 Original of @oscurocactus
---

This time I wanted to participate by making a "SPINEBACK WOLF" fanart, a good card to use, since it has 1 armor and 3 life. Having also ability reach, which we must use from the second position, since from there, you can attack the enemy monsters.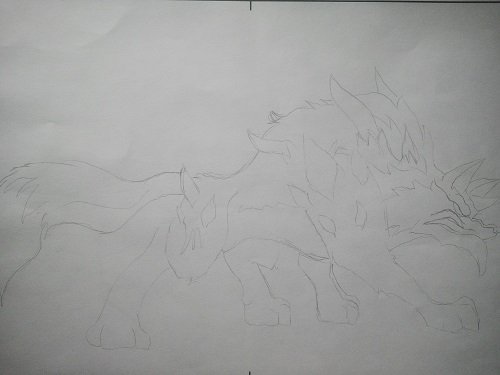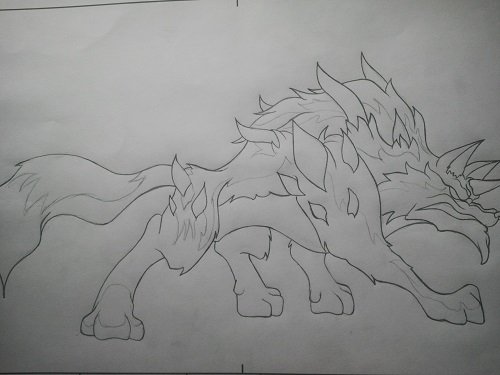 I started making the sketch, after that I was seeing some imperfections the same, so I deleted it and did it again. And then in the end to have a good sketch, to get a good character and work.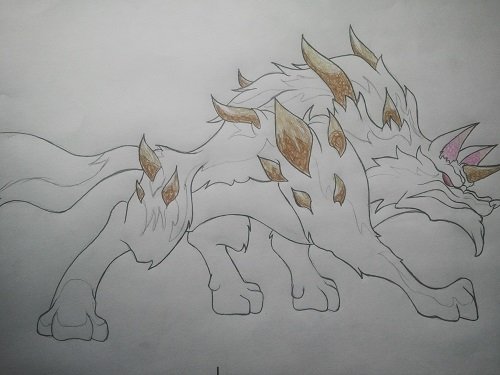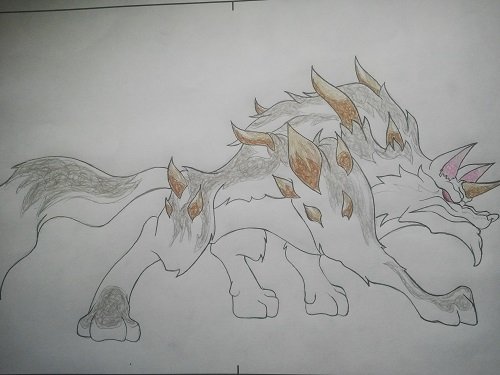 Finally, after having finished with the sketch, I began to work the whole drawing, making the details and so on. Use a graphite pencil drawing, at number 2B, for dark shadows and parts of the drawing where black was required. And for the rest, wooden colors in shades of brown, red, pink and gray.

Data of the card: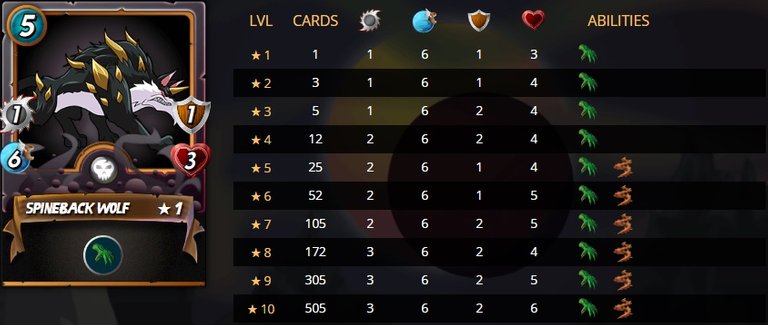 Final Work
⬛◻◾ SPINEBACK WOLF ◾◻⬛
---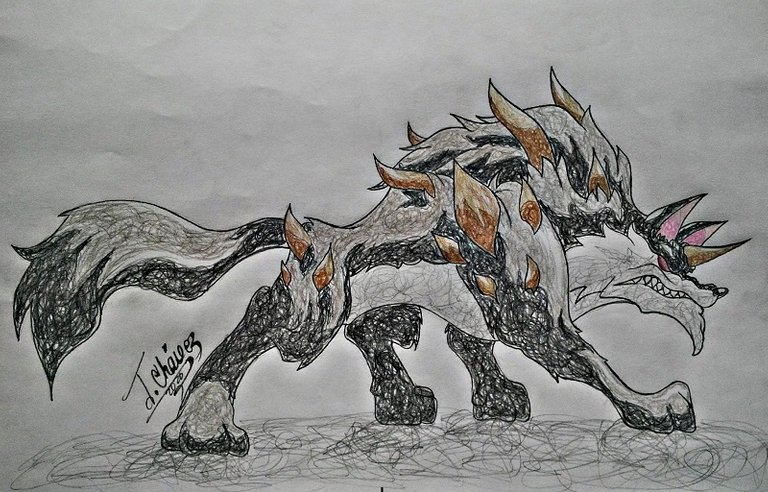 ---

⬛Reference⬛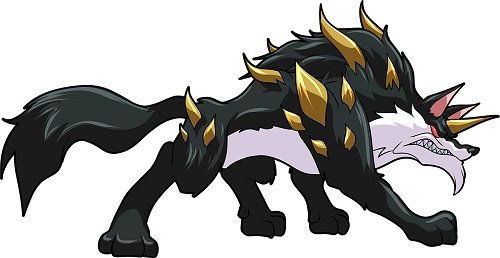 >


SPINEBACK WOLF

¡Thanks for watching!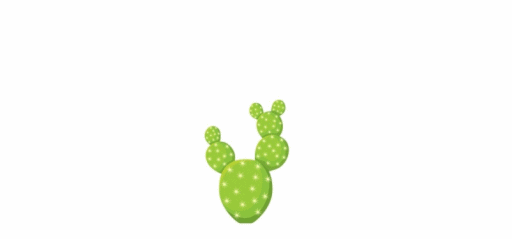 ![SEPARADOR cactus.png](

)
Versión en Español

Los Spineback Wolves of Mortis tienen más mecanismos de defensa de los que cualquier lobo debería necesitar. Los picos en la espalda y el cuello evitan los ataques del lado ciego, sus dientes pueden atravesar la grupa de Bronk y su saliva es un poderoso ácido corrosivo que los Gloridax todavía intentan usar como arma.


Link
---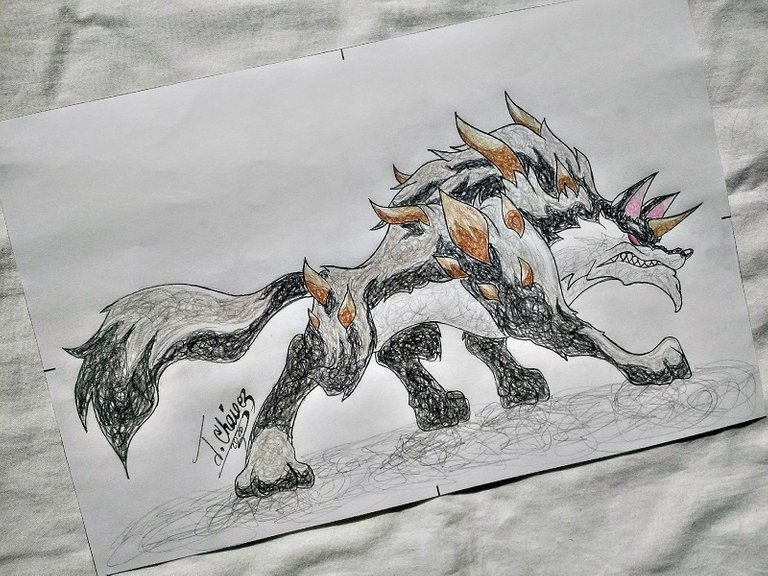 Original de @oscurocactus
---

Esta vez quise participar haciendo un fanart de "SPINEBACK WOLF", una buena carta para usarla, puesto a que tiene 1 de armadura y 3 de vida. Teniendo ademas, habilidad alcanzar, el cual lo debemos usar desde la segunda posición, ya que desde ahí, podrá atacar a los monstruos enemigos.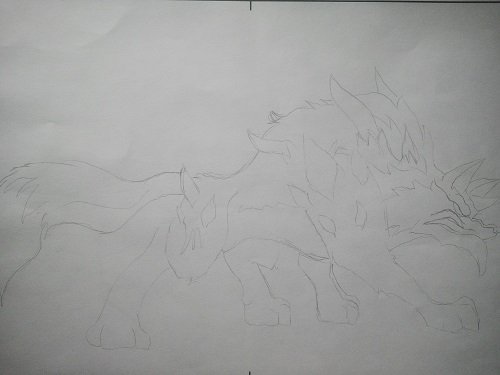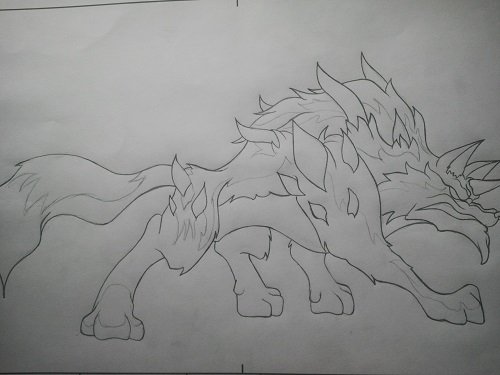 Comencé haciendo el boceto, luego de ello me quede viendo algunas imperfecciones el mismo, así que lo borre y lo hice de nuevo. Para luego al final poder tener un boceto bien, para obtener un buen personaje y trabajo.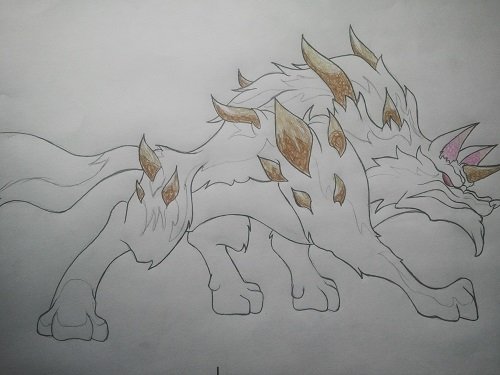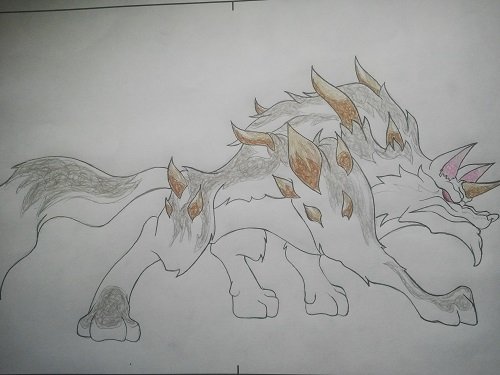 Finalmente, luego de haber culminado con el boceto, comencé a trabajar el todo el dibujo, haciendo los detalles y demás. Use un lápiz grafito de dibujo, en el numero 2B, para las sombras oscuras y partes del dibujo donde requería usar negro. Y para lo demás, colores de madera en tonalidades café, rojo, rosada y gris.

Datos de la carta: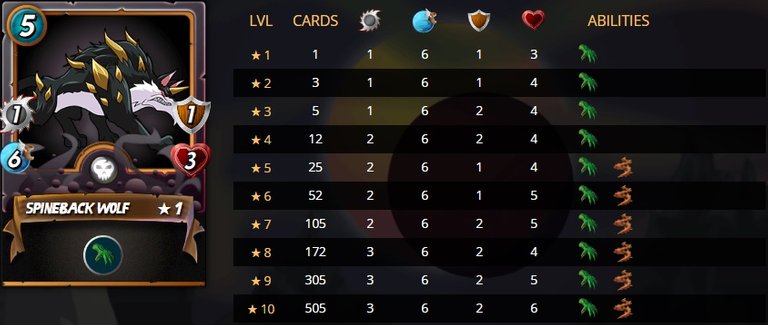 Trabajo Final
⬛◻◾ SPINEBACK WOLF ◾◻⬛
---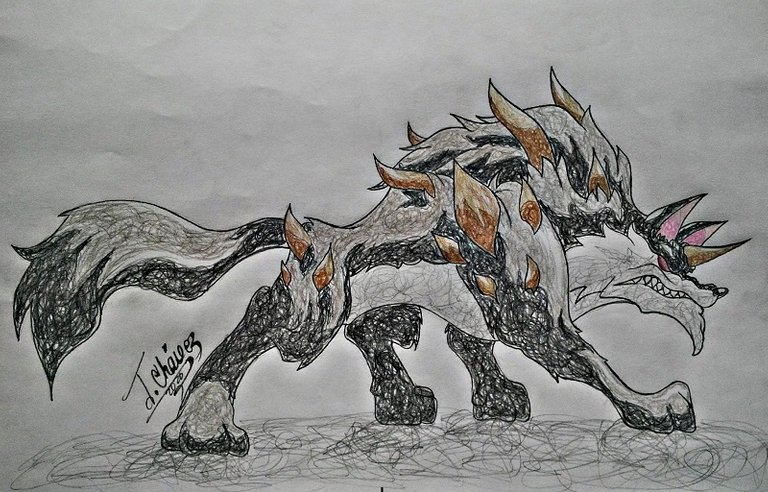 ---

⬛Referencia⬛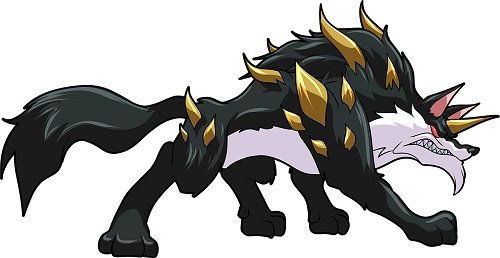 >


SPINEBACK WOLF

¡Gracias por ver!