Heute war bei Steemmonsters ein sehr gut Tag für mich. Mehr Gewinne als Verluste.
Das tägliche Quest war ebenfalls innerhalb weniger Spieler gewonnen und sogar der Stufenaustieg in die Liga Bronze 2 habe ich geschafft.
Somit bekomme ich zum Saisonende schon 7 neue Karten.
So kann es meiner Meinung nach weiter gehen.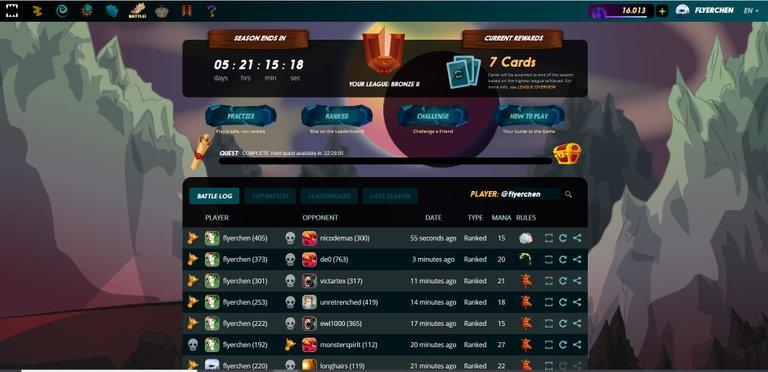 Today was a very good day for me at Steemmonsters. More wins then losts.
The daily quest was done within a few fights and i also rank up in the league. Now i am bronze 2.
This means that i will earn 7 new cards at the end of the season.
I wish that this winstreak will last a while.