Hello Everyone, How are you doing all?
I have been busy now a days so no time to post or play. So this post will be short and about the season rewards i got. These were far better than my quest rewards. I got a gold manticore which if i burn give me 15k DEC worth 15$ approx. on market its price is 17.5$, i will keep it for a moment and may be burn if necessary.
I also found some other epic and rare cards.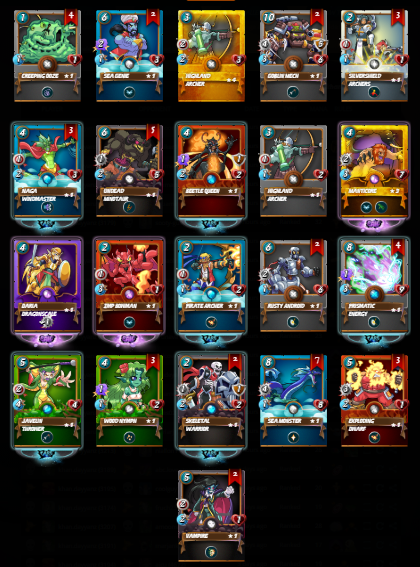 If you haven't joined the game yet its the best time to join again as KICKSTARTER is going on and already 130k $ are backed up. Do join through my affiliate link and get you some cards delegated and a surprise gift to get you started.