From time to time, I like to do a bit of trading. Then I realise I suck at it and go back to my default investment style, buy and HODL. Nevertheless, whether trading or not, I have developed an unhealthy habit of checking out the markets, sometimes all too frequently. It use to be mainly Binance and Bittrex, but now I've added @steem-engine to the mix.
In closely observing the Steem-engine markets, I've noticed an interesting trend over the past couple of days. We all know that the big brother of crypto is Bitcoin, and when Bitcoin is shooting up in price, often we see other altcoins getting smashed. This was the case recently when Bitcoin did its run from $4000 to $9000.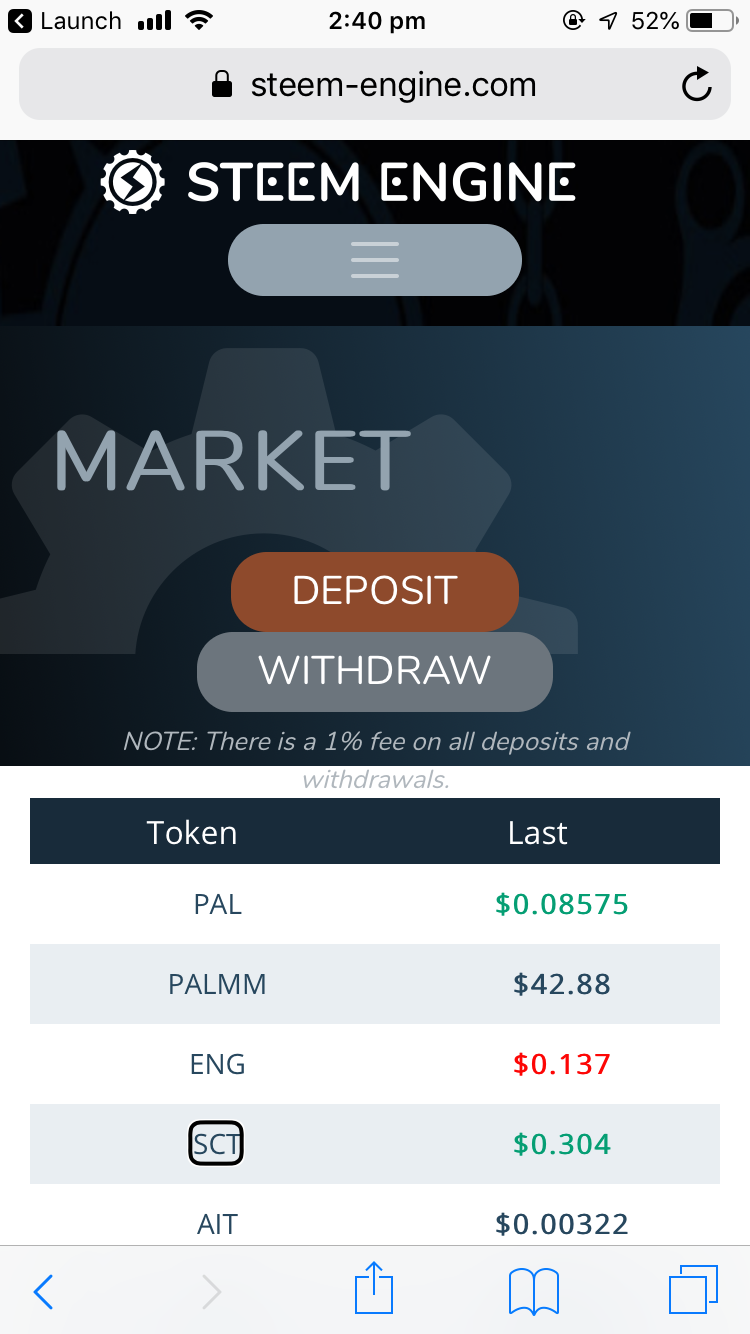 On Steem-engine however, the big brother is Steem, as that is the base currency which all tokens on Steem-engine is traded against. With Steem breaking out to the upside recently, rather than what usually happens with Bitcoin, the Steem-engine tokens, in particular most of the popular SCOT tokens have not dropped, but instead have risen in price by significant amounts. We see PAL rising from around 0.05 Steem to 0.2 Steem, SPT from around 0.002 Steem to around 0.1 Steem, and SCT from around 0.63 Steem to 0.8 Steem. Although volume traded on Steem-engine is still relatively low, we are seeing much more buy orders of late.
What does all this mean?
There could be many reasons for this rise in SCOT tokens. For starters, the airdrop of PAL tokens and SPT tokens for Splinterlands mavs meant that a lot of the tokens got dumped on to the markets, but as these initial airdrops are being absorbed, it means that the supply has decreased significantly.
This rise could also be due to swing traders, day traders and scalpers coming on to the markets for a quick profit.
But another likely reason for this rise could be that the market is finding value in these SCOT tokens. In particular, it's been encouraging to see that the rise in Steem price hasn't led to a dump in these tokens, but instead a significant rise in these tokens.
How about you, what do you think about this recent action on the Steem-engine markets? What do you think is the likely reason for this rise in price? Are there any tokens on there that you believe has good potential?
---
In case you haven't yet checked out Steem Monsters, it's not too late to get started and join in the fun. You can go here to get started.
---
Binance, the best exchange to buy and sell Steem and other cryptocurrencies
---