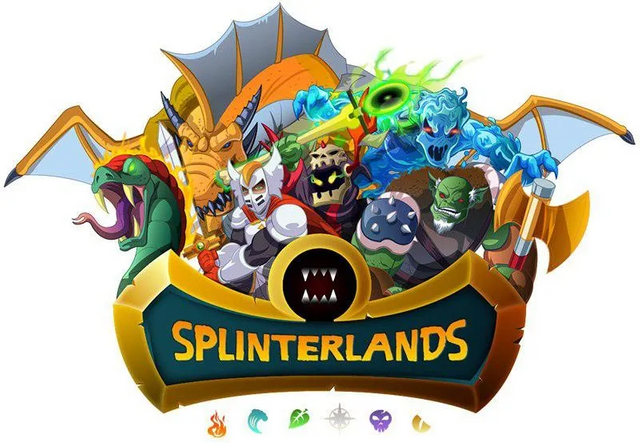 I made it to Diamond again so I got an okay amount of Rewards Cards.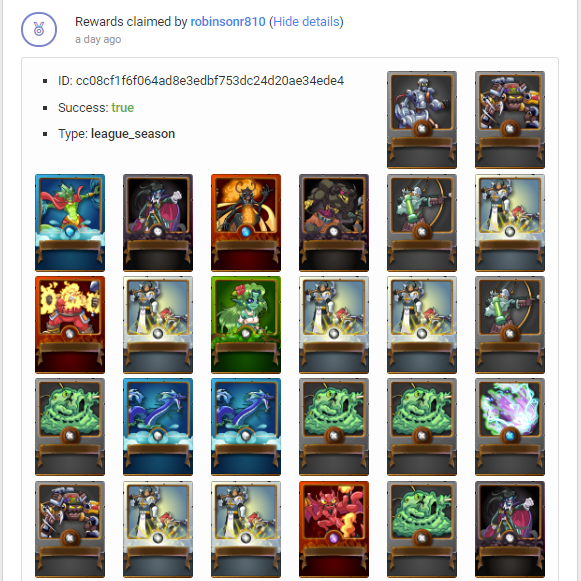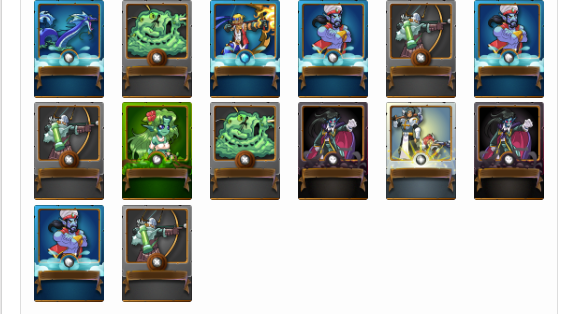 Then I got my quest done for the day back in gold 1.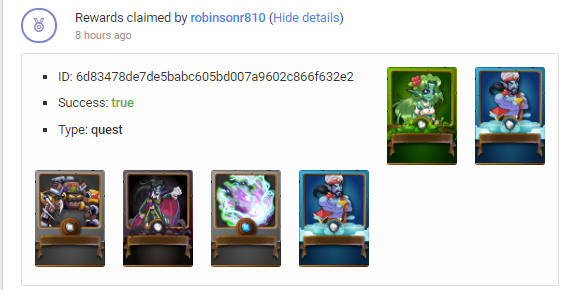 Almost all of these cards hold some value. That is why it is a good idea to be playing this game now. Once it is more mainstream I think they will stop giving away good cards like this. I really feel this is a reward for those of us that are playing now and helping to fund the start of this project.
So let me know if you are getting in on the new set Kickstarter? Really at the 200 dollar level, you will get a lot of good cards and potions. I am happy to be at that level and if you have more money to spend you can be a higher level and get more.
This is an Invitation to join #ccc for Guaranteed 👍 Daily Income 💵 and Payout 💸 for Newbies (2.0) 🐟 🐜 🐛 in #ccc 👣 and Follow 👣 the Honor Code 🏅 - the Creed (Conditions and Limits Inside) AND the latest update <<< please click to read.