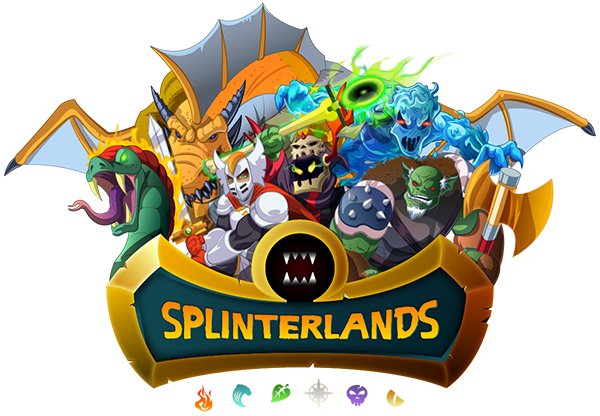 I am going to be breaking down the first summoner cards on this post. There are some ones that are going to be very helpful. Right now a lot of them are priced well but you might not want to sell them. There will be a giveaway in this post also. You will need to read over my card reviews and give me some feedback. Also, tell me which of these summoners is the best and why. I will pick one random person that does this to win 500 DEC.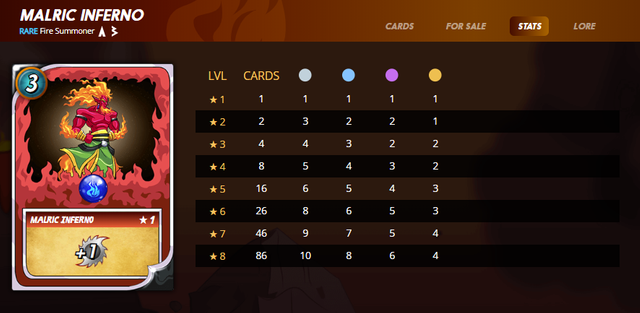 Malric Inferno is the Fire Summoner. He has been undervalued for a while. Now more are like his card. This is due to the new card that has the heal skill. But this team is also very fast. This can be good in some of the games. I think right now he is around the third or fourth-best of the first set of five summoners. Mainly because his plus one attack isn't good for all the cards on the team. The Fire team has good magic cards and he is no help to them. He also has good ranged cards he is also no help to. This is what makes him not as good as others. In some games, his team can be the bets but not main. First to mind is super sneak. Melee Mayhem this team can win but not all the time. In low mana set up, he does have a shot but still a toss-up. Overall going to rank him 4th.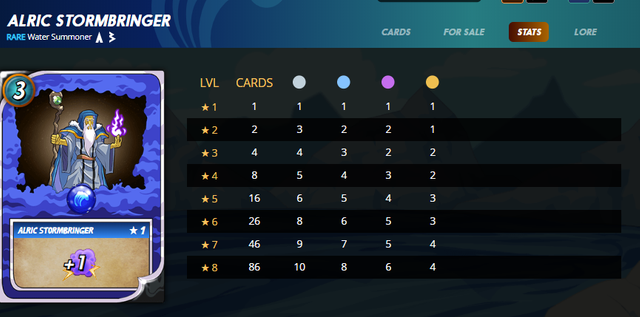 Alric Stormbringer is the first summoner on the water team. He is for sure a good card. Some will think he is the best of the first five. I am not going to say that but going to put him high. Plus one magic is good with the team he has. Yet like Malirc, it can't help the whole team. Sure in some set up it might help a lot of them that is good. Better than the one melee due to magic monsters being able to attack for all spots. For sure this team is a star in the no abilities match. Also good at the reverse speed rules. Can put a strong team in any mana set up. This card costs a lot due to some strong end game teams. So I am going to rate this summoner at 2.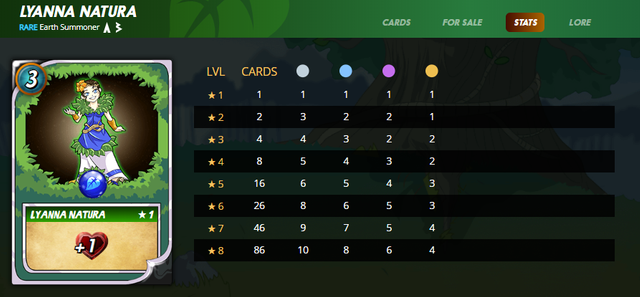 Lyanna Natura is the summoner for the earth team. The plus one health is a very solid kill that helps the whole team. Lyanna is one of the strongest summoners. Her team has very solid cards when it comes to healers, ranged, magic, and tanks. With the extra life, this summoner can win some fights that you would think shouldn't. Green is a very strong team at low levels and can hold it's own at high levels. This is one of the few teams that to me doesn't have a lot of weakness. They can win almost any set of rules. The only time they really see an issue is low mana games. Green cards cost a lot and are best over 20 mana. This team is also easy to play. So this is a must-have for most players and comes in at number 1 for me.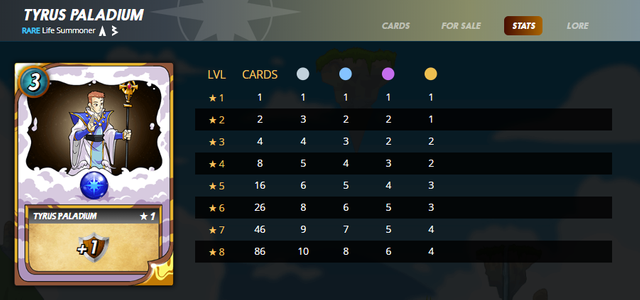 Tyrus Paladium is the summoner for the life team. Plus one armor for the whole team is a great bonus. This team is not as strong at low levels. But it is one of the best end game teams. They need some of their end game upgrades to attack and secondary skills to work. So don't go with this team if you're not going to level them up. Still, once they get to level six they can win some fights with high-level teams. This is one of the teams I overlooked at the start. I can now see that they have a lot of end game power. They are the best team for no heal game mode. Because healing armor is like healing and allowed. They do well in weak magic and sniper matches. Overall this is a solid team to pick to level if you are only doing one. I put them at 3 but they are very close to water team.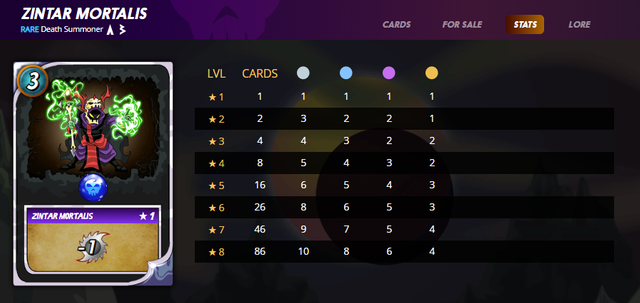 Zintar Mortalis is the death summoner and as you can see I am saying he is the lowest summoner. Minus one attack is just not that strong. It is possible that when you use him that they have no melee on their team and your summoner skill does nothing. I will say the team is strong at low levels. Minus one attack when a lot of guys only have two is a big deal. Late game starts to slip a little but only because the only healer is a legendary card. Making the team cost a lot. That is why his card is one of the cheapest. Death can win a lot of matches. Don't get me wrong I win with them all the time. The poison is cool but only on the team's common cards. They have maybe the best self-heal tank and sniper. The main reason I put them low is just due to the fact that while they can win vs all the teams they can also lose.

I will say this about the game. They do a great job balancing the teams. While I ranked them how I see them all the cards can win. Let me know also what you think of the rankings. I know death was a top team early in the game but the new cards pushed them to the bottom imo. But I could be wrong.
I am a member of the CCC group also. I am always trying to support others here with my giveaways. This is a Contest Kings giveaway No Upvote, No Follow, and No Resteem are needed to join
This is an Invitation to join #ccc for Guaranteed 👍 Daily Income 💵 and Payout 💸 for Newbies (2.0) 🐟 🐜 🐛 in #ccc 👣 and Follow 👣 the Honor Code 🏅 - the Creed (Conditions and Limits Inside) AND the latest update <<< please click to read.
I am now going to recap a past few giveaways so you don't need to look one unless you want to see who won the giveaway from this post.
Winner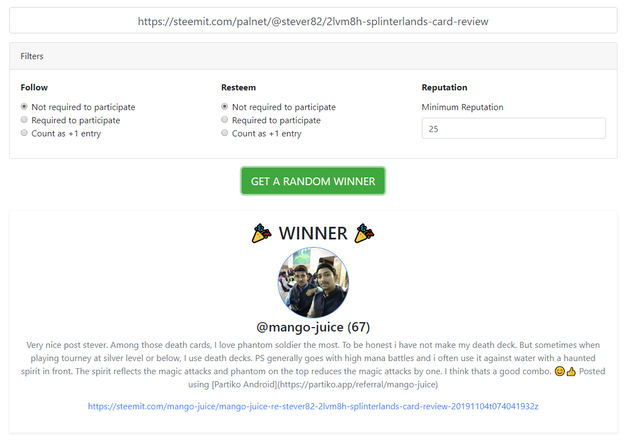 @mango-juice you won the 500 DEC
I also have this giveaway to do
First winner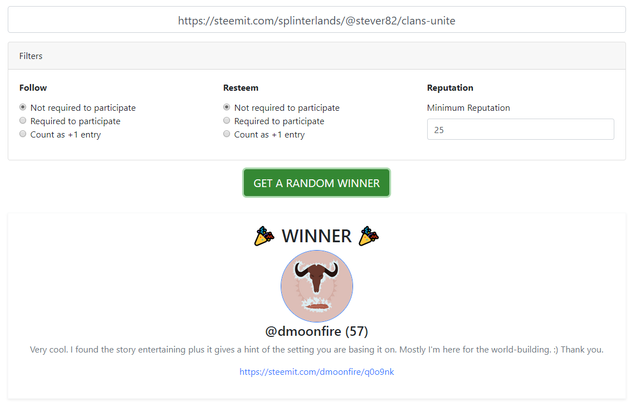 Second winner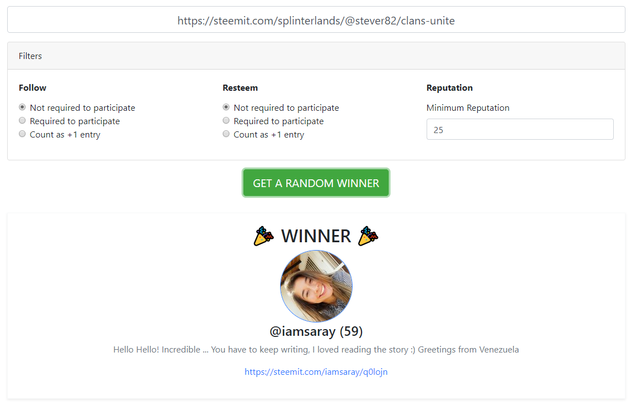 @dmoonfire you won the 500 DEC
@iamsaray you won the 20 PAL tokens


Congrats again to the win the winners sorry I was late on one of these.