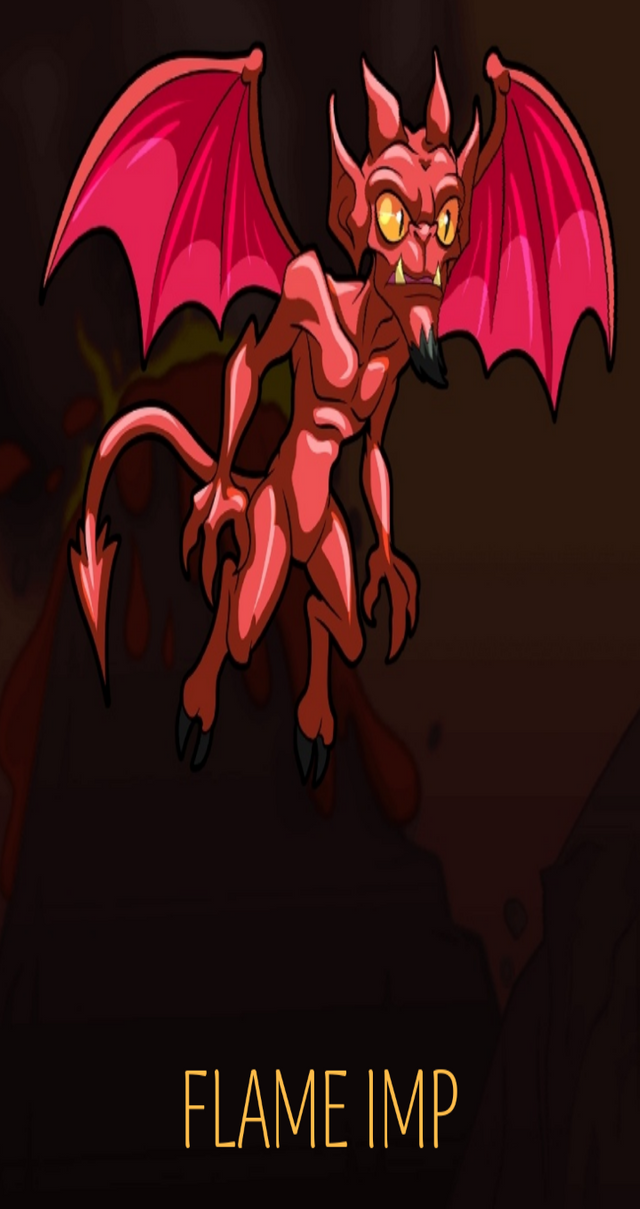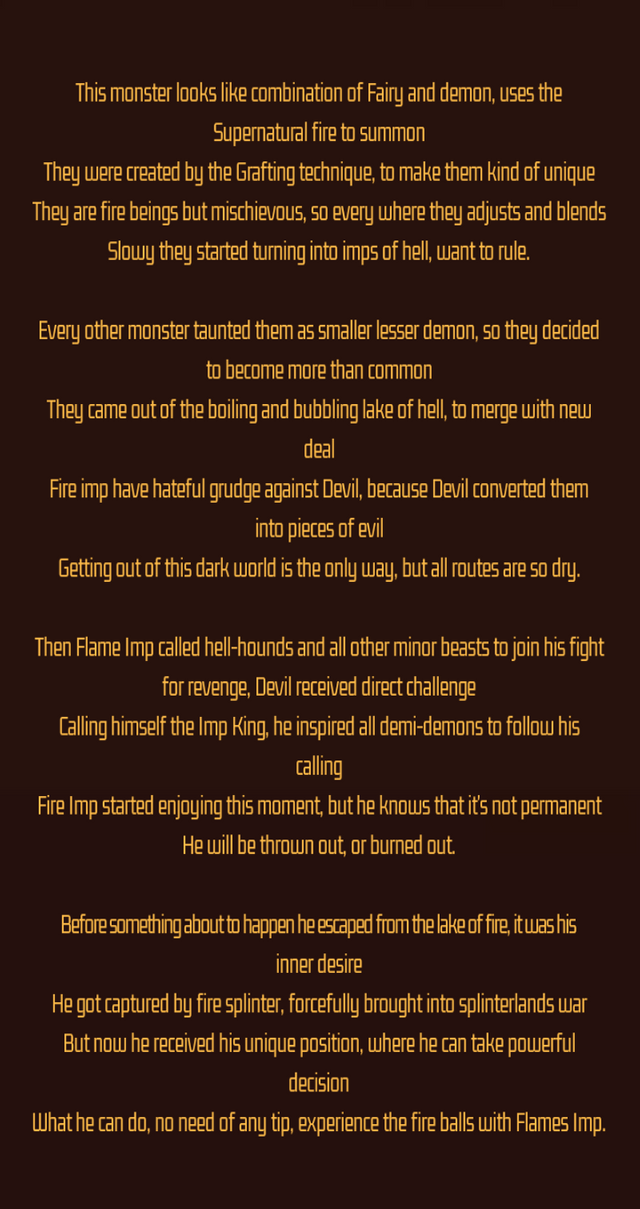 This monster looks like combination of Fairy and demon, uses the Supernatural fire to summon
They were created by the Grafting technique, to make them kind of unique
They are fire beings but mischievous, so every where they adjusts and blends
Slowy they started turning into imps of hell, want to rule.
Every other monster taunted them as smaller lesser demon, so they decided to become more than common
They came out of the boiling and bubbling lake of hell, to merge with new deal
Fire imp have hateful grudge against Devil, because Devil converted them into pieces of evil
Getting out of this dark world is the only way, but all routes are so dry.
Then Flame Imp called hell-hounds and all other minor beasts to join his fight for revenge, Devil received direct challenge
Calling himself the Imp King, he inspired all demi-demons to follow his calling
Fire Imp started enjoying this moment, but he knows that it's not permanent
He will be thrown out, or burned out.
Before something about to happen he escaped from the lake of fire, it was his inner desire
He got captured by fire splinter, forcefully brought into splinterlands war
But now he received his unique position, where he can take powerful decision
What he can do, no need of any tip, experience the fire balls with Flames Imp.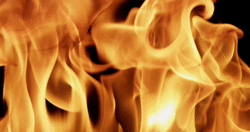 SOURCE
Steem On.

You can support my work through below mediums too.
BTC:
3GJCQPyxQMc5zQasc3EoW7vnV2fKpp9aY9
ETH:
0x514d948ead79d7f8db680173c266a39cd2677c98
LTC:
3DxFQhqaxetpGUciAT5axAdztVVr9QowEb
BAT:
0x193ce1410d4acefd0ee24577d575f087f164ed48
DASH:
7aNhxUxH8NbYDL9TciuGHHERwjL143NCUo

Discord Channel Links:
TEARDROPS: https://discord.gg/wC7H4Rt NATURALMEDICINE: https://discord.gg/wQnDNpv
(Pictures are screenshots taken from the steemmonsters platform and edited with Canva and Artecture).
"This is my original work."
Stay Blessed.
Spread love and spread kindness.
Thanks and regards, Chiranjeevi Sarikonda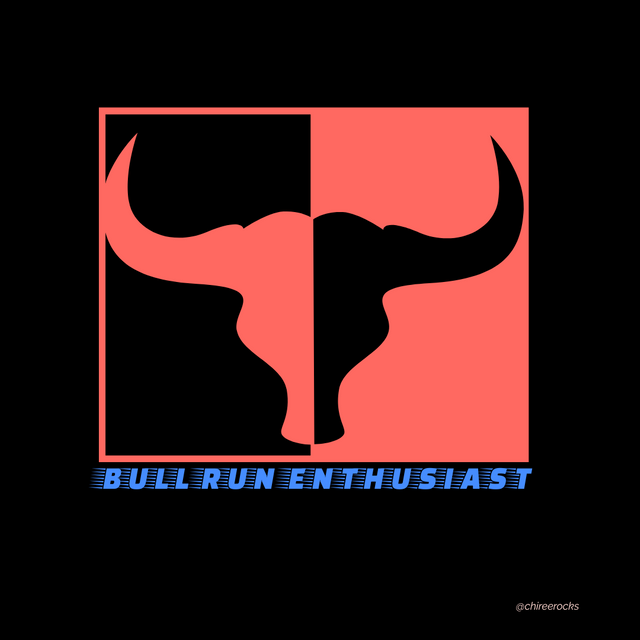 (If you want this logo, let me know in the comment section.)

Posted using Partiko Android