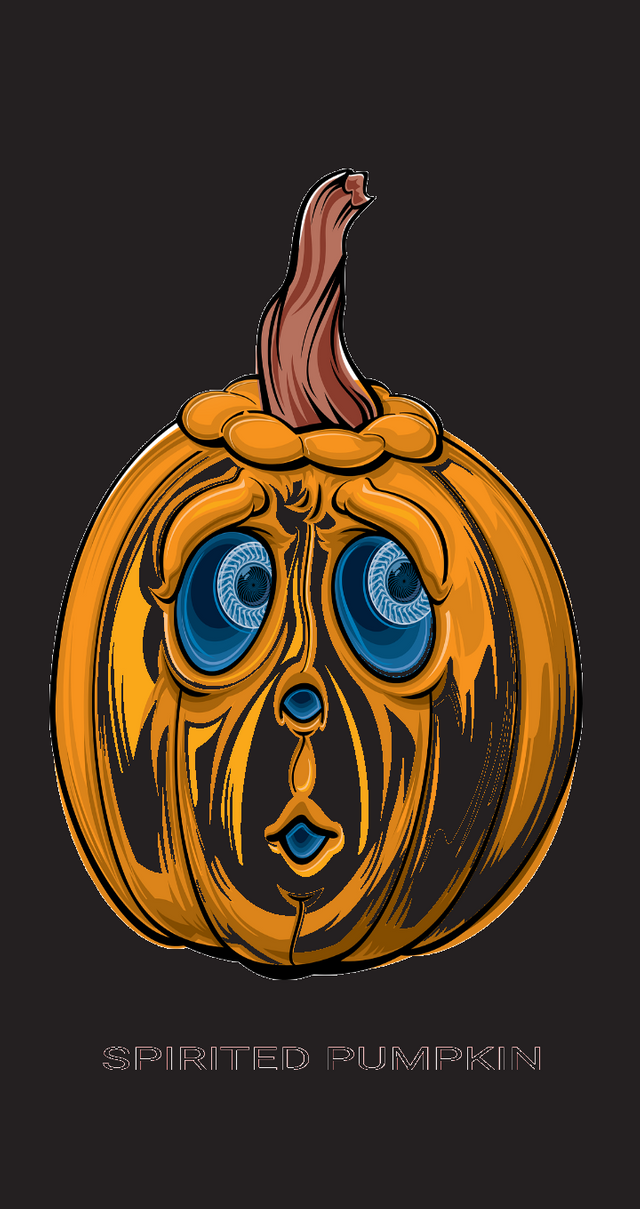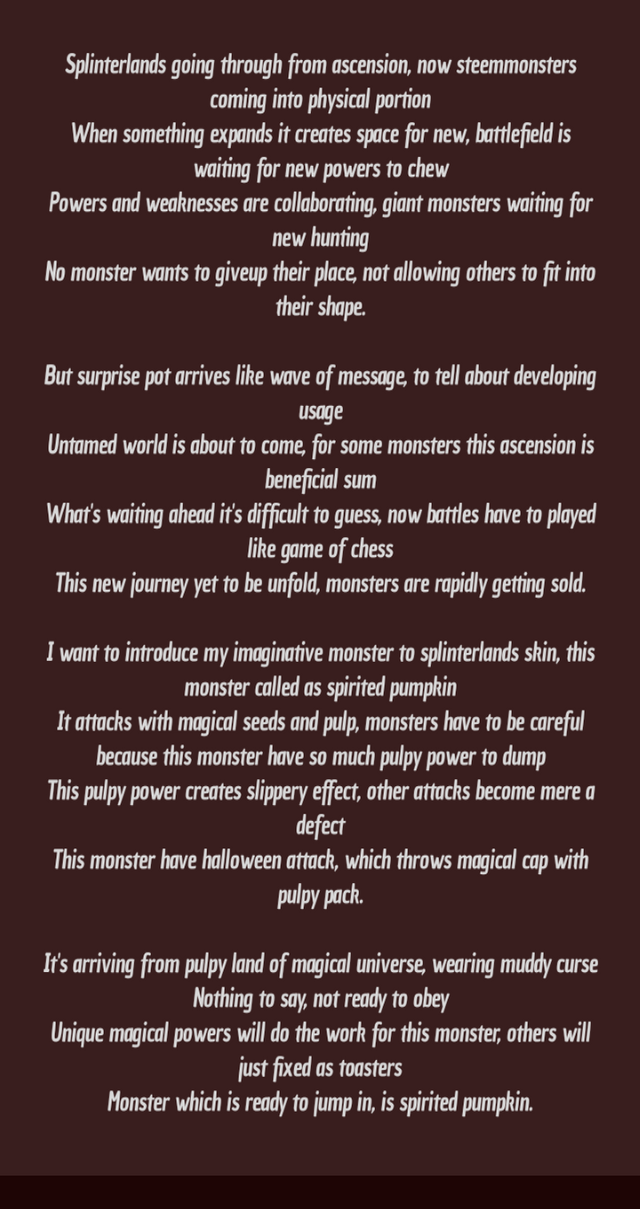 Splinterlands going through from ascension, now steemmonsters coming into physical portion
When something expands it creates space for new, battlefield is waiting for new powers to chew
Powers and weaknesses are collaborating, giant monsters waiting for new hunting
No monster wants to giveup their place, not allowing others to fit into their shape.
But surprise pot arrives like wave of message, to tell about developing usage
Untamed world is about to come, for some monsters this ascension is beneficial sum
What's waiting ahead it's difficult to guess, now battles have to played like game of chess
This new journey yet to be unfold, monsters are rapidly getting sold.
I want to introduce my imaginative monster to splinterlands skin, this monster called as spirited pumpkin
It attacks with magical seeds and pulp, monsters have to be careful because this monster have so much pulpy power to dump
This pulpy power creates slippery effect, other attacks become mere a defect
This monster have halloween attack, which throws magical cap with pulpy pack.
It's arriving from pulpy land of magical universe, wearing muddy curse
Nothing to say, not ready to obey
Unique magical powers will do the work for this monster, others will just fixed as toasters
Monster which is ready to jump in, is spirited pumpkin.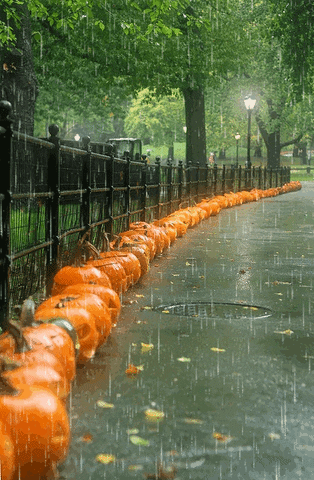 SOURCE
Steem On.

You can support my work through below mediums too.
BTC:
3GJCQPyxQMc5zQasc3EoW7vnV2fKpp9aY9
ETH:
0x514d948ead79d7f8db680173c266a39cd2677c98
LTC:
3DxFQhqaxetpGUciAT5axAdztVVr9QowEb
BAT:
0x193ce1410d4acefd0ee24577d575f087f164ed48
DASH:
7aNhxUxH8NbYDL9TciuGHHERwjL143NCUo

Discord Channel Links:
TEARDROPS: https://discord.gg/wC7H4Rt NATURALMEDICINE: https://discord.gg/wQnDNpv
(Cover picture is used from Pixabay, and all pictures are edited with Canva and Artecture application).
"This is my original work."
Stay Blessed.
Spread love and spread kindness.
Thanks and regards, Chiranjeevi Sarikonda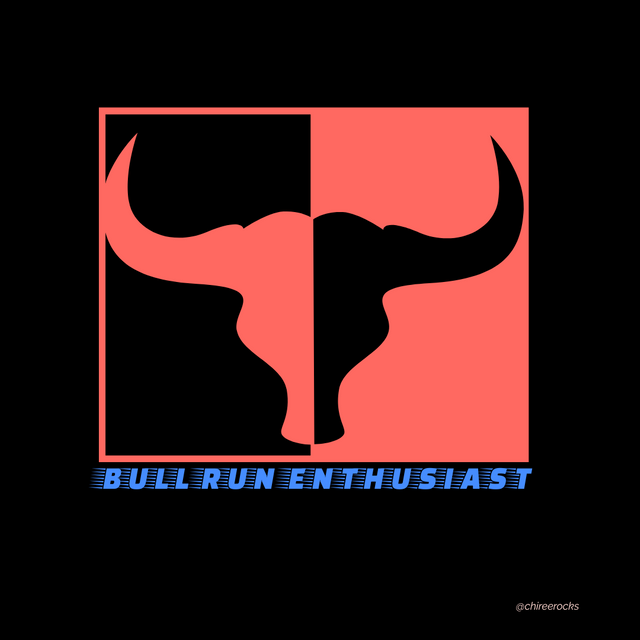 (If you want this logo, let me know in the comment section.)