Hello Steemians, Actifiters, and Early Birds in general!
Todays #MorningRitual went as follows:
- Main steps:
Woke up at 10:00;
Have a big glass of water;
Have a great breakfast;
Skept exercising routine;
And thats all for now. I believe that a concise morning ritual might work as a catalyst for my daily productivity. Still today, as my day off, I chose to wake up a bit late and give my body and mind some rest. In the afternoon I will do a walk for my #actifit post.
As so I am launching this new series: #MorningRitual!
I hope I will increase not only in the number of habits but also in concistency.
1 – Wake up at 8 am.:
Failed.
2 - Have a Big glass of Water:
Done
3 - Have a great breakfast:
Done.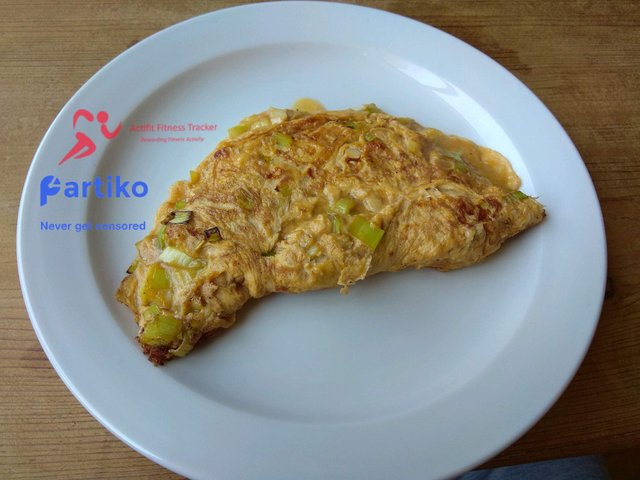 Omelete with chopped leek, a touch of soy sauce and mozzarella.
4 – Exercise for 10 minutes:
Skept.
A special thanks to:
@steemitportugal and the portuguese community
@steempt
@brazine
@ptgram-power
@actifit
@steembasicincome
@steem-ua
@steem-plus
@steemraiser
@banjo
@cleverbot
@automation
@djimirji
And many others that support me…
Posted using Partiko Android