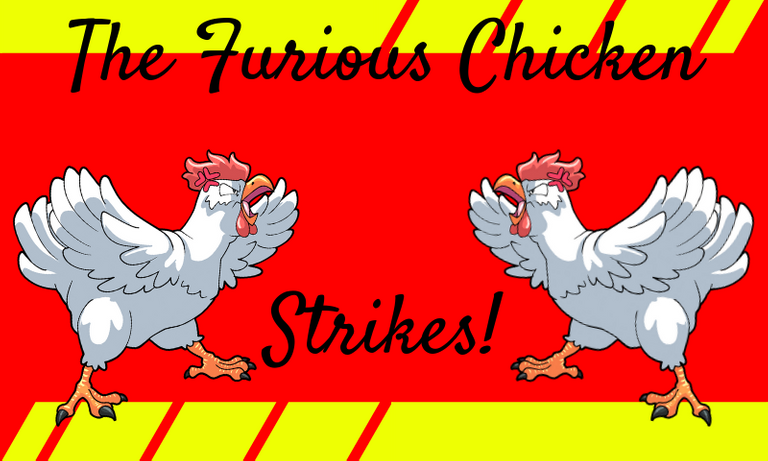 Source
---
I remember when Splinterlands announced the Furious Chicken. It was love at first sight and I knew this little fellow means business! He might be small, but we all know the saying about dynamite comes in small packages! I tend to use him in most of my battles now and always think where a good place would be where he might one day save my behind. That freebie that I paid no mana for.
The Card

The Game
Now I know this is not the most intense battle ever, but for me, this was amazing as it built up to those final moments hoping that it will go in my favor... Still a pretty fun and interesting game. The games that get ever so close are always the most fun to watch!
---
Do you have any cool Furious Chicken fights? Post them down below and if it totally kicks ass I will totally send you a freebie Furious Chicken!
---
---
Did you hear about the Qurator witness? Qurator is my main project here on Steemit and it has grown to over 1700 members. We are proud to announce the witness is now live! If you like what I do here on Steemit consider voting for Qurator as a witness. =)

Via steemit.com.

Thank you for reading! Steem on Steemians!