ESP/ENG BOLITAS DE CACAO VENEZOLANO./BALLS COCOA VENEZUELAN.
BUENOS DIAS GENTE DE LA COMUNIDAD HIVE EN ESTA
OPORTUNIDAD VENGO CON UNA PUBLICACIÓN DE UN POSTRE NATIVO DE MI PAIS VENEZUELA A CONTINUACIÓN LOS PROCEDIMIENTOS`
GOOD MORNING PEOPLE FROM THE HIVE COMMUNITY IN THIS
OPPORTUNITY I COME WITH A PUBLICATION OF A NATIVE DESSERT FROM MY COUNTRY VENEZUELA BELOW THE PROCEDURES`
INGREDIENTES,
1/4 DE KILO DE CACAO SECO EN GRANOS .
1 TAZA DE AZÚCAR.
1 RAYA DITA DE NUEZ MOSCADA.
1 TAZA DE AGUA HERVIDA.
INGREDIENTS,
1/4 KILO OF DRY COCOA IN GRAINS.
1 CUP OF SUGAR.
1 DITA STRIPE OF WALNUT FLY.
1 CUP OF BOILED WATER.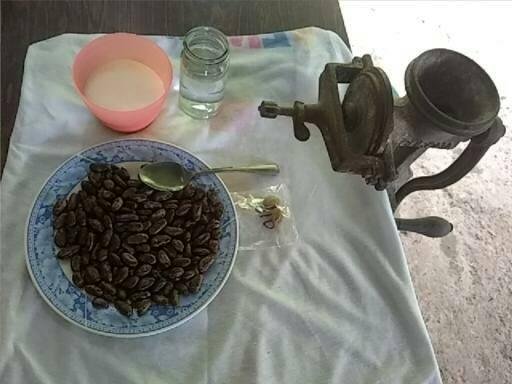 PREPARACION.
PASO I.
SE COLOCAN LOS GRANOS DE CACAO AL SOL POR DOS O TRES DÍAS HASTA SECARLOS !
PREPARATION.
STEP I.
THE COCOA BEANS ARE PLACED IN THE SUN FOR TWO OR THREE DAYS UNTIL THEY DRY THEM
(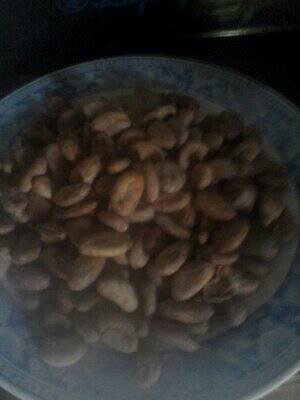 )
PASO II.
DESPUES QUE LOS GRANOS ESTÉN BIEN SECOS SE PROCEDE A TOSTARLOS A FUEGO LENTO,EN UN SARTEN O CALDERO HASTA QUEDAR BIEN DORADOS.!
STEP II.
AFTER THE GRAINS ARE WELL DRY, THEY ARE TOASTED ON A SLOW FIRE, IN A FRYING PAN OR KETTLE UNTIL THEY ARE WELL GOLDEN.!
(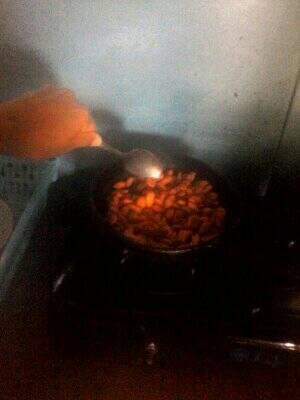 )
PASO III .
DESPUES SE PROCEDE A SACAR LA ALMENDRA .
STEP III.
THEN THE ALMOND IS REMOVED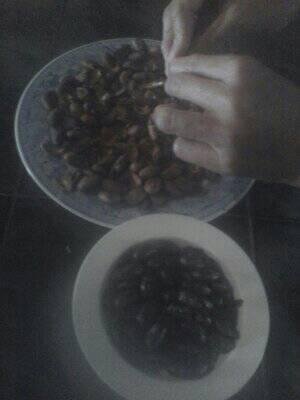 PASO IV.
UNA VEZ OBTENIDA LA ALMENDRA SE PROCEDE A MOLER PARA ASI OBTENER UNA PASTA HOMOGENEA.
STEP IV.
ONCE THE ALMOND IS OBTAINED, IT IS GRINDED IN ORDER TO OBTAIN A HOMOGENEOUS PASTA
.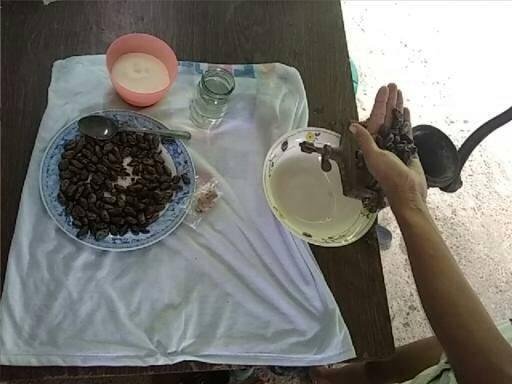 PASO V.
YA OBTENIDA LA PASTA SE PROCEDE AGREGARLE LOS DEMAS INGREDIENTES COMO LO ES LA AZUCAR Y LA RAYADURA DE NUEZ MOSCADA.
STEP V.
ONCE THE PASTA IS OBTAINED, THE OTHER INGREDIENTS ARE ADDED TO IT, SUCH AS SUGAR AND WALNUT FLUSH.
(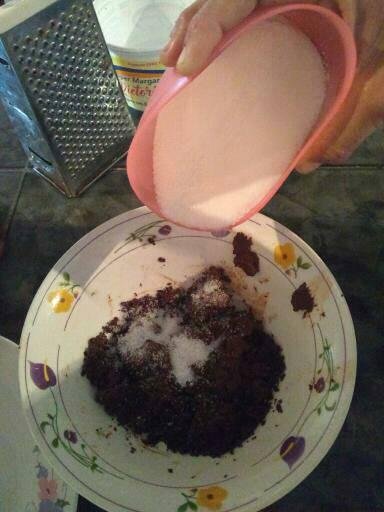 )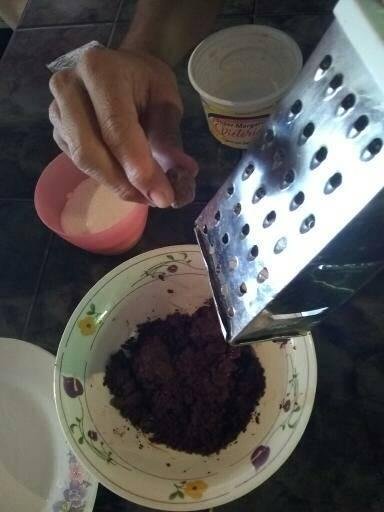 PASO VI.
SEGUIDAMENTE SE PROCEDE A AMASAR CON UN POCO DE AGUA TIBIA Y EMPEZAR HACER LAS BOLITAS.
STEP VI.
THEN IT IS KNEED WITH A LITTLE WARM WATER AND BEGIN TO MAKE THE BALLS.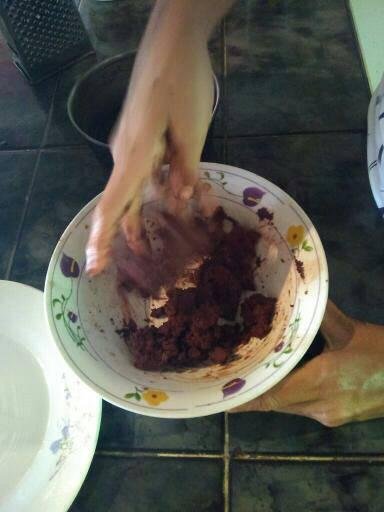 YA UNA VEZ TREMINADO EL PROCESO DE PREPARACION SE PROCECE A REALIZAR LAS BOLITAS DE CACAO
ONCE THE PREPARATION PROCESS IS COMPLETED, THE COCOA BALLS ARE MADE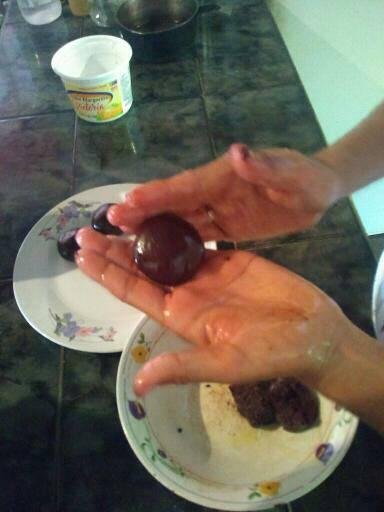 UNA VEZ TERMINADO LES PRESENTO MI TRABAJO.
ONCE FINISHED, I PRESENT MY WORK TO YOU. I HOPE YOU ENJOY IT.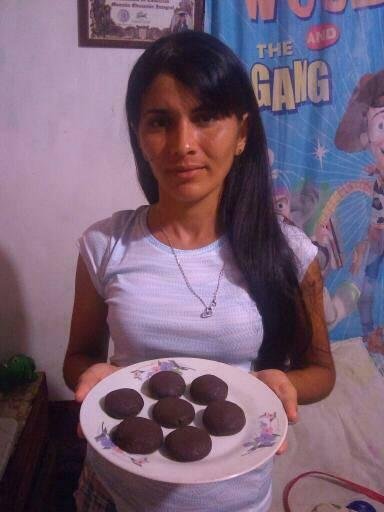 ---
---