Daily Status
Purchased a pizza box as per the tip and have started taking music lessons too.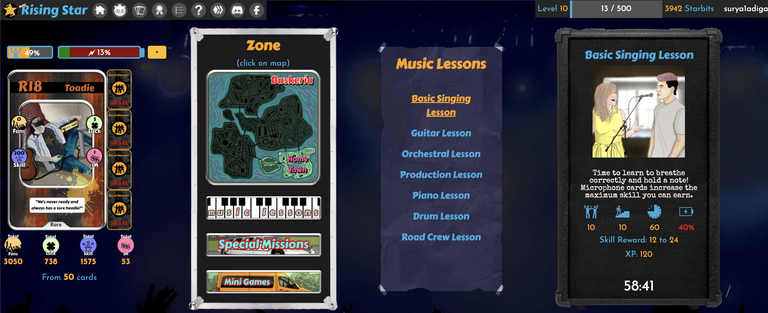 Level: 9
Fans: 3050
Skill: 1575
Luck: 738
Income multiplier: 53
star bit: 3942
Card winners
@proto26 : R19
@logicforce : 8
@sirdemian : t6
@mawit07 : R19
@bocatan : 19
Pack openings


Card give away rules
Please vote and comment on the post to be eligible for next draw.
You may comment about strategy to play, best practices on blog/ give away or any information you like to share.
Splinterlands giveaway
If you are interested in splinterlands give away please refer to my posts here