I've bought half of a dozen beta-packs and also some cards from market. So now I have three lvl2 summoners (fire, earth and death), which is good enough to compete in silver league and even hit gold-3 one day.
Unfortunately I haven't reached gold this season, but nevertheless my rewards have been great.
---
Честно говоря, я как был так и остаюсь некоторым скептиком по отношению к "монстрам". Как игра они очень слабы, но с точки зрения инвестиций уже показали себя неплохо, и, скорее всего, пойдут ещё дальше. За это можно простить убогость игрового процесса, не правда ли?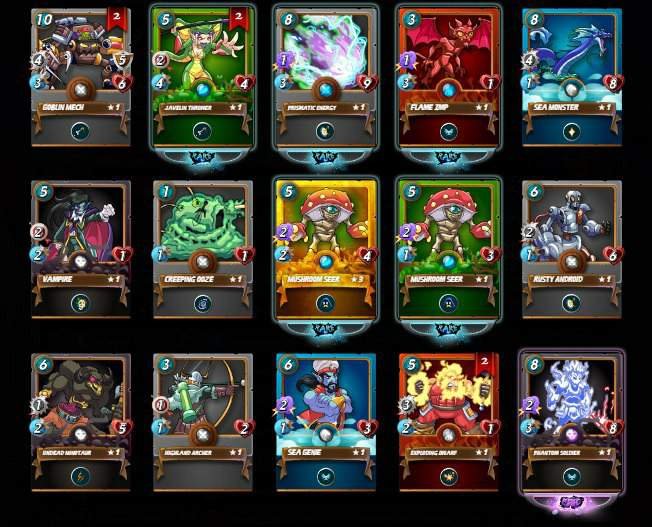 Posted using Partiko Android