Esta vez logré llevar al máximo nivel mi tarjeta 19 de Splinterlands, es una carta legendaria.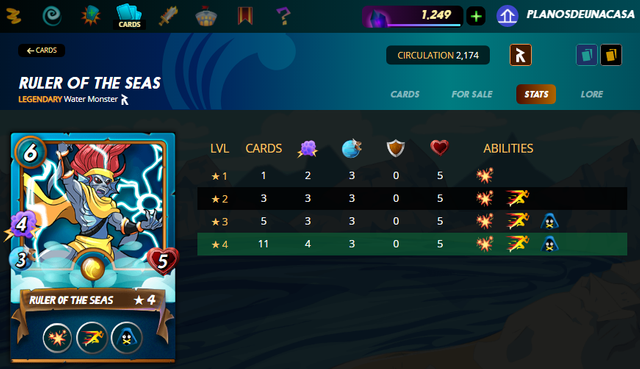 ---
■ El otro día en una de las misiones diarias me tocó la carta que me faltaba para llevar al máximo nivel al Ruler of the Seas, como pueden ver a continuación.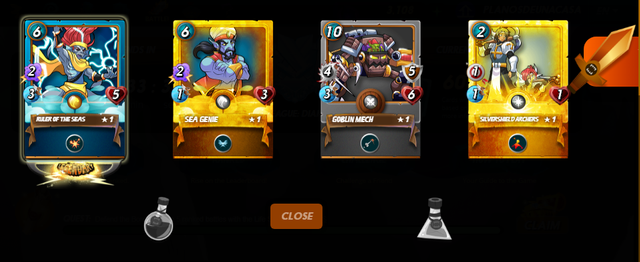 ■ Ruler of the Seas es una buena carta en el máximo nivel, aun que es más fácil de destruirla con el Lord Arianthus. En este caso necesitaré la ayuda de la curadora Mermaid Healer de las cartas promo, que por ahora lo tengo en nivel 1 y necesito subirlo de nivel.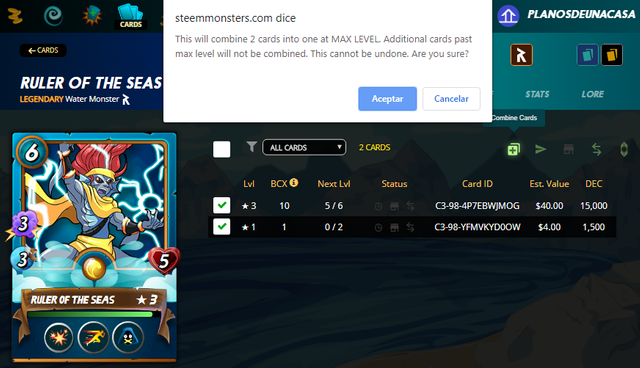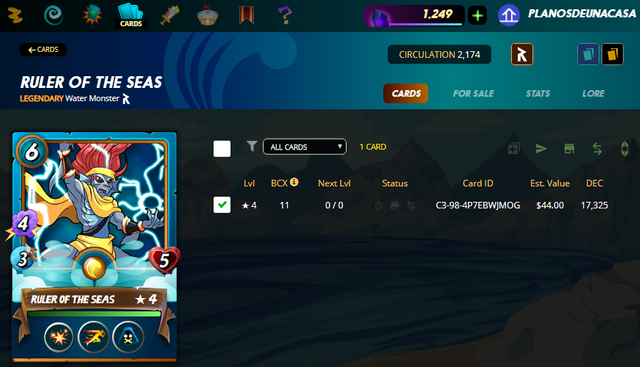 ---
■ Y así logré conseguir mi carta 19 de Splinterlands en el Nivel máximo. En total necesité 11 cartas. Esta tarjeta pertenece a la edición de recompensa.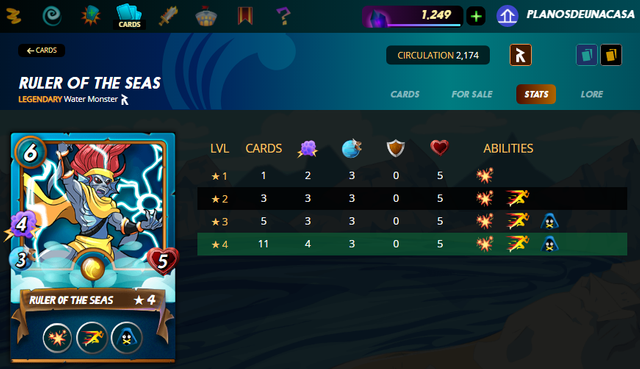 Fuente: Steem Monsters
¡Gracias por visitarme y hasta la próxima!