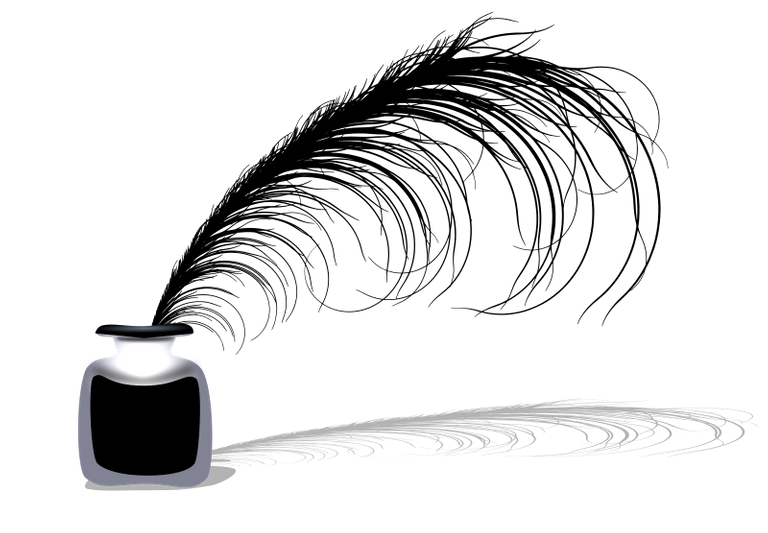 ---
QD Resumen de Enero a Agosto 2019
QD es la abreviacion para "Querido Diario", para quien este leyendo esto por primera vez, es una iniciativa que decidi llevar a cabo y que presente en otra publicacion hace unos dias. La intencion es permitir conocerles mas de cerca como pienso y porque tomo ciertas actitudes en mi vida.
---
¿Hola que tal?, tenia mucho tiempo sin escribir, pero ahora ya es tiempo de hacerles un resumen de lo que he vivido en estos meses, sobretodo porque con tanta accion no me han quedado ganas de relatar todo eso...demadiados ratos amargos, pero muchas experiencias que han enriquecido mi ser, y he crecido como persona. Bueno aqui vamos!.
Empezando el año
De entrada quede en la carraplana por todos los gastos de Diciembre, ya por mediados de Enero me vino el 1er golpe: un subidon importante en las tarifas del condominio y la renta del operadpr de cable, eso me descontrolo completamente y tuve que reducir gastos, lo que me llevo a tener que dejar de ir al cine, y reducir buena parte del presupuesto para alimentos del que disponia.
Empece a comer menos porque tenia menos comida,reduje mi peso notablemente, pase de 150kg a 95kg en pocos meses, eso me afecto notablemente; me puse irritable y peleon. Tuve que lidiar con eso un buen tiempo.
Superado el trauma de mirarme al espejo y verme diferente)no mejor porque me sentia debil y fragil),llegaron gastos adicionales, la junta de condominio pidio dinero extra para arreglar vqrias cosas, y lo peor de todo es que exigen dolares!. Y de donde saco yo $ si gano y genero en bs?. Tuve que empezar a cobrar alquiler de mi puesto de estacionamiento en $, asi es que eso es lo que me ha ayudado hasta el momento.Y tambien que gracias a la gente chismosa de donde vivo que le informaron a medio mundo acerca del estacionamiento que estaba alquilando, fue que logre hacer negocios con mi vecino.
Ese fue el 1er trauma, lo que nobesperaba es que en Febrero me iba a golpear contra otra pared: sucedio que empezo a dolerme una cordal y el dinero que tenia ahorrado se me esfumo al tener que pagar por la extraccion de la cordal. Pero antes de que eso pasara me toco sufrir con dolor cerca de una semana porque adibinen que?: mi odontologo acababa de ser operado y no regresaba hasta dentro de 7 dias. Fueron dias en los que la pase fatal, sin dormir bien todo ese tiempo y por supuesto con un humor del diablo.
Pero todo esto fue un calentamiento para...
El evento principal
Llego entonces el mes de Marzo, yo pensando que todo iria bien, que ya la angustia disminuiria. Relajado se me ocurrio traer a casa a una mujer para limpieza, y el resultado fue que acabe seducido y la hembra se llevo mi celular sin dae yo cuenta. Ahora estaba en serios problemas, porque mi herramienta de trabajo es el celular!, la ansiedad me ahoto, no paraba de pensar en que haria, de donde sacaria el dinero ya que adquorir un tlf nuevo me iba a costar una gortuna. Pero una persona me ayudo, y un total desconocido a quien siempre le voy a estar agradecido, esa persona que vonozco virtualmente a traves de steemit me ha salvado el pellejo en varias ocasiones.
Total que con el dinero en mano, me puse a caminar y a preguntar por un tlf usado,con las tres "b"(bueno,bonito,barato), y por esas casualidades de la vida en un puesto ambulante de tlf en el barrio, al preguntar estaba alli sentada una chica de nombre Katerine, que estaba vendiendo un tlf, mejor que el que me habian robado y a in buen precio(era un hyundai dual core con 512 de ram), el tlf tenia un manchon de una quemada en el tactil y la chica me dijo que habia que cambiarle la pantalla, yo no le di mucha importancia a eso porque necesitaba el cel urgente para trabajar y no tener que estar gastando dinero en horas de cyber.
En fin, se lo compre por 150 mil soberanos, recuerdo que fueron 45$ a ese tiempo, lo cual me parecio(y sigue pareciendome) un buen negocio.
Para lo que no estaba preparado fue...
El siguiente coñazo
Abril transcurrio normalmente, al llegar a Mayo, rebose de alegria porque mi amigo virtual de steemit me envio una caja con alimentos,comida, ropa, articulos de uso personal, dulces, postales, y varios gadgets tecnologicos, incluyendo un celular de gama baja que me sacaria de un apuro(y me meteria en otro) mas adelante.
Pero siempre hay un vivo, de buena fe le obsequie un par de bermudas Wrangler que me habian enviado de USA y no me servian, y esa persona termino robandome 2 pantalones mas(se los di para que los vendiera y le regale un par), total que me di cuenta de varias cosas, como por ejemplo alguien que comenzo a decirle a todo el mundo que yo habia recibido una caja con un monton de cosas para que me robaran(un "supuesto" amigo).Y bueno, me empezaron a cazar, eso me llevo al proximo evento:
Robado y durmiendo en la calle
A finales de Mayo, regresando de comprar unos pantalones, me sente un rato a descansar a media cuadra de donde vivo, estaba con gente que conozco y que repito son "supuestamente" mis amigos. El caso es que tenia el efectivo de 30$ que habia cambiado(que me enviaron), mi libreta de banco, mi cedula de identidad,mis lentes bifocales, las llaves de mi hogar y mi tarjeta de debito. Es decir la mitad de mi vida estaba metida en el koala que ñlevaba conmigo. Pues bien, la gente que conozco se sento a mis lados y mientras yo estaba distraido conversando para un lado, del otro lado estaban agarrando mi koala con todas mis cosas. El problema fue que eran las 7 pm para cuando me di cuenta de que ya no estaba el koala(lo habia puesto de un lado por cosa de segundos y me hurtaron), y alli empezo una de las peores noches que he sufrido.
Al darme cuenta era de noche, sin llaves de mi casa no podia entrar y afortunadamente no tenia el tlf conmigo(no suelo sacarlo para evitar robos) y no era posible conseguir un cerrajero a esa hora un viernes por la noche, y todos los numeros de conocidos los tenia en el cel al que no podia accesar. Tremendo problema!, me toco dormir en la calle, en una plaza, llevando frio, cucarachas y ratones pasandome por encima(es en serio, no es drama), y toda la angustia y el trauma de no saber que demonios hacer.
Asi pase la noche, un indigente malandro que vive en la calle me acompaño y yo sabia que ese "acompañamiento" durante la noche me saldria caro(es el mismo que me robo los pantalones y al que le gabia regalado los Wrangler), y asi fue, despues de amanecer casi sin dormir, todo adolorido, hediondo y sucio; me toco buscar al cerrajero.
Consegui a 2 cerrajeros, me fui por el que tenia mas expetiencia, el malandrin me acompaño, el cerrajero tardo 2 1/2 horas en abrir las puertas, total que al fin entre en casa y tenia 10$ que tuve que darselos al cerrajero como parte de pago. Le quede debiendo 10$ que mas adelante le pague.Entramos a casa, luego de hablar con vecinos y echar el cuento, invite(de buena fe, soy de buen corazon, quien me crea pendejo se equivoca)al malandrin a comernos unos arepas y tomar un jugo, comimos, descansamos un poco y le permiti que usara mi baño. Ese fue mi error, el infeliz mientras estaba en el baño se robo un tubo gigante de pasta dental, varios jabones y otras cosas, osea no le basto con que le diera comida y dejara usar el baño. Y bueno, lo enfrente porque me di cuenta de que me habia robado, le inquiri donde estaban mis cosas y se hizo el loco, pero que mas iba a hacer?, partirle un tubo en la cabeza sabiendo que el tipo se la pasa por esta zona y tarde o temprano podria de verdad perjudicarme de peor forma?, no, preferi y sigo preferiendo ser un pendejo vivo que un pendejo muerto. Asi que lo deje pasar, asumi mis errores y aprendi que solamente debo confiar en mi y en los que demuestran quee ayudan.
Respecto al tlf que me donaron, tuve que venderlo para comprar comida, pero el destino es tan cretino que luego de que lo vendi(pocos dias despues) justamente se me daño la pantalla de mi tlf y nuevamente me quede como un med incomunicado(todo Agosto).
Pero gracias a steemit y a esa buena persona que prefiere permanecer anonima logre comprar este tlf desde el que estoy contandoles todo lo sucedido.
¿Vaya odisea verdad?, bueno sumenle a eso todos los tramites para sacar cedula(han pasado 3 meses y aun no me la entregan al terminar de redactar este post) y todos los demas papeles, es una total pesadilla.
De todo esto lo que mas me fastidio son todos aquellos a quienes despues de que les cuento lo que me pado(hablando del robo de las llaves) y me dicen : ayyy si me hubieras buscado yo te dejo dormir en mi casa y te ayudo , por favor, que imbeciles en verdad.
Y bueno, ese ha sido el resumen de mis mas importantes aventuras en lo que va de año, espero lo hayas disfrutado.
---
English Version
QD Summary from January to August 2019
QD is the abbreviation for "Dear Diary", for whom you are reading this for the first time, it is an initiative that I decided to carry out and that I presented in another publication a few days ago. The intention is to let you know more closely how I think and why I take certain attitudes in my life.
---
Hello how are you? I had a long time without writing, but now it is time to give you a summary of what I have experienced in these months, especially because with so much action I have not wanted to tell all that ... depressed bitter moments , but many experiences that have enriched my being, and I have grown as a person. Well here we go !.
Starting the year
From the outset I stayed in the shit for all the expenses of December, and by the middle of January the 1st blow came to me: an important increase in the rates of the condominium and the rent of the cable operator, that completely decontrolled me and I had to reduce expenses which led me to have to stop going to the movies, and reduce a good part of the food budget I had.
I started eating less because I had less food, I reduced my weight noticeably, I went from 150kg to 95kg in a few months, that greatly affected me; I got irritable and fought. I had to deal with that a good time.
Overcome the trauma of looking in the mirror and seeing me different (not better because I felt weak and fragile), additional expenses arrived, the condominium board asked for extra money to fix several things, and the worst of all is that they demand dollars! And where do I get $ if I earn and generate in bs my local currency?. I had to start charging rent for my parking spot in $, so that is what has helped me so far, and also thanks to the gossipy people where I live who informed half the world about the parking lot that was renting, was that I managed to do business with my neighbor.
That was the 1st trauma, what I did not expect is that in February I was going to hit another wall: it happened that a tailpiece started to hurt and the money I had saved vanished when I had to pay for the extraction of the tailpiece. But before that happened I had to suffer with pain about a week because they admit that ?: My dentist had just been operated and did not return within 7 days. They were days in which the fatal pass, without sleeping well all that time and of course with a humor of the devil.
But all this was a warm up for ...
The main event
Then came the month of March, I thinking that everything would be fine, that already the anguish would diminish. Relaxed it occurred to me to bring a woman home for cleaning, and the result was that I ended up seduced and the female took my cell phone without realizing it. Now I was in serious trouble, because my work tool is the cell phone! Anxiety photographed me, I kept thinking about what I would do, where I would get the money since acquiring a new phone was going to cost me a gortune. But one person helped me, and a total stranger to whom I will always be grateful, that person who I virtually vonate through steemit has saved my skin several times.
Total that with the money in hand, I began to walk and ask for a used phone, with the three "b" (good, beautiful, cheap), and for those coincidences of life in a street stall of tlf in the neighborhood, When I was asking there was a girl named Katerine, who was selling a phone, better than the one they had stolen from me at a good price (it was a hyundai dual core with 512 ram), the phone had a spot of a burn in the Touch and the girl told me that I had to change the screen, I did not give much importance to that because I needed the urgent cell to work and not have to spend money in cyber hours.
Anyway, I bought it for 150 thousand sovereigns, I remember it was $ 45 at that time, which seemed (and still seems) a good business.
What I wasn't prepared for was ...
The next fuck
April passed normally, when I arrived in May, I overflowed with joy because my virtual friend of steemit sent me a box with food, food, clothes, personal items, candy, postcards, and several technological gadgets, including a low-end cell phone that I would get out of trouble (and get into another) later.
But there is always a live one, in good faith I gave him a pair of Wrangler shorts that had been sent to me from the USA and they did not serve me, and that person ended up stealing 2 more pants (I gave them to him to sell them and gave him a pair), total that I realized several things, such as someone who began to tell everyone that I had received a box with a lot of things to be robbed (a "supposed" friend). Well, they started to hunting, that took me to the next event:
Stolen and sleeping on the street
At the end of May, returning from buying some pants, I sat for a while to rest half a block from where I live, I was with people I know and that I repeat are "supposedly" my friends. The fact is that I had the $ 30 cash that I had changed (that they sent me), my bank book, my identity card, my bifocals, my home keys and my debit card. In other words, half of my life was in the koala that had been with me. Well, the people I know sat next to me and while I was distracted talking to one side, they were grabbing my koala with all my things. The problem was that it was 7 pm when I realized that the koala was gone (I had put it aside for a matter of seconds and was robbed), and there began one of the worst nights I have suffered. When I realized it, it was night, without my house keys I could not enter and fortunately I did not have the phone with me (I do not usually take it out to avoid theft) and it was not possible to get a locksmith at that time on a Friday night, and all the numbers of acquaintances I had them in the cel that I could not access. Tremendous problem! I had to sleep in the street, in a square, carrying cold, cockroaches and mice running over me (it really is not drama), and all the anguish and trauma of not knowing what the hell to do. So I spent the night, a homeless man who lives in the street accompanied me and I knew that "accompaniment" during the night would be expensive (it is the same one that stole my pants and the one that the Wranglers gave him away), and so it was, after dawn almost sleepless, all sore, smelly and dirty; I have to look for the locksmith. I got 2 locksmiths, I went for the one who had more experience, the thief accompanied me, the locksmith took 2 1/2 hours to open the doors, total that I finally entered the house and had $ 10 that I had to give them to the locksmith as part of the payment. I owe him $ 10 to be paid later. We go home, after talking with neighbors and telling the story, invite (in good faith, I am of good heart, who believes me asshole is wrong) to the thief to eat some arepas and Take a juice, we ate, we rested a little and I allowed him to use my bathroom. That was my mistake, the unhappy person while he was in the bathroom stole a giant tube of toothpaste, several soaps and other things, so it was not enough for him to give him food and let him use the bathroom. And well, I faced it because I realized that he had robbed me, I asked him where my things were and he went crazy, but what else was he going to do ?, break a tube in his head knowing that the guy is going through this zone and sooner or later could it really hurt me worse? No, I preferred and I still prefer to be a asshole alive than a asshole dead. So let it pass, I assumed my mistakes and I learned that I should only trust me and those who show that they help. Regarding the tlf they donated to me, I had to sell it to buy food, but the destination is so cretin that after I sold it (a few days later) my screen of my tlf was just damaged and again I was left as an incommunicsted med (all August). But thanks to steemit and that good person who prefers to remain anonymous, I managed to buy this phone from which I am telling you everything that happened. Go odyssey truth ?, well add to that all the paperwork to get a identity card (3 months have passed and still do not give it to me after finishing writing this post) and all other papers, it is a total nightmare. Of all this, what annoys me most are all those who, after I tell them what I have been paid (talking about the theft of the keys) and they say: Ayyy if you had looked for me, I let you sleep in my house and I help you, please, you fools really.
And well, that has been the summary of my most important adventures so far this year, I hope you enjoyed it
---
Si te gusto conocerme aun mas, dejame tu voto. QD son publicaciones donde hablo acerca de mi, lo que siento y lo que pasa en mi vida. Gracias por tomarte el tiempo de leerme.
¡Hasta el próximo post!

Nota: Este contenido ha sido chequeado usando http://plagiarisma.net/, garantizando que es un material 100% único y original