Splinterlands Strategies is a series I intend to write about specific Splinterlands / (Steem Monsters) cards and how to get the most out of them.
They are quite short and to the point, and I'll write more of them in conjunction with my increased recent playing habits due to the introduction of DEC Crystals as winning rewards.

Source
What I would say to you is look for ways to make potentially poor cards to work for you.
Legendary cards are typically going to be more powerful than common cards, but what if you are playing on a budget?
There are limits to how far you can travel up the rankings with level one or two summoners but you can learn so much by watching your defeats and picking up on your opponents' strategies.


Other article's in this series:
Splinterlands Strategies : Exploding Dwarf
Splinterlands Strategies : Vampire
Splinterlands Strategies : Ruler of the Seas

Today's Card: Armorsmith
Life is my least favourite splinter, maybe it's because earlier this year (2019) the BOTS used life to manipulate games and this splinter was an easy and cheap way to get a decent percentage of wins with little outlay.
The BOTS are still around but they have much less success now due to the varying rule's conditions.
Armorsmith is only attainable by either buying the card from the marketplace or purchasing Orbs at 2500 DEC each and hoping for a pull.
He's common so it won't be difficult to gain one from Orbs or even several given the Winds of Change expansion is tiny.
At Level (1) you get a card costing '2' that has no offence at all and is rather slow at '2'. What he does gain at ALL levels is a unique ability, 'Repair Armor'.
Upgrade him to Level (4) and you gain an attack of '1' and a little extra health at '3'.
We need to face the facts that he's not going to be on the front-line and is an obvious utility card that compliments his splinter extremely well.
'Repair Armor' will increase or even resurrect Armor that has been lost to the monster who has lost the most armour, this invariably being the tank.
Every turn that he is allowed to use this ability adds (2) armor.

When to use Armorsmith
Whenever I battle a Life deck and see my opponent is not using Armorsmith, I do wonder. This card is an essential unit if you want to see victory.
In a nutshell, I sigh if I see him in my previous opponent's line ups and gleefully jump up and down if he's missing.
At (2) mana, you simply MUST use Armorsmith as he's annoying as hell to play against, or simply fantastic if he's yours.
Combine him with Divine Healer, both positioned correctly and you have a very tight defensive deck that can win simply by attrition.
There is one rule-set when it makes no sense to use Armorsmith, which is:
Using monsters with the Piercing ability can help subdue Armorsmith's work but there is no way to halt his ability, besides killing him.

Armorsmith in Action!
I captured this match for future posterity. My opponent must have been cursing as every time the armor of my Silvershield Warrior was removed, it was simply replaced again. This is the power of Armorsmith.
Once your team starts to collapse, it's generally over and this starts with the tank dying.
This battle contained the 'Melee monsters gain Sneak rule', and so I placed my Sacred Unicorn at the back to soak up the damage with his self-heal.
I need not have have bothered as my opponent chose not to use any Melee monsters besides the tank.
If you can keep your tank alive longer than your opponent's then you have a great chance of victory.
Battle is here

The Monitory cost of Armorsmith
Common cards can have value but that is generally reserved for neutral cards that can be used in any deck.
Armorsmith commands around 20c per card and the important thing to remember is that he is part of a limited set that may not get reprinted.
I have noticed his price is gradually rising. According to the https://steemmonsters.com/ site, when they are gone, they are gone?
Are all or any of these cards from 'Winds of Change' going to become scarcer? That depends on the future reprint policies determined by the Splinterlands team.
Foil Armorsmith's like most in this limited set are expensive. I personally play with regular ones, but these may rise in value when the Orbs are no longer available to buy.
At $3.30 each, it could be a calculated gamble on whether to invest in these.
Armorsmith can be regarded as: CHEAP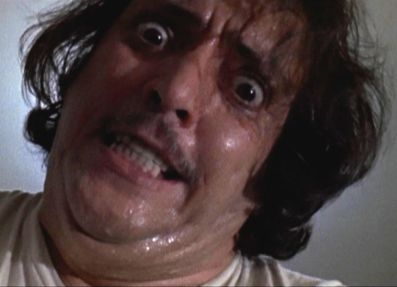 If you found this article so invigorating that you are now a positively googly-eyed, drooling lunatic with dripping saliva or even if you liked it just a bit, then please upvote, comment, resteem, engage me or all of these things.