Splinterlands Scholarships brought to you by the Acolytes/Disciples of Helio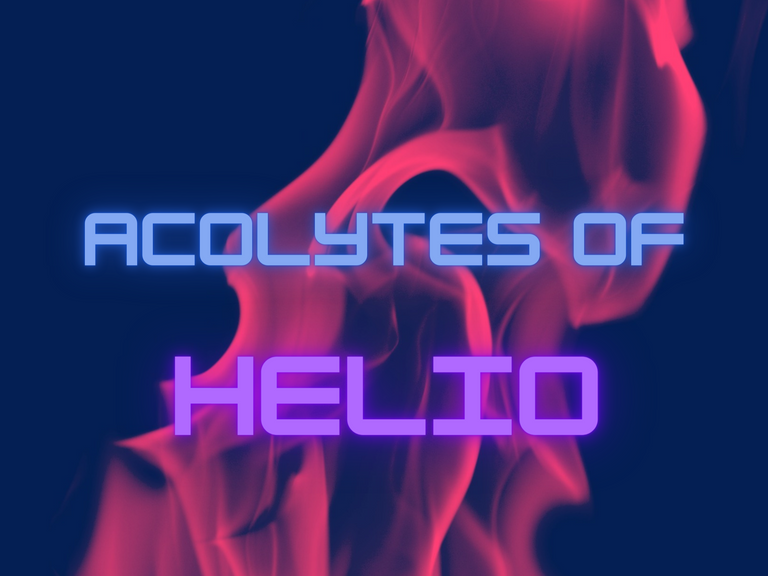 ---
Acolytes of Helio
We Keep Battling!
---
Helio has graced us with shared wisdom.
We have two scholar accounts for use.
The Acolytes/Disciples of Helio have decided to form two accounts, collectively pooling resources to allow outside ambitious players who do not have a spellbook to play the game themselves. Enthusiastic players who want the play-to-earn experience on ranked accounts can be provided with the authority to play one or both of these accounts. You will receive a flat 65% of the rewards you earn, allowing a way you can save up to buy your own spellbook/account.
What do you have to do to be a Helio scholar?
Be active on HIVE! If you play on the scholar account, we request you report about it and show the play to earn experience to others. An example would be our newest member @xacex as he has been reporting about his activities workign with the @acolytesofhelio.
Be active in our discord! Really! This is our hub. This is how the Acolytes/Disciples of Helio guilds communicate. This is where human DAO governance voting is done. There is no way around utilizing our discord for our scholarship accounts. I hope this has been emphasized enough! Only active members of our community get promoted and get perks of full guild membership.
Keep this a place safe and welcoming for everyone who wants to battle!
Be nice, play fair, and help your guild mates!
Play! Go on and battle!
---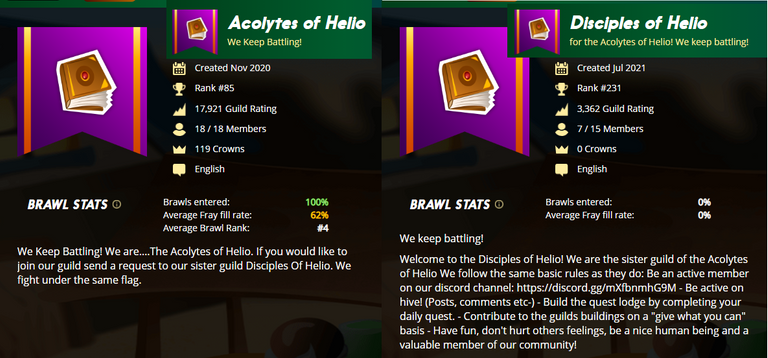 ---
What is waiting for you if you become a member?
We are working on a DEC divident system that gives all of our members shares from different income streams the guild has. We have set up a guild treasury that will be handled by trusted guild members. We are working on a multisig solution to provide all members with the same level of trust. The Disciples of Helio will be the first choice to draft new members for the Acolytes of Helio, and vice versa if the need ever arises. The guild will always vote on all financial decisions and will always provide the same dividends to all of us regardless of stake in the actual games.
Most of us are content creators and active on HIVE. We try to contribute as much quality content to our community as possible, both within Splinterlands and on HIVE as a whole. We promote each other, like and repost eachother out to our own independent socials and our own blogs. We believe in contribution towards eachother's individual success, and the success of our whole at large.
---
How do I apply to be a member or scholar?
Check out our guild pages:
Teleport on over to our discord server and say hello! Say you'd like to join our guild, and be active on hive! Once you are in, write about your new experience of being part of a guild, save up your earnings and play-to-win an unlocked account for yourself.
WE KEEP BATTLING!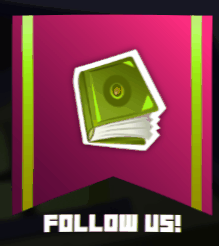 ---
---