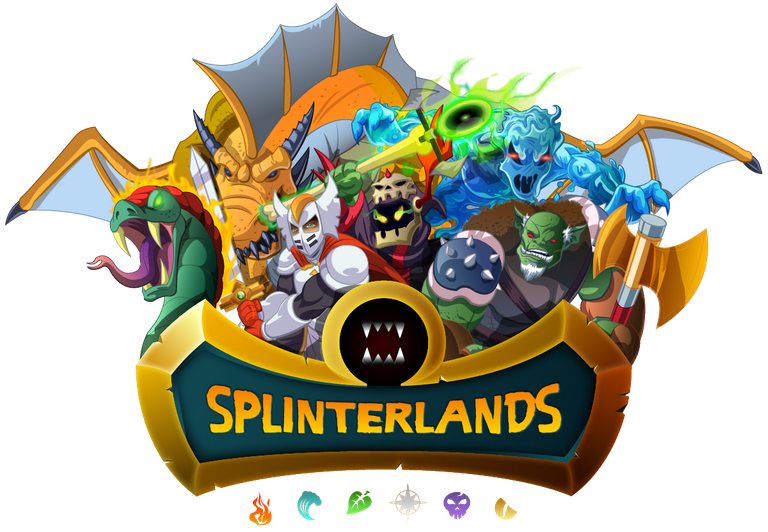 Well me, I'm glad I asked! Splinterlands and Hearthstone are both digital trading card games, but there are subtle and not so subtle differences between them. One of the biggest and most notable differences between the games is the gameplay itself. Hearthstone is a turn by turn game lasting 15-30 minutes with some matching lasting 5 or 45 minutes. Splinterlands is a make all your decisions up front as rule sets and mana caps change. Splinterlands takes about 3 minutes to play a round. Both are trading card games, but the play style is very different.
Gameplay
Hearthstone: I think the most notable difference between the two games is the gameplay itself. In Hearthstone you buy packs, assemble decks and then bring those decks into the arena to fight opponents. You draw a hand and have a small amount of mana to spend and how much mana you have increases every turn. When it's your turn you choose what to spend mana on including hero abilities. During your turn you choose which monsters will fight and choose to strike at other monsters or at the opposing hero. Whoever brings their opposing hero's health to zero will win. On average games would last 15-30 minutes with 5 min or 45 min extremes on either side.
Splinterlands: is a trading card game, but designed for much shorter play, and we removed the play by play aspect of the game. Players purchase cards and trade for cards. When players click Battle they are shown who their opponent will be and then they get to know the last 5 teams that they have used. They are also shown which splinters will be allowed, what the mana cap is for the match and they see which rules will be in effect for the game. Players then make their teams and submit them. The winner is decided automatically following the rules of game (mostly based on speed of the monsters) and players can opt to watch a replay of what happened in the fight. A match is roughly 3 mins from end to end when watching the rematch at a faster pace.
Reactions
Initially many players from other games like Hearthstone and Magic are upset that we took away the play by play aspect of the game, but I've seen many players turn around and really appreciate that aspect of our game. Matt and I were both in the top 5% of Hearthstone players in the world. When I got to a high level it dawned on me that the game was all about making a team designed to do one "trick" and pop your trick before your opponent popped theirs. I quit playing the next day.
The other thing that we noticed when playing a LOT of Hearthstone is that ultimately the game gets narrowed down to just a handful of decks that all the top players field. So, there's literally just about 5 or 6 teams that win in a given season and everyone at the top just plays those 6 decks to grind out rank.
When Matt and I designed Splinterlands we wanted a different experience. We didn't want any one card or any deck to be the strongest in the game. It's awesome if cards or teams are really strong in some scenarios, but we want them to be weak at other times. That's one of the main reasons we built in the different rules. Every match can have standard, one rule, or two rules that are altered. And combined with a different mana caps every match forces different combinations of cards to be powerful.
While players are initially annoyed or even sorta insulted that they don't get to do a tactical play by play of their cards that seems to change over time. Players that keep playing Splinterlands appreciate the faster matches and start to appreciate they don't have to sit there with 1 card in their hand and be asked what are you going to do? I mean... isn't it obvious... I have one card here. I guess I'll cast this... So, where as the having tactical play is suggestive of having strategy elements often they aren't actually there. So, removing it allowed us to focus the strategy elements exclusively. Now every match is jam packed with strategy decisions and you iterate on them every 3 minutes!
Next up economy
In my next comparative post I'll talk about how the economies are different in the game. You'll have to tune in a couple days from now to see that one!
Thanks for checking out this article and if you haven't started playing yet head over to https://splinterlands.io