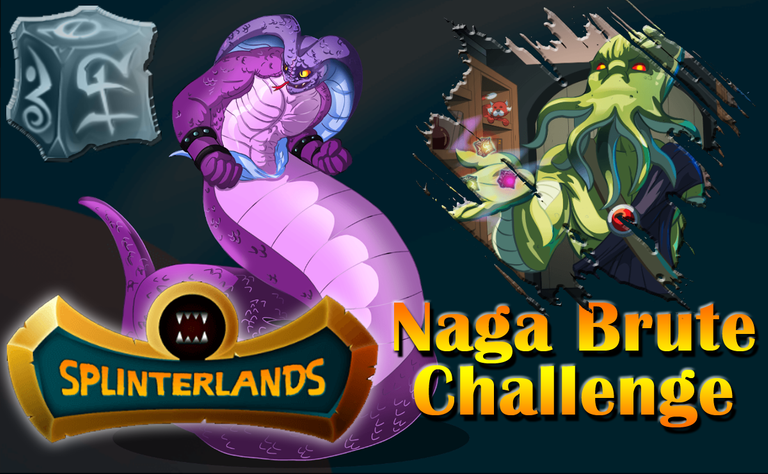 The Naga Brute is a DICE edition dragon splinter monster that has the Void Armor ability, so magic attacks must first destroy the armor and then take health.
Naga Brute Stats
The Naga Brute has the Void Armor ability from level 1, at level 5 it gains the ability of Thorns and at level 8 it gains the ability of Return Fire, its speed and armor increases a bit as well, as well as its health points, in the following image you can see the statistics of the card.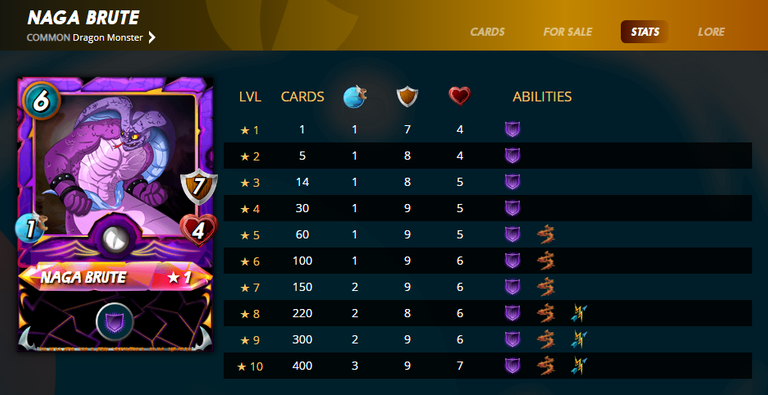 Battle
I chose this battle for the Splinterlands challenge, there were two rules combined: Weak Magic and Heavy Hitlers giving all monsters the Knock Out ability.
https://steemmonsters.com/?p=battle&id=a96c05750b7b99b7101fcc3cd33e7638b15126a7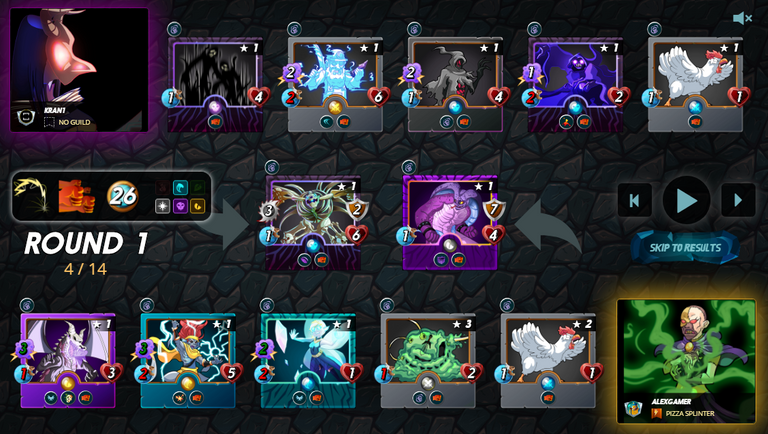 Selected Team (Lineup)
The Naga Brute does very well in first position because it has enough shield to withstand several hits, highly recommended for reverse speed battles. It can also function as the first rank monster to take hits from monsters with the Snipe ability.
In short, this monster is great, although it is a peaceful monster that does not have any type of attack, if it is combined with other monsters that attack, a great battle will take place.