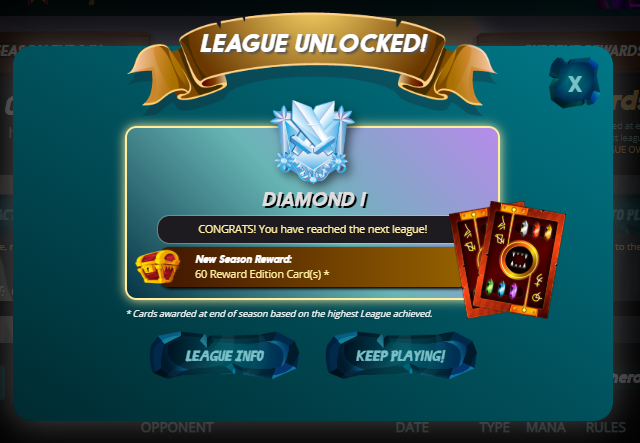 ---
Every morning, the first daily quest I play is on the herons account
This morning I made a stupid mistake after a few losing battles, request a new one. I didn't realize that there isn't an earth team in there when I did it (probably I needed more coffee lol).. And guess which one I got? Right, the earth quest. So I have to wait until 24 hours after requesting the new one before I can do the daily quest again. Bummer! I decided to play a few times for a while anyway, to earn some DEC.. I reached Diamond 1 with that account.. 60 reward cards are waiting for me at this moment woop....
---

Highlight opening of the day is from the other herons account.. plus I pulled one naga windmaster on a level 1 account as well. My own rewards were boring, I forgot to buy the brilliant quest potion again, so only 2 cards to open, with one duplicate card.. But at least now I have the brilliant alchemy and legendary potion again, hoping for some good rewards.
Fingers crossed for tomorrow!
~Anouk