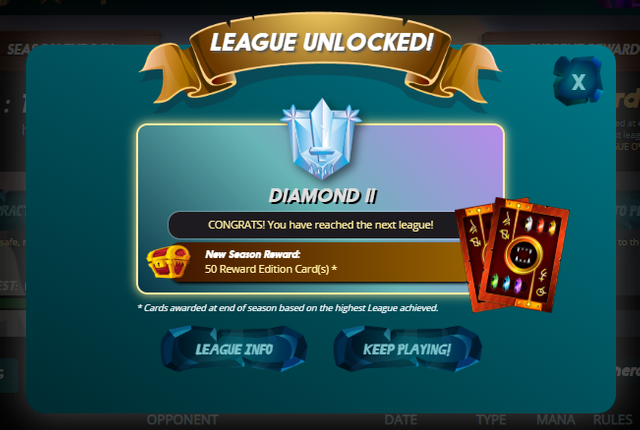 ---
Due to my boyfriend having a holiday this week, I'm not playing as much as usual
I do my quests, but there it ends for this week, the weather is awesome, and we are enjoying family time instead. We have been doing some fun things every day so far, and actually plan to keep this going the whole week. So no daily posts on this account as you may have noticed. I will try posting short updates from now on though.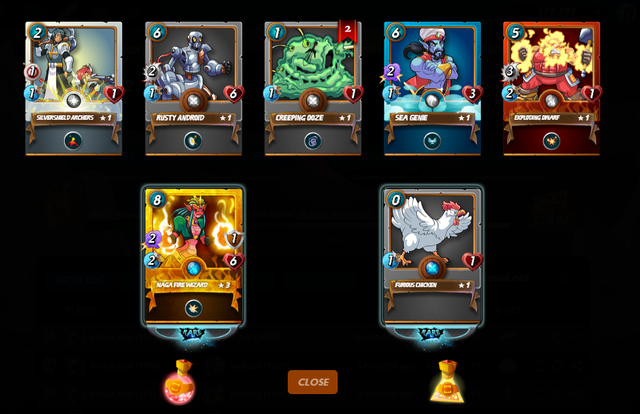 My rewards yesterday, pretty cool the golden naga fire wizard...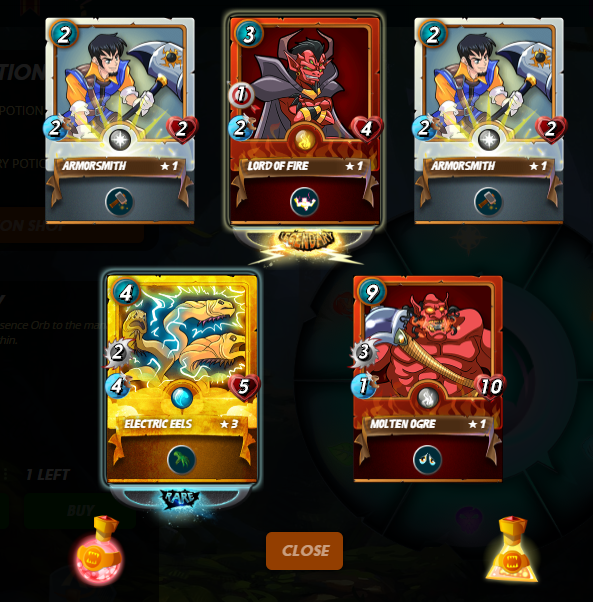 After reading @silversaver888's post about the lucky mene box theory opening packs yesterday, I was inspired to buy an orb. Not that I have this lucky mene box in my posession, but she may have infected me with her luck as I opened a legendary AND a gold rare card in the pack!!! Either way, that was cool!
See you in the battlefield!
~Anouk