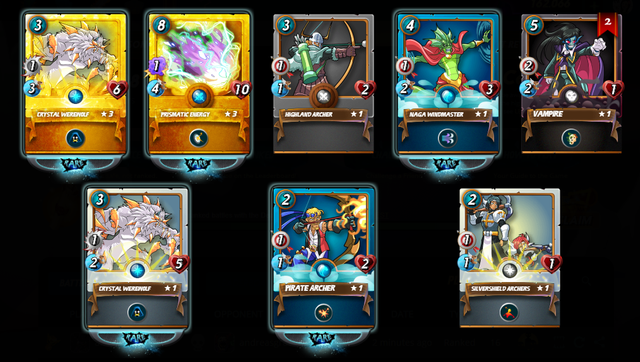 ---
The past couple of days, quests have been a pain to complete
I mentioned at the start of the season, that I was going to continue the level 1 starter decks for a few days as I received epic rewards and one legendary. I played them until today, and decided it's a good time to quit as it's taking too much time and frustration for a common card as reward haha. Only life seems to go smooth since a few days, so I will try to do the quest, and if it's not going smooth skip it.
My personal account also wasn't too spectaculair most of the times
But today I had a very nice surprise opening my quest rewards. I bought the brilliant quest potion before completing the quest, and I had the brilliant legendary and alchemy potion active as well. Look at these 2 rare golds above.. super nice to open these! That actually made up for the not so nice reward sets lately.
See you in the battlefield!
~Anouk