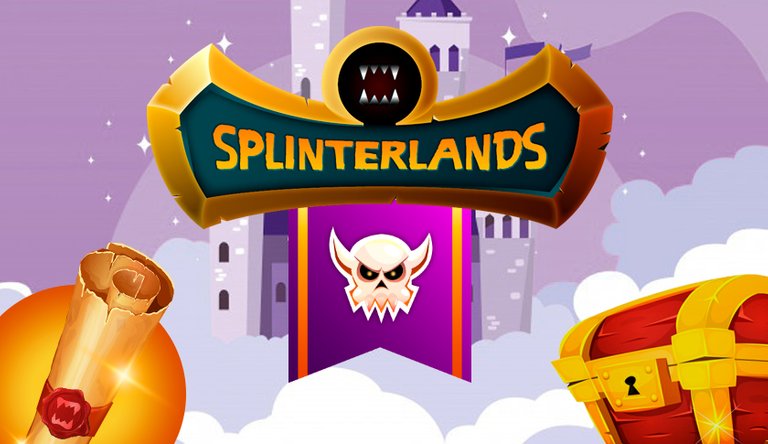 O Captain of the
Dragonsguard!
Your blade is sharp,
your soul is hard...


QUEST: Defend the Borders – Win 5 ranked battles with the Life Splinter
Chaos seems to be erupting all across the Splinterlands and yet Khymeria is stable. Don't let wretches from other Splinters ruin the sacred and protected homeland. Form a patrol and keep undesirables out of our home.

BATTLE LOG VICTORIES
LEAGUE: SILVER I
REWARD: 4 Reward edition cards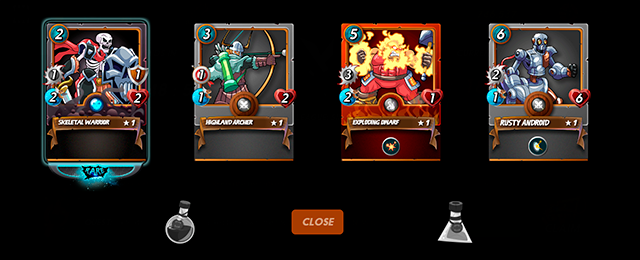 | CARD | RARITY | FOIL | DEC |
| --- | --- | --- | --- |
| Skeletal Warrior | Rare | Regular | 60 |
| Highland Archer | Common | Regular | 15 |
| Exploding Dwarf | Common | Regular | 15 |
| Rusty Android | Common | Regular | 15 |
TOTAL: 105 DEC

PeakMonsters [ALL-1]
TOP-5 SCROLL HUNTERS


GUILD QUEST LODGE
PeakMonsters [ALL-1] need 59 SCROLLS to Level 7
| LEVEL | QUESTS COMPLETED | DEC BONUS | SHOP DISCOUNT |
| --- | --- | --- | --- |
| | 746 | + 7% | 4% OFF |