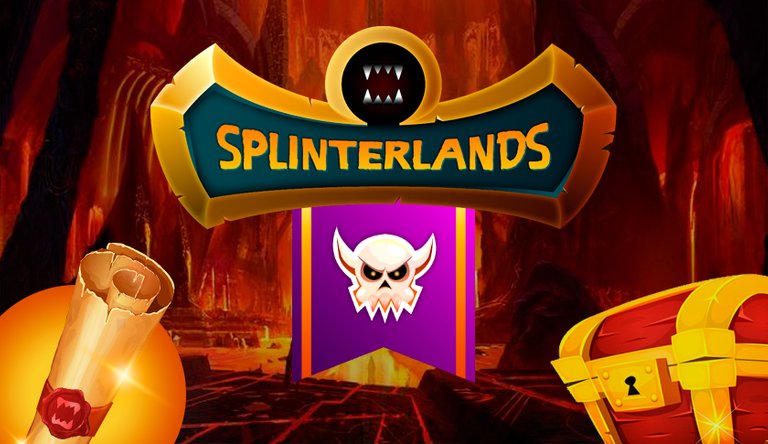 Splinterlands – Legendary Diamond Dragon is so close!


QUEST: Stir the Volcano – Win 5 ranked battles with the Fire Splinter
The volcano in the Burning Lands which gives power to the Ferexians magic, has been dormant for too long. Assemble a team to venture out and rekindle the flame. Destroy anyone who gets in your way!

BATTLE LOG VICTORIES
LEAGUE: GOLD II
REWARD: 7 Reward edition cards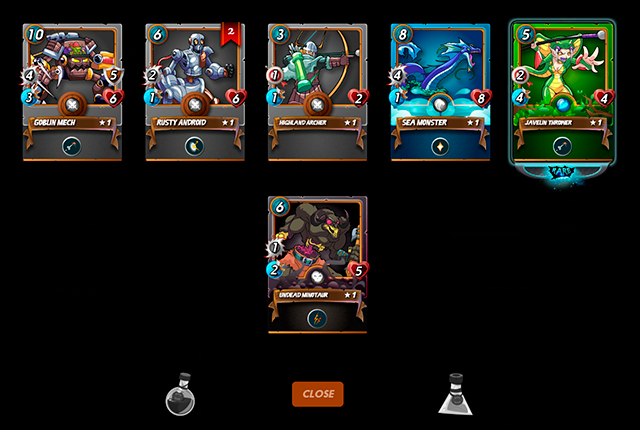 | CARD | RARITY | FOIL | DEC |
| --- | --- | --- | --- |
| Javelin Thrower | Rare | Regular | 60 |
| Rusty Android x2 | Common | Regular | 30 |
| Goblin Mech | Common | Regular | 15 |
| Highland Archer | Common | Regular | 15 |
| Sea Monster | Common | Regular | 15 |
| Undead Minotaur | Common | Regular | 15 |
TOTAL: 150 DEC

PeakMonsters [ALL-1]
TOP-5 SCROLL HUNTERS


GUILD QUEST LODGE
PeakMonsters [ALL-1] need raise Guild Hall level to increase level cap
| LEVEL | QUESTS COMPLETED | DEC BONUS | SHOP DISCOUNT |
| --- | --- | --- | --- |
| | 805 | + 9% | 5% OFF |