THE SHIELD WALL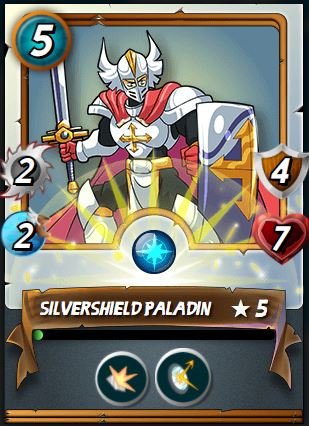 The Shield Wall is best used against an opponent that concentrates their attack against the front line of your defense. The addition of the Taunt ability in the Untamed series of cards adds an extra dimension to this strategy as you are able to force the opposing team to attack your main defense while keeping your low defense / high offense attack cards safe for a round or two. If you can time things correctly this should be enough time for your main attackers to wreck the heart of your opponents hand and get that victory.
This is one of the most basic strategies that can be used in different circumstances by any of the Splinters. Placement of your cards, and especially your selection of supporting cards is crucial to making this strategy successful. If your Shield Wall is bypassed by enemy Snipe, Sneak, Blast, or Opportunity attacks it doesn't matter how strong your tank is, you'l end up getting wrecked.


EXAMPLE BATTLE #1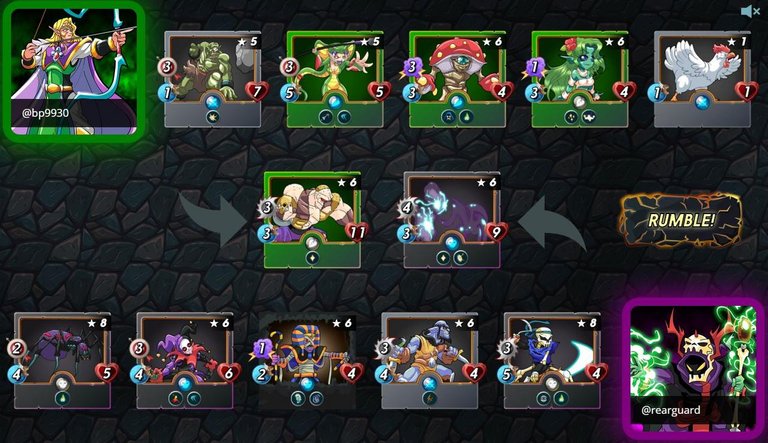 Earth vs Death
Rise of the Commons and a very high mana cap means I can support my shield wall defense with high ranged damage supporting cards. Flesh Golem anchors my defense with Cyclops providing snipe position defense and a high ranged attack with Javelin Thrower, then Mushroom Seer provides reduced magic to the opponent & magic/poison attack. With extra healing from Wood Nymph and The Furious Chicken providing just enough defense at the rear guard position to give my attack time to break through the opponents defense.

EXAMPLE BATTLE #2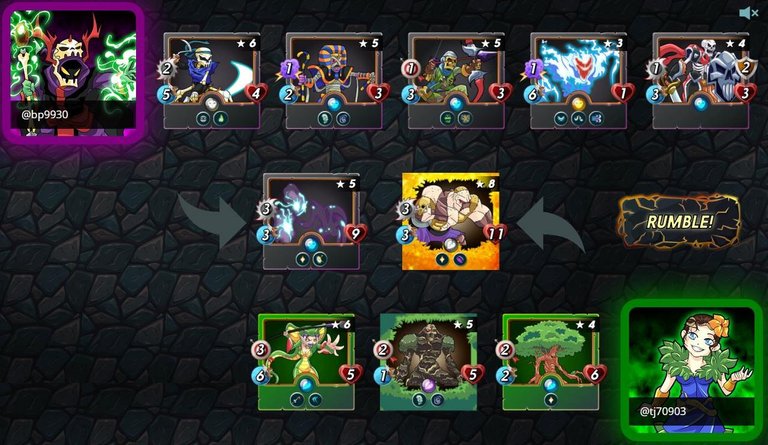 Death vs Earth
A relatively low mana cap, no neutral's and silenced summoners make for a challenging battle to set up a team for. My Haunted Spirit gets enough support from the Undead Priest, Fallen Specter, & Skeleton Archers to win the head to head fight vs. A more powerful Clay Golem and the Skeleton Assassin provides enough fire power to take out the opponent's vulnerable back line defense. Against tanks without the Reflect ability the Fallen Specter is one of the best support cards in the game and it plays a crucial role in getting me the win in this battle.

EXAMPLE BATTLE #3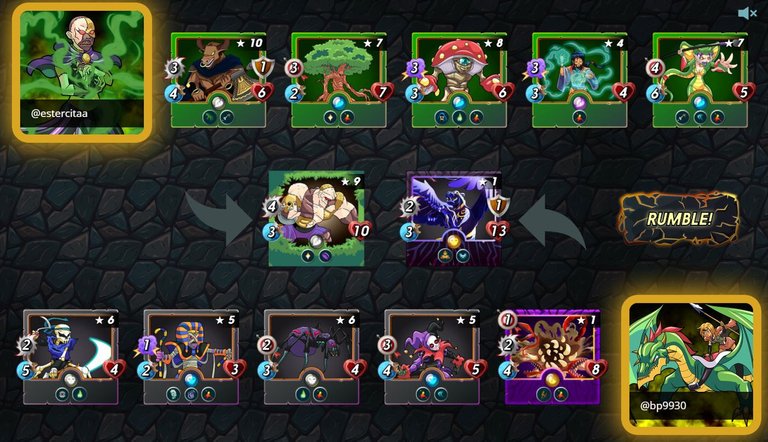 Death vs Earth (Dragon +1 Magic)
A high mana cap with no Neutral cards and Target Practice rule sets isn't the typical battle to play a Shield Wall in, which is exactly why I choose to use it. Sometimes throwing out a curve ball is the best strategy when your opponent is expecting the fastball. My new Death splinter legendary card The Dark Ha'on uses his Taunt ability to draw all opponent attacks to it, leaving my main attack cards safe to do their damage. Double poison attacks from Haunted Spider and Skeleton Assassin team up with the Double Strike ability of The Vigilator and my Twisted Jester to take out the heart of the opposing team's team quickly and get me the win against a strong hand.

Favorable & Unfavorable Rule Sets


Favorable Rule Sets to play this strategy include Rise of the Commons, Lost Legendary's, Silenced Summoners, Back to Basics, and Weak Magic.
Unfavorable Rule Sets to play a Shield Wall include Fog of War, Target Practice, and Super Sneak