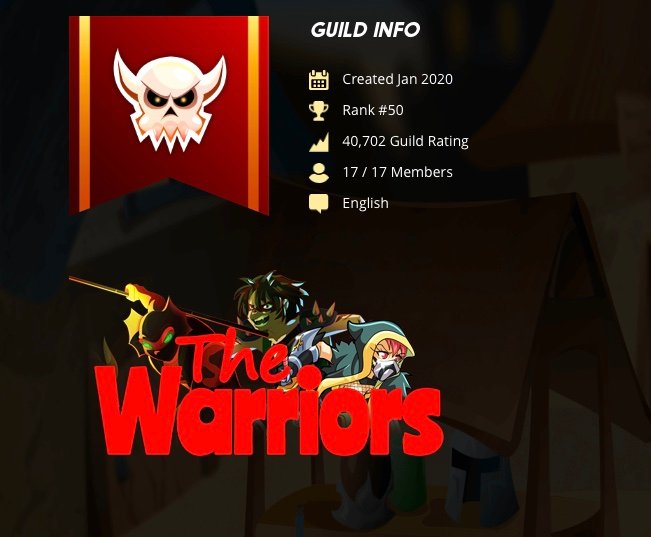 I recently joined a guild The Warriors and we are looking for more active players to join us. If you want to find an awesome guild with cool people in it and are not quite on the level to join some of the top guilds. This is an awesome guild that you could join. We are looking for active players that are willing to contribute to the guild to help us continue to grow. We are currently ranked at 50 from all the guilds. Just about a week ago we where around 63 and are continuing to grow. Come join us to keep the progress going. Being apart of a guild gives you some nice perks. Such as discounted purchases as well as a boost to Dec rewards.
One of my favorite parts of being in a guild is the camaraderie in the guild chat. Before I joined a guild I wasn't playing as much as I am now, being in a guild gives you more motivation to play to help the guild grow. Overall it is more fun playing apart of a guild.
If our guild is full and you would like to join leave me a message here in the comments and you will be on top of the list to join once a position opens. We boot inactive players often to make room for active players.
Look forward to seeing all of you on the battlefield and to see what rewards we get at the end of the season today.