Since I made my return to HIVE I started playing Splinterlands again. I only got to play for a cpl days as I have been busy of late. I received 9 cards as my reward this season as I did not play as much as I would of liked to and finished in the Bronze I league. But I was able to pull one gold card, with a 9 card reward I am happy to have been able to pull a gold card. Hoping this season I could play more and do better. My best finish has been in the Gold I league but with the new power rules since my return the highest I could reach is Silver III league now, not to happy with that. As even with my low power my deck was good enough with my strategies that I was easily able to finish in GOLD II or I leagues and receive bigger rewards at the end of the seasons to help improve my deck. It was already hard enough to improve my deck by just playing and with this new changes it will make it tuff to improve my deck even more.
Well here is what I got as my season ending rewards.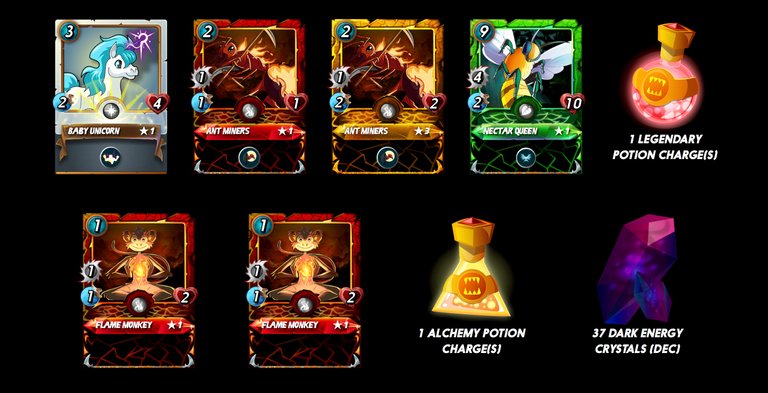 I enjoy Splinterlands because it is a fun game and also has value in the cards you get plus the DEC's you accumulate. Got to be my favorite crypto game by far. Just have to invest in my summoners some more so I can compete more in higher levels.