Hello dear steemains!
This is my weekly challenge for SPLINTERLANDS gaming platform, under the themeMAGGOTS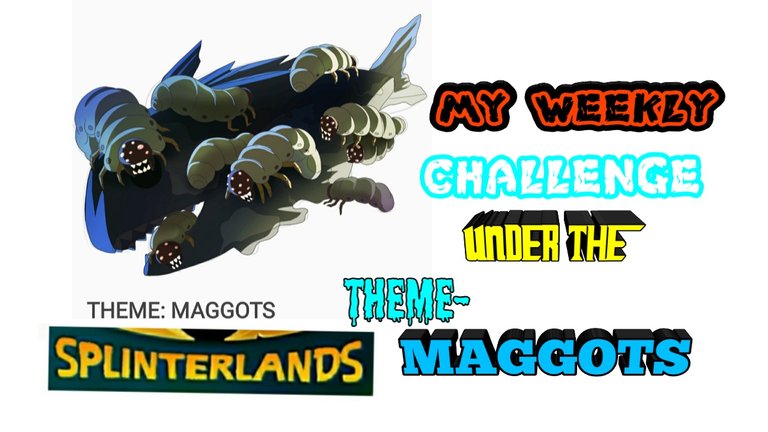 This season has been far tougher for me than the previous season. Fluctuation is a part of this battle. Sometimes we perform better and sometimes we disappoint. As we all know that after the end of a season, the rating of most people comes to around 1400 and from that we have to take it further. Accordingly, we have to reach the level of silver, gold etc. Most of the users playing this game must have realized that in the beginning mana is very less and the percentage of match lost is also high.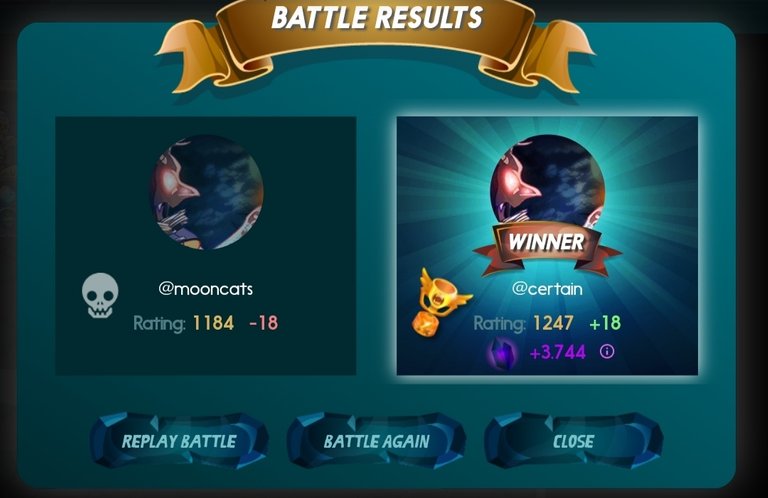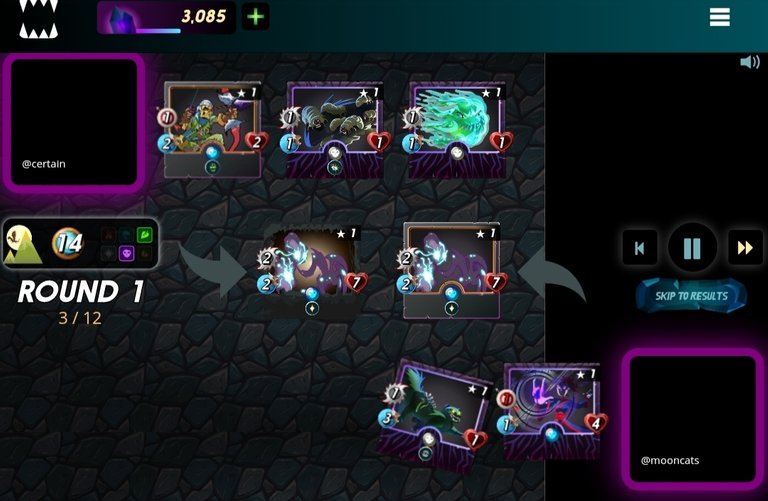 This is probably because there is a battle with a high rank enemy and they have good cards. So normal cards don't stand in front of them and we lose. But at the end of the season, we are able to reach the gold label. This happens because the competition here is with people of equal standing. I have not bought any cards in this season so far, only in the last season I bought enough cards (24). However some good cards are still needed.
Since the post here is based on the Weekly Challenge, I will talk about today's battle and team combinations. Since this week's theme is MAGGOTS. So we had to win a battle with it and share it. Although I won three or four battles with the MAGGOTS,I could not make the post due to overwork. Despite having very low mana battle, I was able to win this better. which I am sharing here.
team combination and cards
There are some good cards in Death Splinter with the help of which we can easily win the battle. But for that it is more important to use the cards in the right place. This battle was supposed to be 14 in which I chose a total of 4 cards.
Before the battle, I was not expecting that I would win this battle. Because there was low MANA in this battle, there was no option to choose more cards. So the team had to choose very thoughtfully. I wanted to field a balanced team.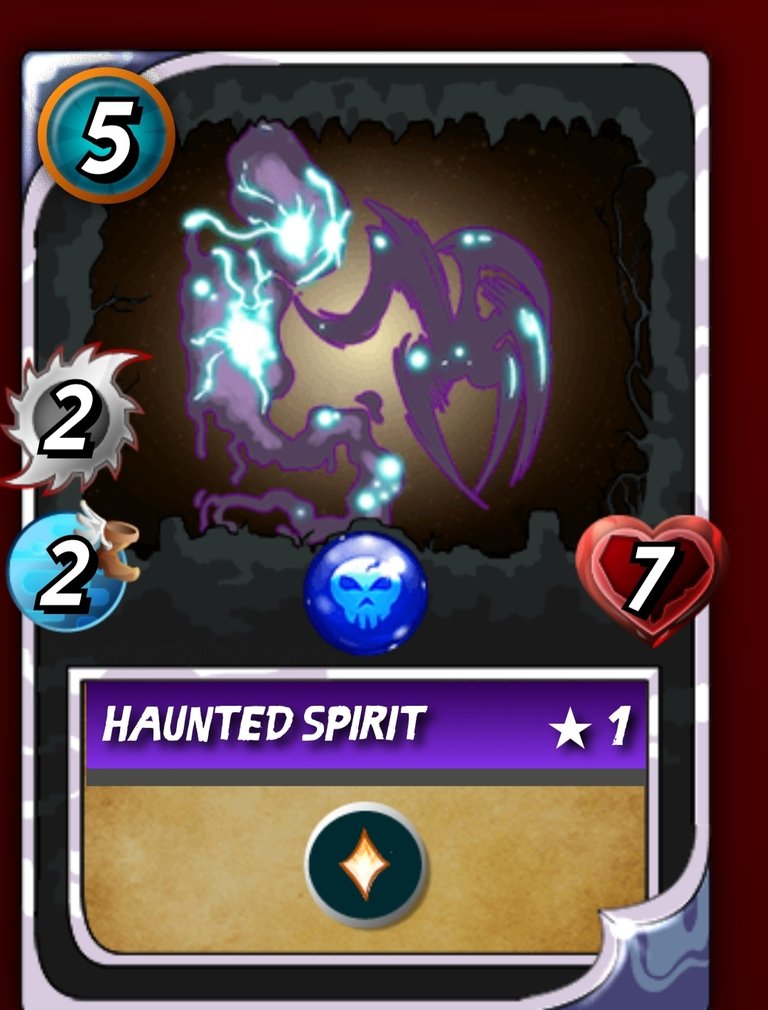 For which I gave the first priority to the HAUNTED SPIRIT of death splinter, which has the ability to restore energy when it is backed up. Although this card does not have much capacity like other cards, it is still a very useful card in the situation of low mana.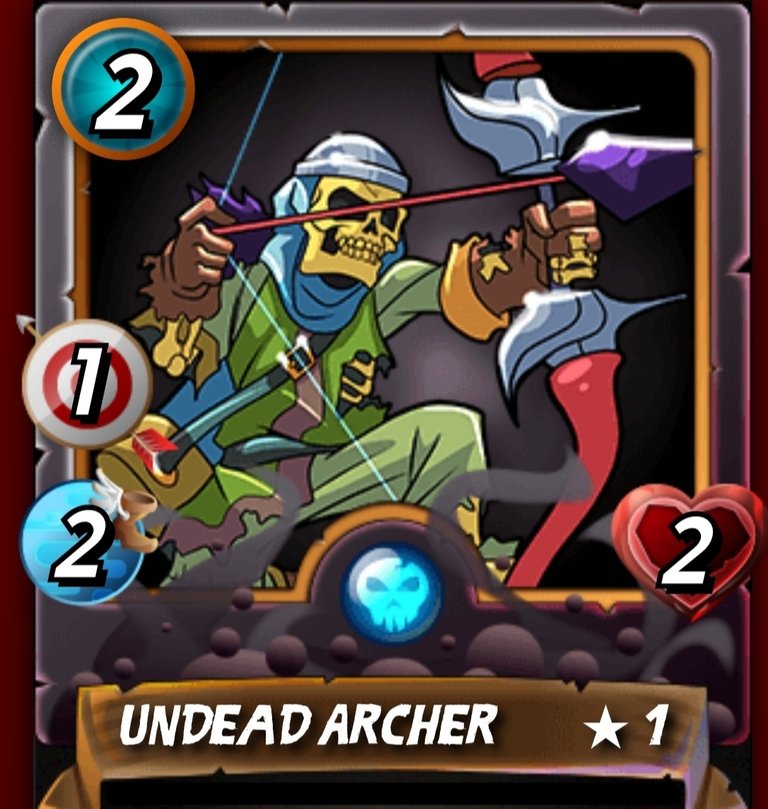 For second place I put UNDEAD ARCHER as another attack card of death splinter. It not only supports Hunted Spirit but is also known for frequent attacks. You can easily understand how many cards you can opt for in 14 mana. Nevertheless this card used 100 percent of its capacity.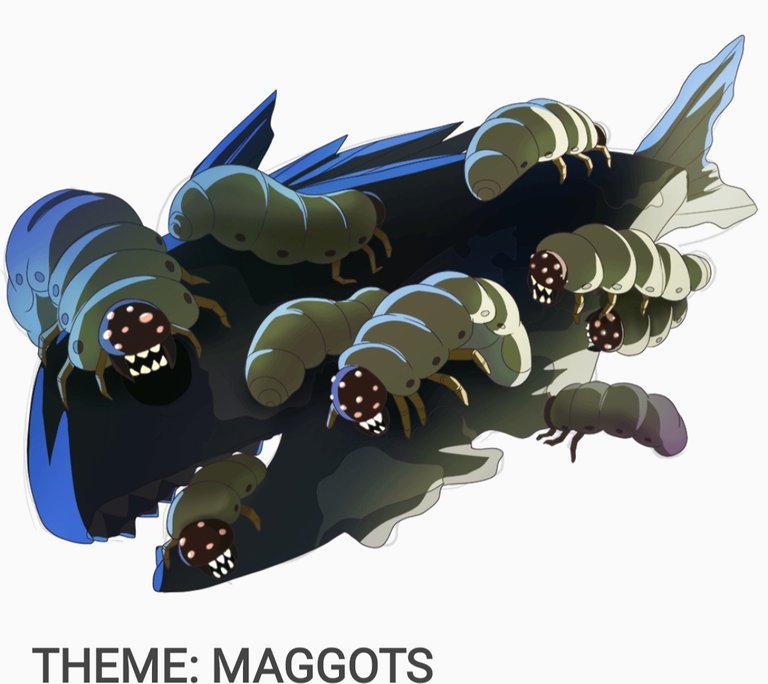 Chosen today's theme card MAGGOTS for third place. I was completely unfamiliar with this card because I had not taken this card in my team before. The low rating is a useful card that covers the number of three mana. As far as I remember once I took this card in my team but it did not attack, due to which I was ignoring this card. Perhaps this card did not get a chance to attack. Nevertheless it can be a better option for a balanced team.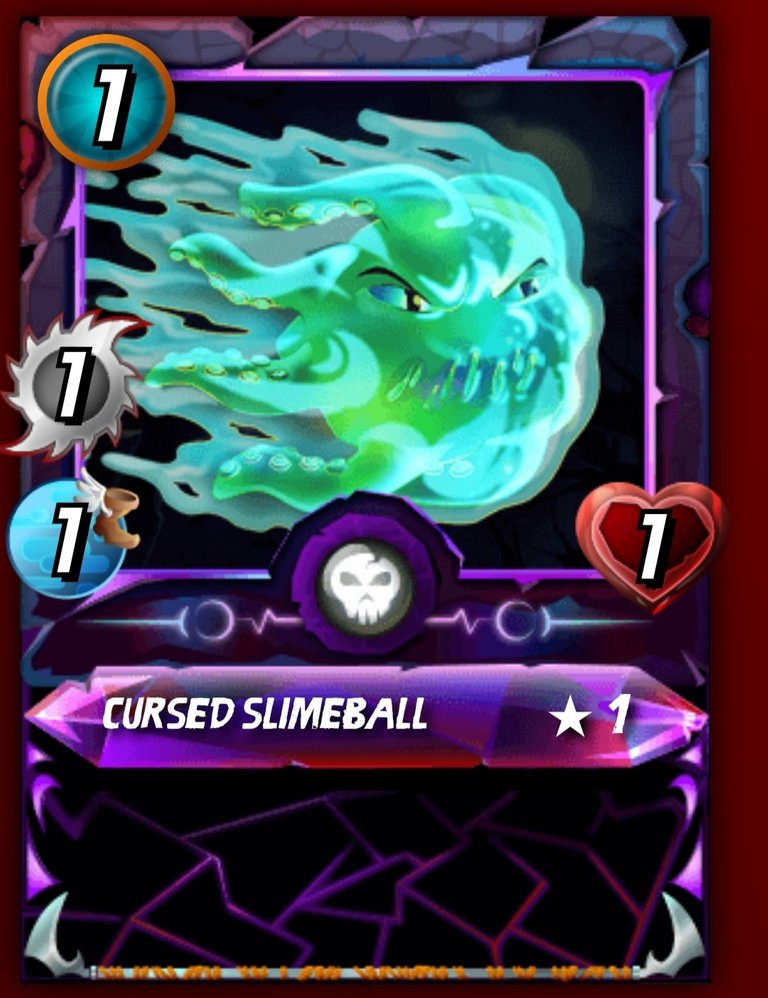 In the last place I had only one mana for which I chose a CURSED SLIMBALLSalimball with a low rating supporting card. This card is selected in the team only so that it takes the first attack on itself and saves your main card. Sometimes I have seen it attacking, but in most of the situation it is quiet.
Now let's talk about strategy. All of us must agree that our move cannot always be successful. This does not happen again and again as we think. Sometimes we have to proceed according to the circumstances. Something similar is happening to me this season. My rating at the beginning of the season was 1400 which has now come down to 1200. That means I have lost a lot of battle. This is also because in the beginning one is faced with people of higher rank due to which the winning percentage is reduced for the general card and general ranking ones.
Have not done much battle with MAGGOTS card, because I was unfamiliar with this card before. Due to the sufficient choice of cards, I believed more on those cards with which I would have won the battle before. But now it will not happen, this is also a useful card, we can go ahead with it.
looking for to join this amazing splinterlands gaming platform and wishing to participate in this weekly challenge then check this link
Declaimer- all the photographs and images are not mine, taken from gaming platform splinterlands website here